Wheew, I can't believe the amount of rain we've soaked in in the last 24 hours!
I've heard over 3 inches...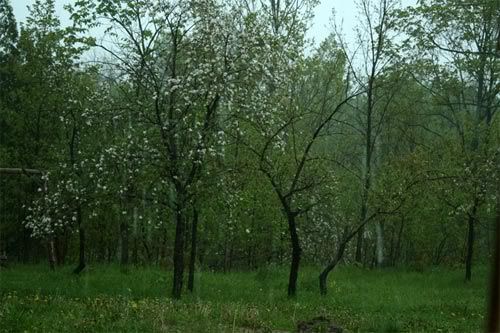 My flower beds underwater.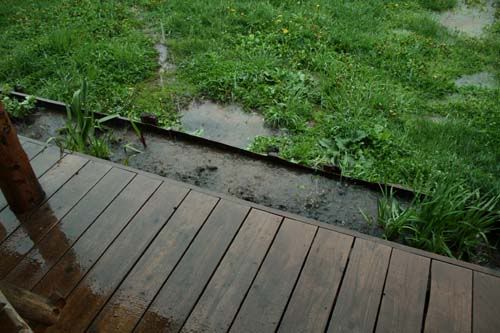 The cow pen underwater.

The whole barnyard underwater.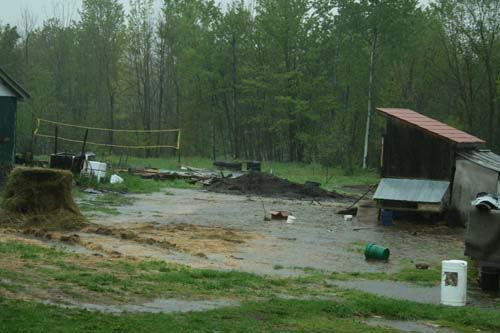 Last night the clouds finally broke up and the sun peaked for the last few hours of the day.



Everybody went for walks to check the creek water levels.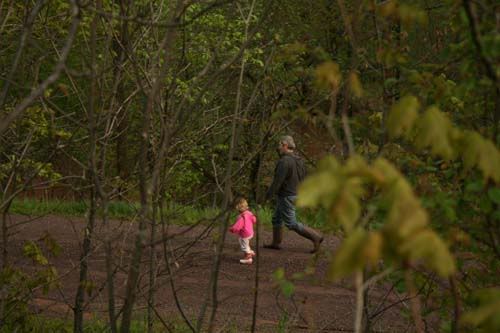 They were very high!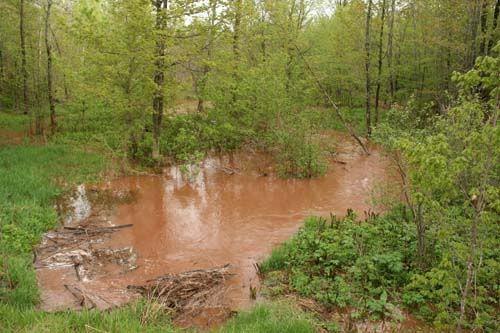 Annie tried to unclog this underwater culvert. A washed down beaver dam had it plugged pretty good.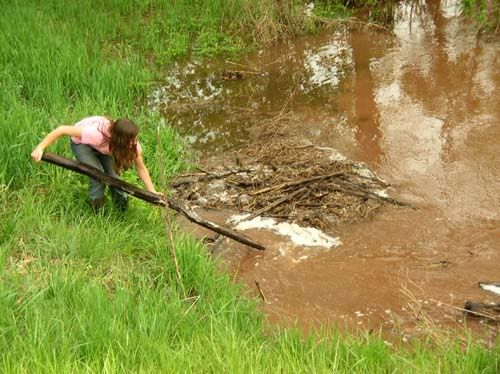 But the water was still flowing out the other end quite well despite it.



The trees are underwater!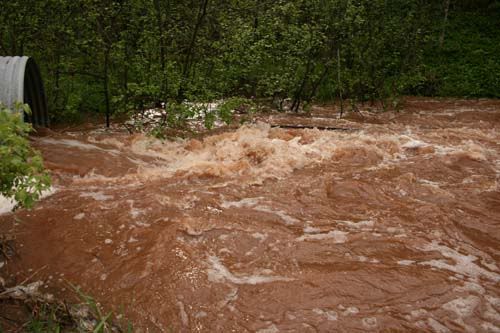 Then the girls and I took a walk to see the Cranberry river.



It too was incredibly swollen. (Find Theresa!)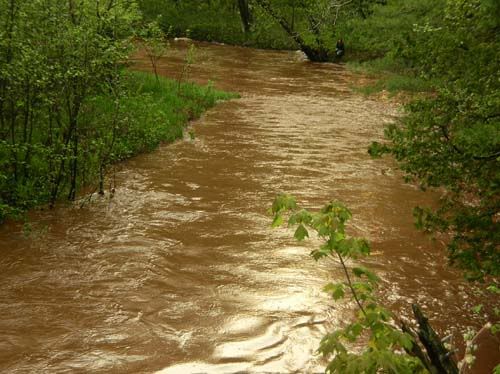 We hiked for awhile and took some pictures..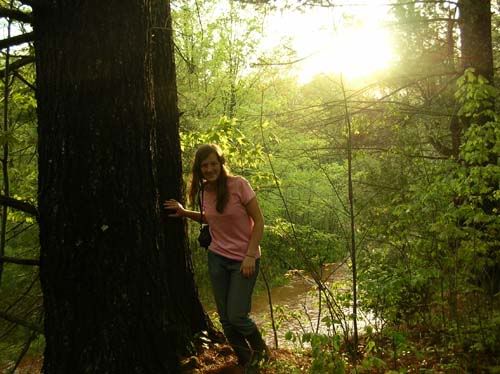 Some silly...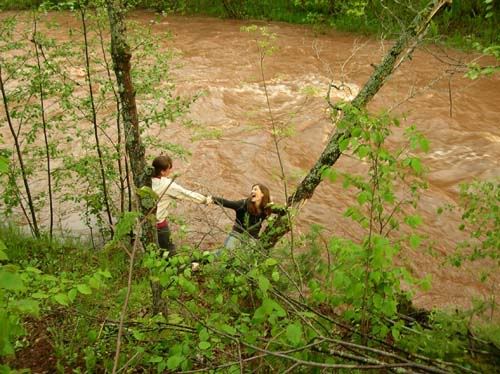 Some not...



Then, when we got back we were informed that that the horseshoe bend in the creek was overrun.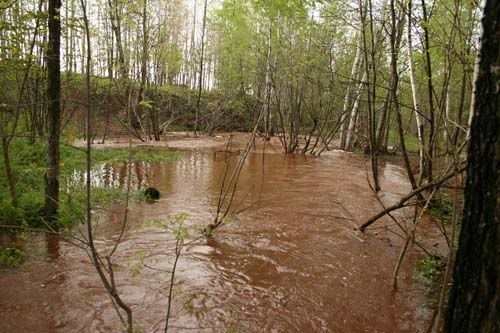 Amazing!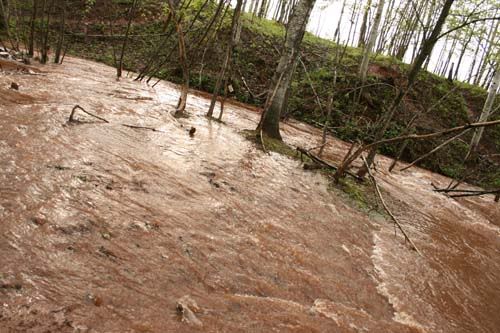 This is the kind of adventurous stuff that fascinates little boys.


They feel the draw of the water and aren't happy unless they're standing right there and plunking rocks into its bubbling belly.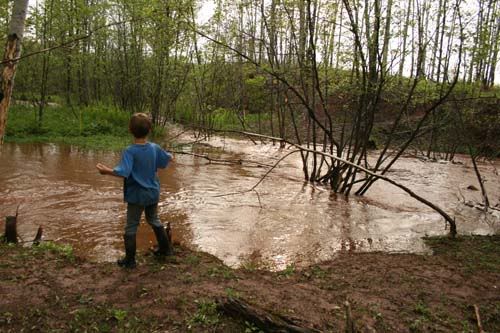 This is the same little boy that, along with his crazy older bros, was catching up an umbrella and running out during the torrential downpours to check on that Momma duck. They were worried about how close her nest was to the creek (isn't that admirable of them?). After the rain, their next visit showed that her nest had indeed been washed away in the rain. Their disappointment as they reported this sad news was so sweet.
Is it just me, or does this farmin' life bring out everybody's sweetest side? :)