June was a lovely month come and gone so quickly...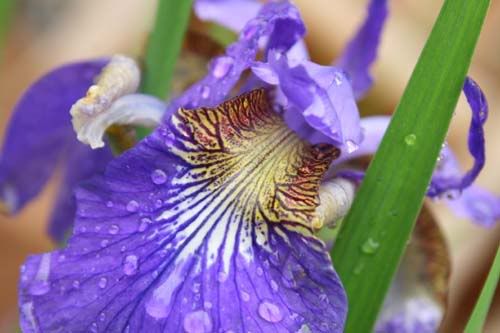 Full of buds and blossoms turned to baby fruits and blooms.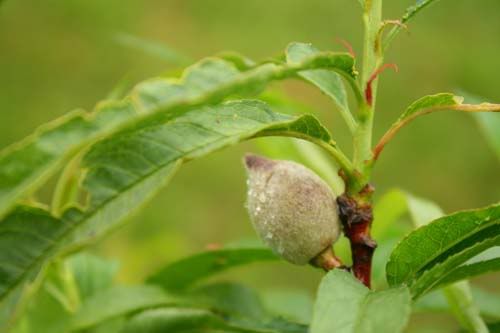 It was a month of planting, both veggies and flowers to be enjoyed throughout the rest of the summer.



Despite many (welcomed!) rainy days, it was a month full of color.



I daily enjoyed hearing, "Mary, guess what bloomed?!"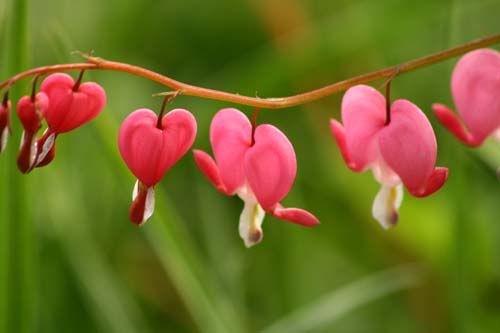 I loved to pause what I was doing and go out with a younger sibling to 'smell the roses.'


Our little farm princess must have grown some this month as well, because she suddenly discovered she can reach and operate door handles quite efficiently. Look out barnyard--now there's no stopping her!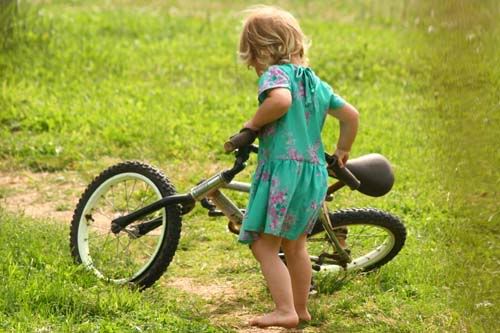 My porch flowers just smile and shake their little heads as Donna races out past them multiple times a day.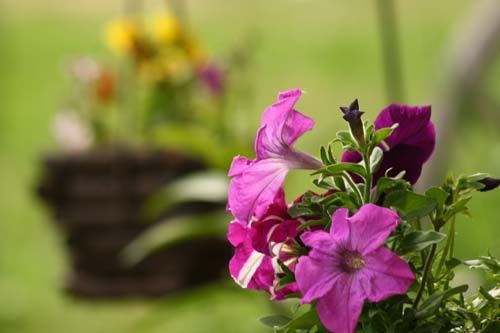 We had a few nests of eggs being patiently sat on throughout the month of June as well. They all started hatching last week!

One poor Momma lost a good portion of her nest of eggs in all the rain we had and ended up with only two babies. The other Momma proved to be a bad mother when her eggs started hatching, so we brought her eggs in and hatched them in a box under a heat lap (much to Donna's enjoyment). As the chickies would hatch, the boys would take them out to the poor good Momma with the two babies and watch with amusement as she would eagerly adopt each one in under her wing!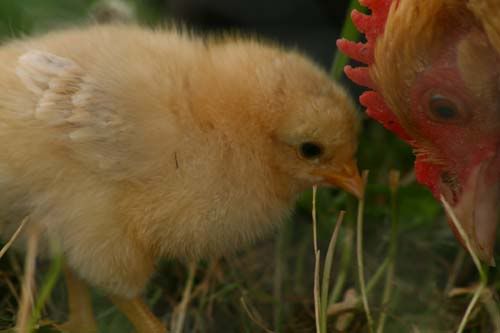 Now they all operate and get along quite well together...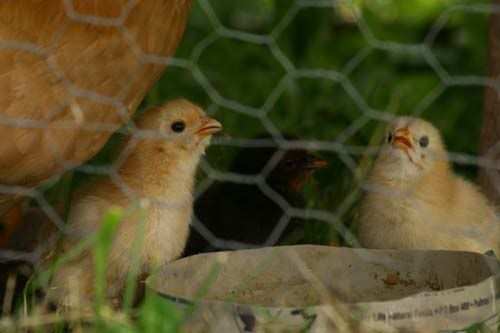 ...despite the fact that they are a miss-matched family. :)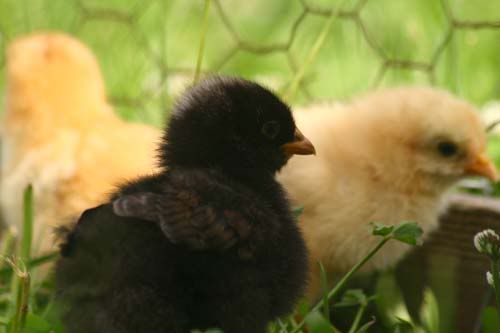 With June being our bad-bug month, we rearranged pastures a little, in an attempt to ease everybody's discomfort. The horses were moved back and the cows were given the horse pen.
Johnny has to attatch more lengths of hose to water the horses as part of his morning farm chores.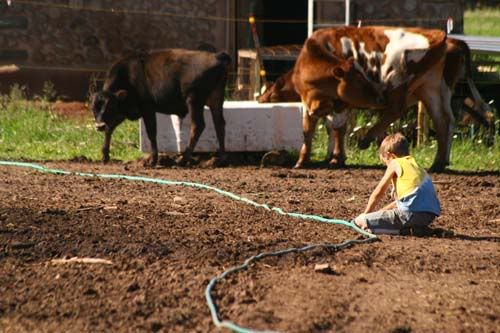 But the cows seem happy. (Hey, look how black Baby (on the left) has gotten!)



So far the horses have endured bug month pretty well. The kids aren't able to work with them as much, but the bugs haven't been as bad as some years. The mules with their long ears have it the worst.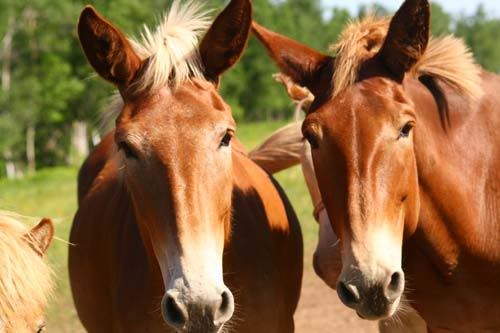 And even they are pretty goofy about it! :)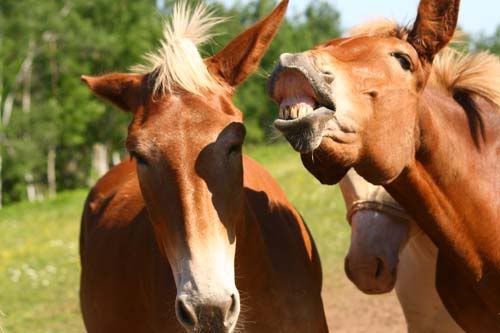 Throughout June, our pasture changes color three times. Right now it's turning white from all the daisies blooming.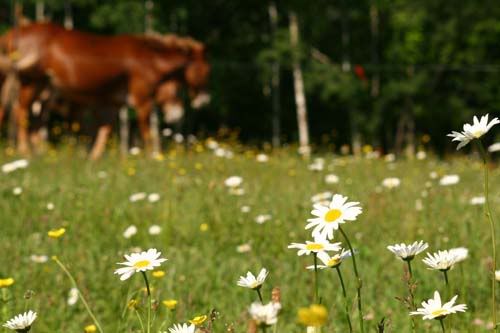 A short while ago it was yellow, from the buttercups.



Right now they're transitioning out, so they're sort of mixed.



All in all, June has been a pretty slow month. The planting busyness was scattered between showers, and cool temps kept germination slow. July is shaping up to be a busier fun month as well as hotter. I'm not looking forward to the latter so much, but everybody is dying to swim more! :) Sundays have been the highlight of June... Hiking, playing, making music and relaxing as a family is welcomed after a week of work. We were able to go swimming in the Mineral River last Sunday and it was a blast! (sorry no pics that time ;).
But here are a few pictures from one Sunday in June that I never did get around to sharing with you...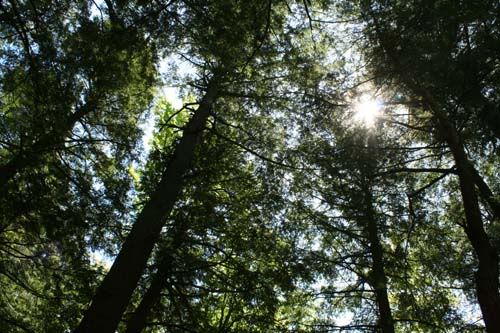 Our hike in the beautiful Porqupine Mountains!
Only being minutes from our house, we've been up there several times with friends and family, but it was nice to get out on Sunday and explore it just as a family, just for fun.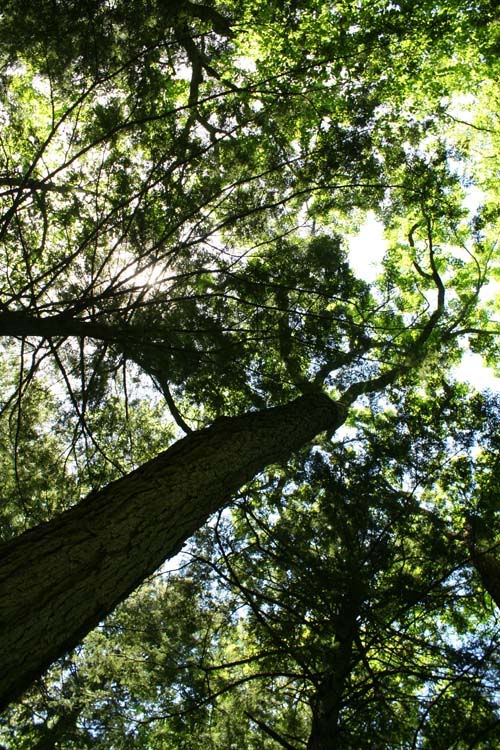 We hiked a two and a half mile trail to see this 'view':


Not much. We can see a view like that from our driveway, but nobody was too disappointed.

We loved all the big trees. Our land has been cut over and the growth is small, so touching and taking in all the big old trees was somehow very exhilarating!

When a tree falls in the forest and nobody is around to hear it, does it make any sound?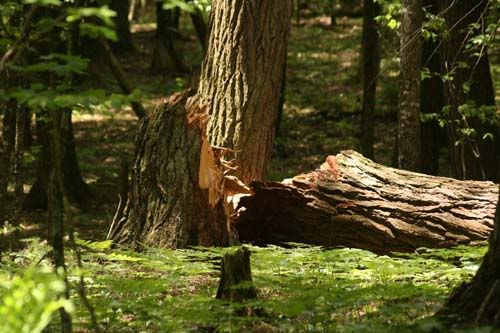 After that, we were hot so we stopped at the beach.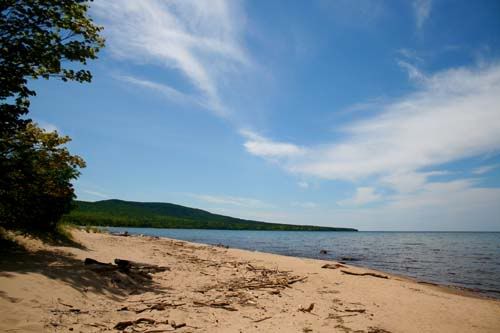 Somebody found a rock!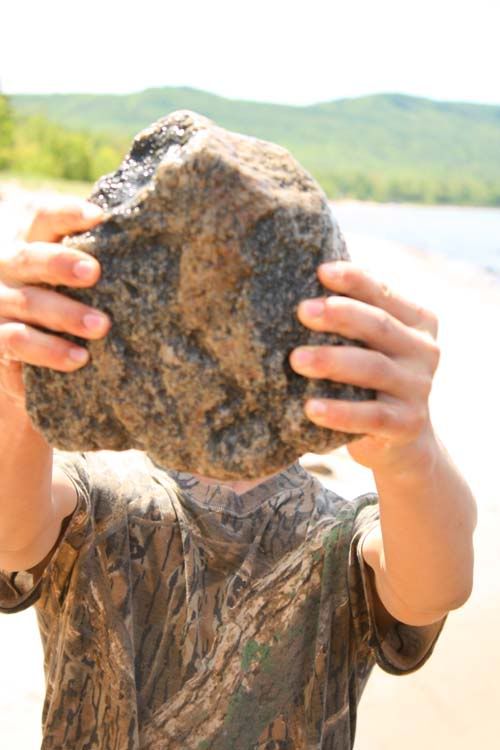 The water was really cold, but we still enjoyed a fun splash.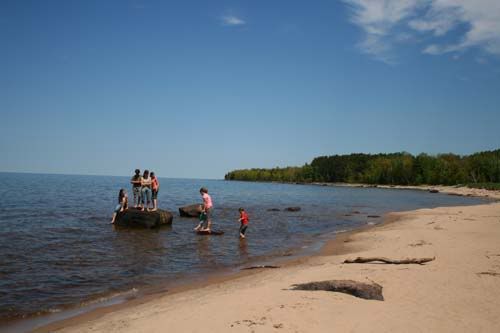 Yay, the rock is ours!



Andrew has to claim dominion over his own rock.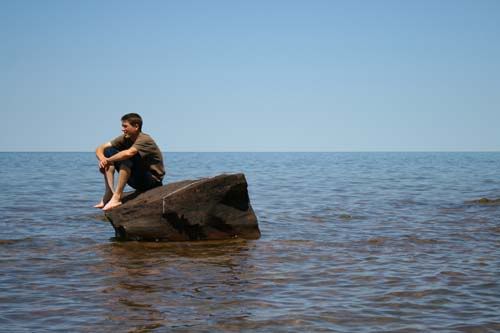 Michael makes a peace treaty with our neighboring brother-land.



We tried not to, but some still got wet accidentally...



...and some 'accidentally' on purpose!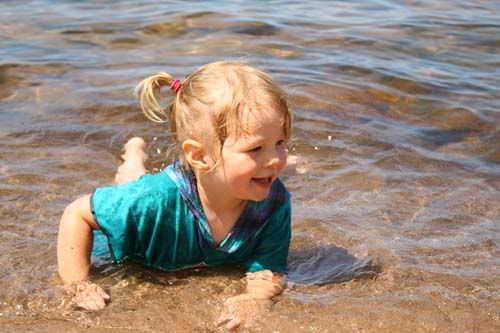 Ah, June you were a good month. Here's hoping July is just as wonderful!!

Blessings! :)