Hi. I'm Lizzy, Mary's 10 year old sister. I want to tell you what i did the other day. Johnny and I went in Johnny's hiding spot. I fixed it up a lot. It was fun and the cat's thought it was, too.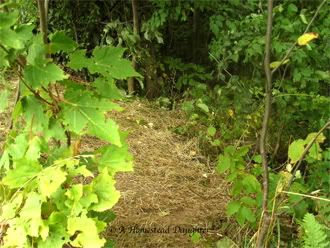 This is the door going into the fort.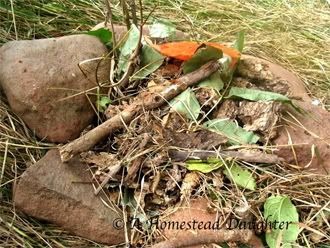 This is the camp fire. Johnny and I went down to the creek and got rocks for it. That was fun, too.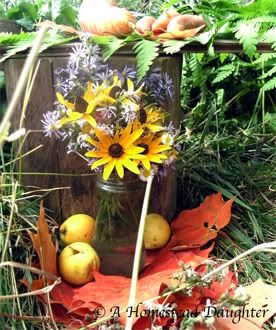 This is the table. Johnny and I searched the woods and found flowers, ferns, and leaves to make it pretty and apples and carrots in case we got hungry.
And this is the whole thing.
Thank you for reading this post, It was nice talking to you all!
Love,
Elizabeth Lund
(Pictures and text by Lizzy)