Lots of picture sharing lately... Annie and Andrew are down south right now visiting friends, so this helps them keep up to date with us.
Stephen turned 19 yesterday... he shares the birthday with his horse, which was born on our farm. We got our work done early, then they went for a ride to commemorate the day. After that, we headed to a new lake for a little birthday outing.
Singing in the car on the way there... course.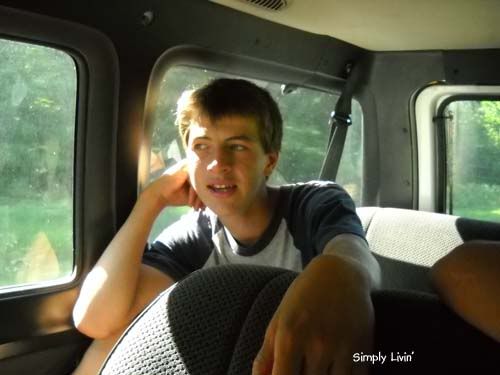 Always fun to check out a new body of water... this one was super warm and shallow.

A family picture, minus Annie and Andrew.
Some playground fun.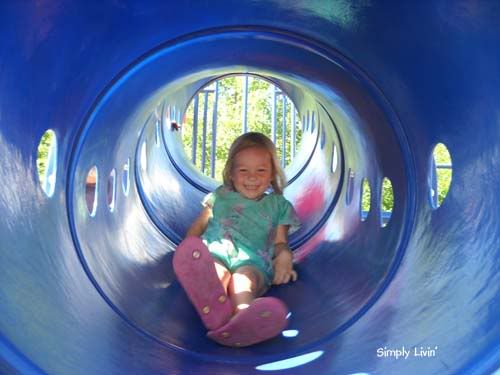 Oh Michael...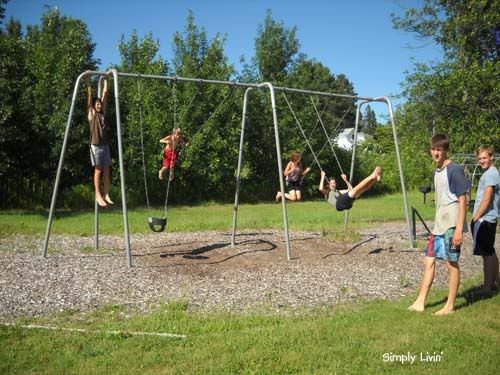 Dads playing with Donna on the playground brought back floods of memories of being 7 and playing with him and my other siblings at various parks and playgrounds... his input was always the best part of the outing. :)

Oh Michael...

Was a really lovely day...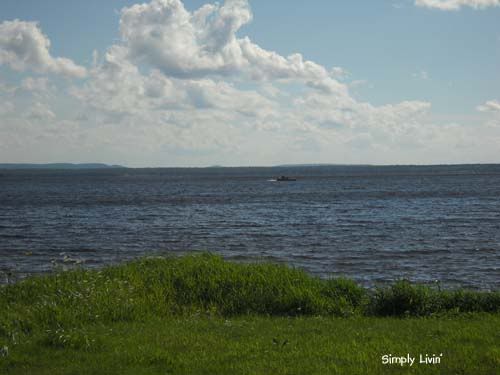 ...and a really lovely lake.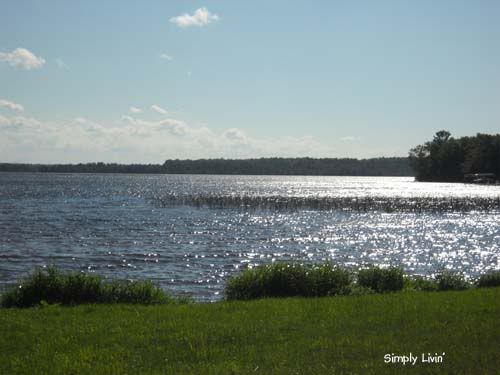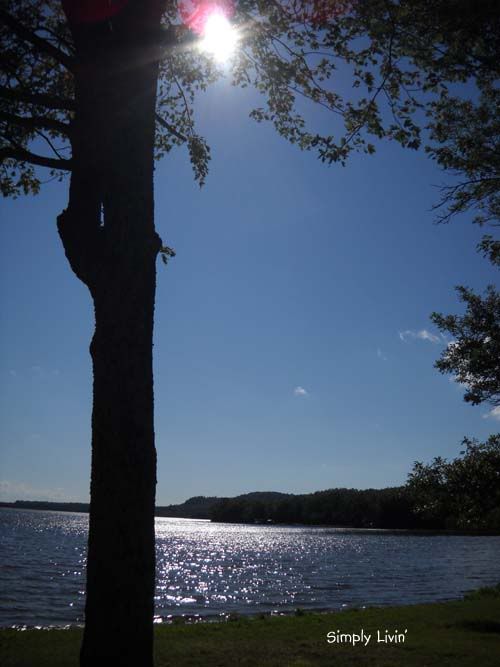 The younger kids went fishing...

With SteveyJ's help...

Nothing caught though... too shallow and warm.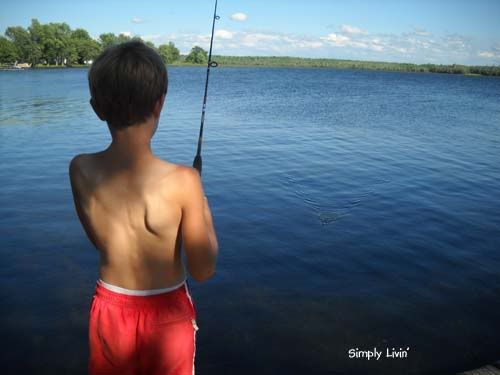 A picnic lunch of cold pizza.

A swim and some sunbathing...

Then we walked over to the tennis courts.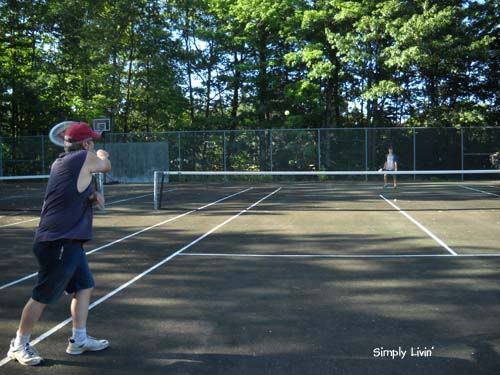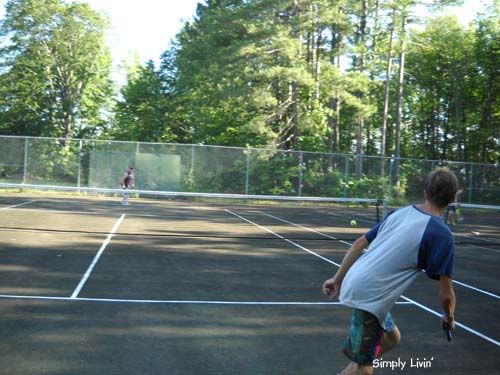 Steve's pretty good, but Dad is very good. (Dad won.)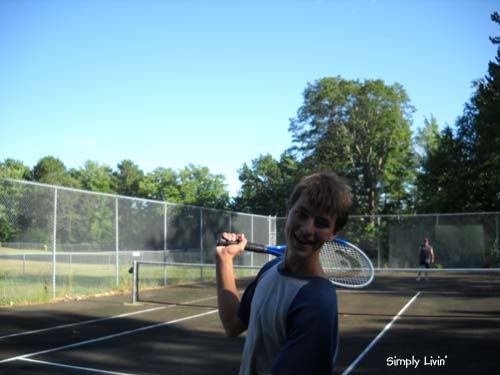 I was killing Theresa until she 'remembered how'.

Then she finished me off pretty good. :P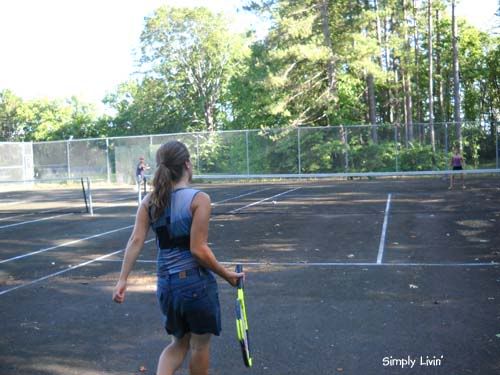 Boys played football on the baseball diamond with Kady.

Oh Michael...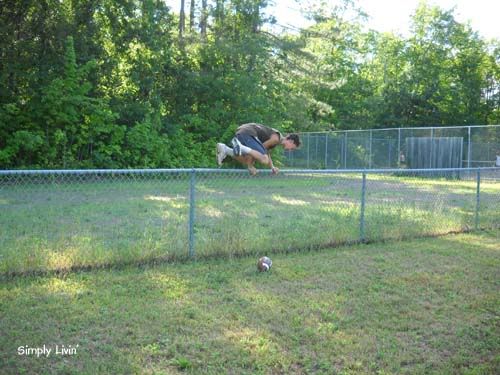 Then we drove a few miles down the lake to check out another park on it.

But it was getting late...

...so the girls played on the playground instead of swimming again.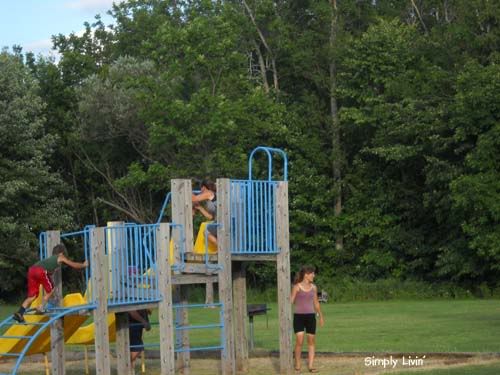 A really lovely day was had by all...

Thanks for sharing it with us! :)