We've been going back and forth between rainy and hot weather, but Sat. dawned just perfect... perfect for going to our little local county fair! :)
Mom was asked to give a spinning demonstration. Donna and I tagged along.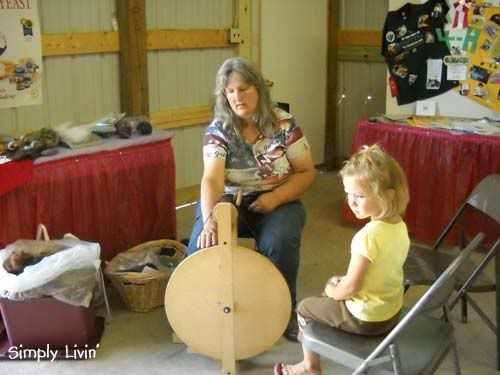 There were several cool demonstrations going on...

I was thrilled to find this woman weaving on an ankle loom... something I've researched and wanted to try for a long time! Looks like so much fun. :)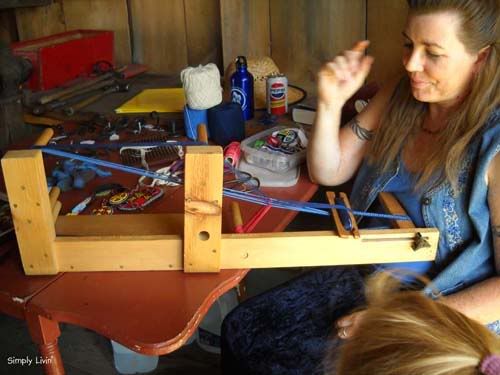 Old fashioned saw-milling...

And grain processing...

Algomah Acres was there hand dipping a set of candles behind their table.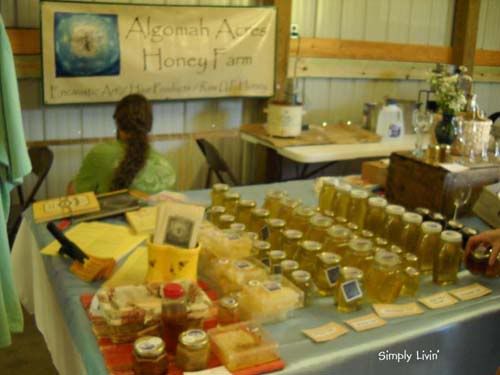 ...Which they then offered for sale (hanging upper right).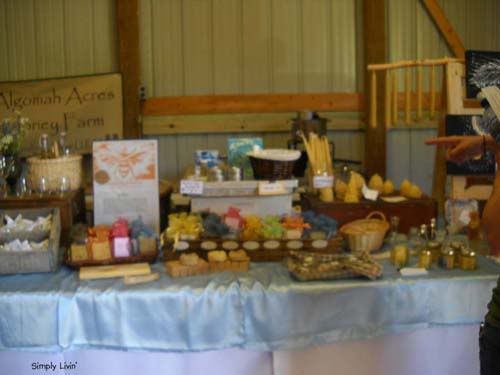 A whittler was offering some carved goods...

And I found several of the entered exhibits interesting; the quilts, knitted items, paintings and flowers all struck my fancy and then other pieces of craftsmanship, like a handmade instrument and this match stick eagle, were pretty amazing too.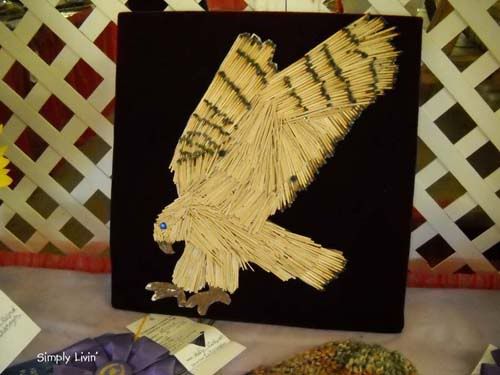 And this nature-made cabin which won grand prize...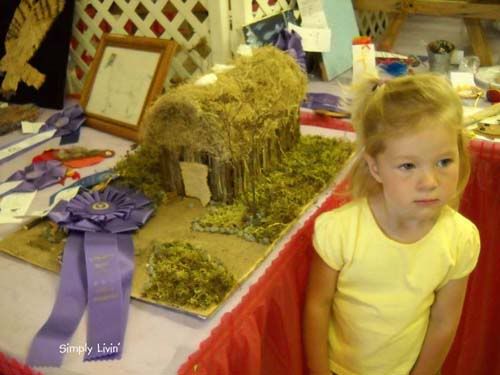 I thought a lot of it was interesting, but Donna was pretty bored with the exhibits and demonstrations...

So I brought her over to a bouncy house they'd set up for kids... unfortunately, she was too shy to go into it by herself. She's too used to having an older sibling go with her I guess.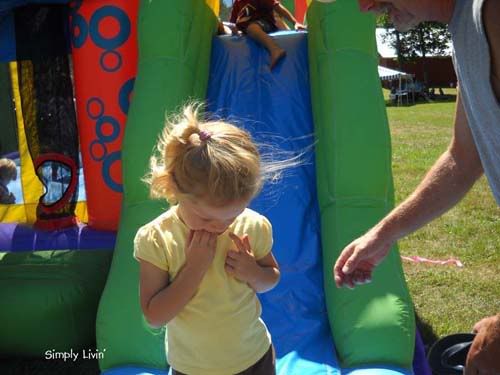 I do think she regretted it though...

But she had fun in the barns... we had to keep going back to those. ;) She wanted every animal to "come home with us!"
Patting a pig was a thrill and she badly wanted us to bring home an alpaca. "We can just bring it home and then make a pen for it and it can be mine!" :-P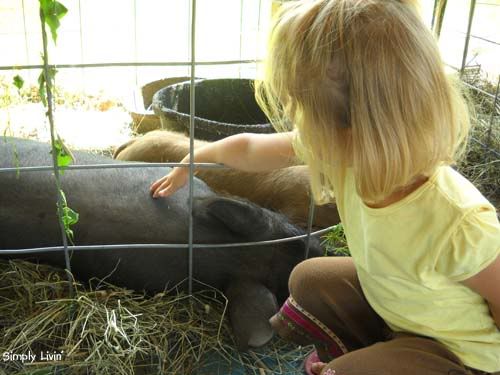 These boards were fun, especially after petting pigs. :-)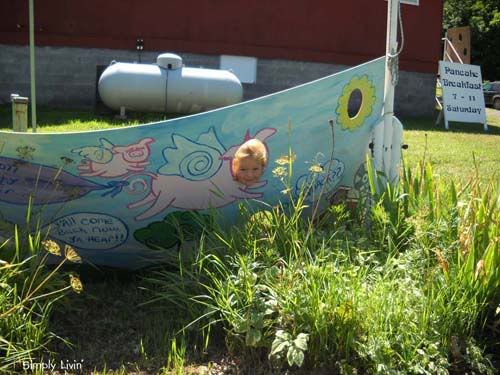 Thanks for dropping by today!