Sunday, November 29, 2009
Have a great day!
Posted by

Hi, I'm Mary...
at 5:15 AM
2 comments


Monday, November 9, 2009
Just dropping by to share some more of my brothers' fantastic photography (yes I'm biased!!
).
Michael nailed the term 'artistic' in this one!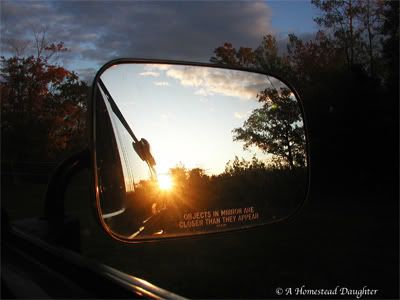 Silhouettes are a huge hit in any photography world...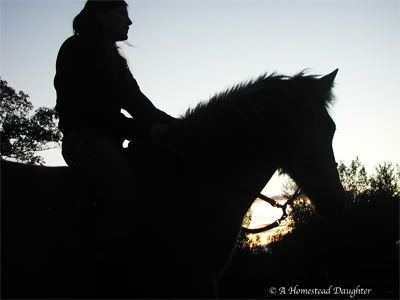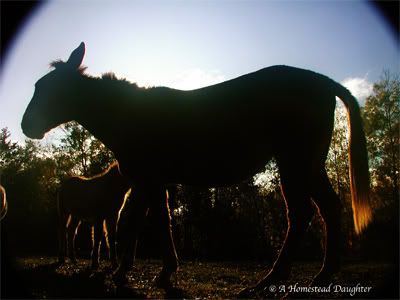 I guess mules also have a certain artistic flare about them... who would'a thought?
We're having a really wet fall, hence the puddles. But the skies have been amazing...
Yet, with all their brilliance, they've only been a portion of the beauty of fall...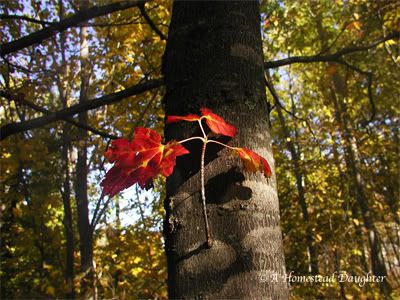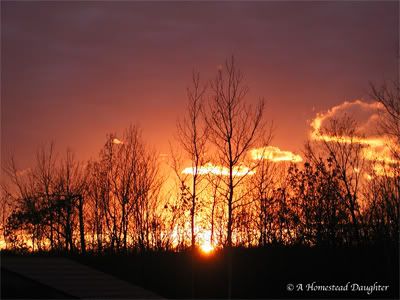 Okay, time to go out and enjoy it firsthand!
Feeling richly spoiled by what's truly valuable in this world...
A Daughter of the King
Posted by

Hi, I'm Mary...
at 1:26 AM
5 comments