What do you get when you mix some free-spirited cowgirls with fall's exhilarating temperatures and breathtaking color?
I think this picture is the answer:

Honestly, the longer you look at it, the more exhilarated you feel... I love it!
Recall that Theresa suffered an appendicitis this spring? Well, this horse was delivered the day that she was admitted to the hospital. I think one of the reasons that I love this picture so much is because it exudes her zest for life -- proof that she's chosen not to let it slow her down at all. And her beautiful new horse was a helpful motivation and a sweet (though unknown) recovery gift along the way. :)
Lizzy has really grown in her natural horsemanship skills this summer as well.

Both the girls are a joy to watch playing with their horses out in our beautiful pastures right now.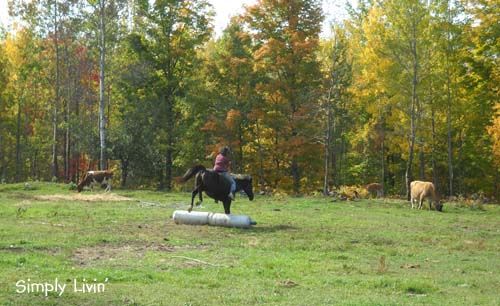 They just exude this pure bliss while interacting with their horses.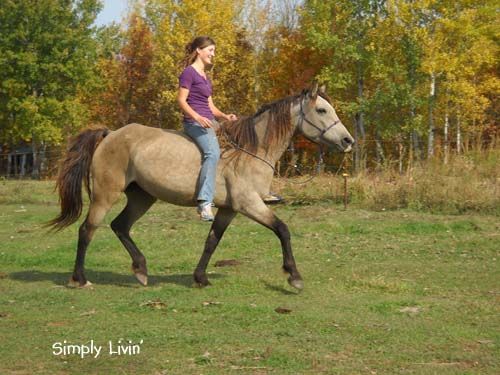 Lizzy's little black mare, Starlight, really seems to enjoy Lizzy's friendship. They're awesome buds. ;)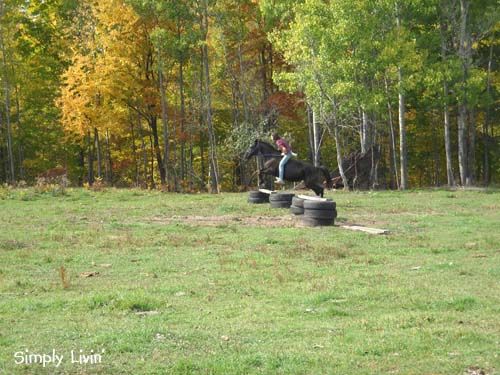 Deep peaceful sigh...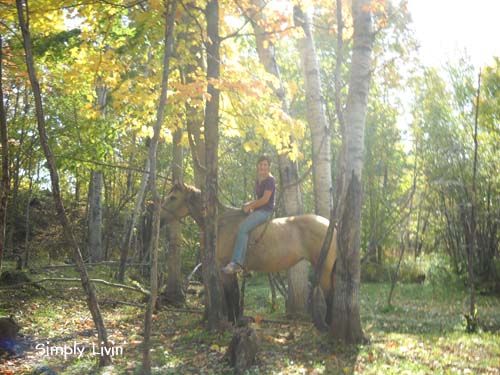 This is Theresa's stallion. Just like his momma, Lena, Theresa just hopped on and started riding him one day. When you develop a good relationship on the ground, "breaking" them in is a small affair.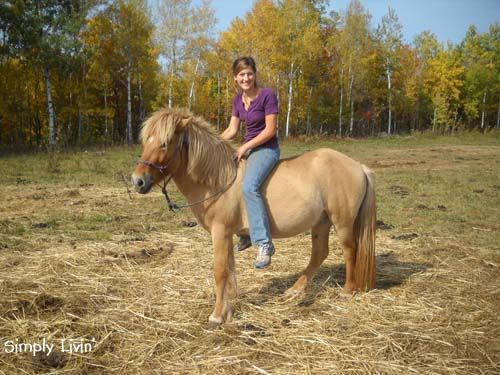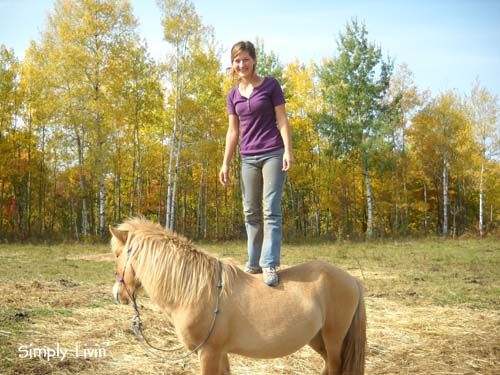 You guys remember Brimi? He's the horse we sold and got back again. He's mellowed out, settled back in so well and, I think, just as much back in love with Theresa again. :)

I think he's coming around really well... I doubt Theresa will ever be able to say goodbye to him again!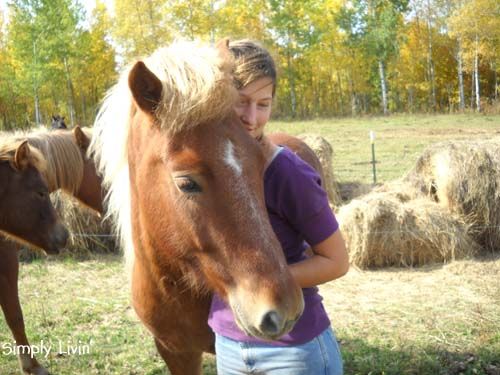 And look at that big girl with the funny blaze standing next to them! Anyone remember baby Kynna? She's growing up fast and probably the biggest sweetheart in the pasture... if there is such a thing. :)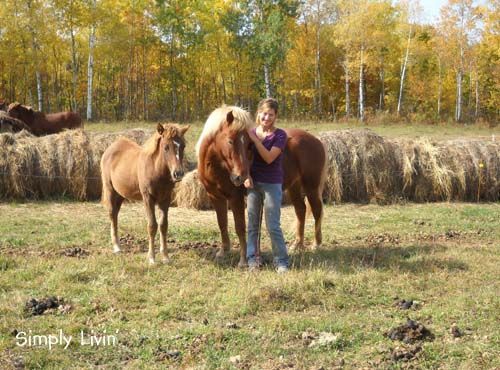 Chance of snow tonight!! Harvestin' and processin' like crazy today...
You all have beautiful falls, wherever ya are! :D