Joining
farmama
in doing an around the farm post this morning...
The remnants of this morning's breakfast (raw cheesecake). It won't last for long...



Annie's making cheese with the milk the boys just brought in.



Having finished milking the goats, Lizzy is doing the breakfast dishes.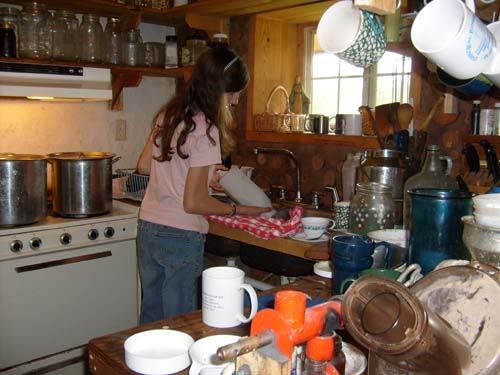 I'm about to wash the daily load of laundry. Which looks like this:

Theresa is transplanting strawberry runners around all the fruit trees as a ground cover.

Johnny is working with Theresa. Mom is working on propagation experiments throughout the garden. Unfortunately, Dad, Andrew and Steve are working away from the farm on a handyman project in town today.

Mike and Donna are feeding the cows some comfrey leaves.



Certain varieties of our potatoes are up sooner then the others.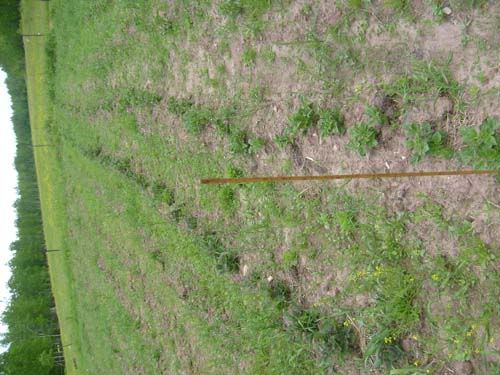 Last week we weeded the raspberry patch, transplanted the runners back into rows and are now mulching with sawdust.




Michael is trying to show his somewhat timid little sister how much fun cows can be. :)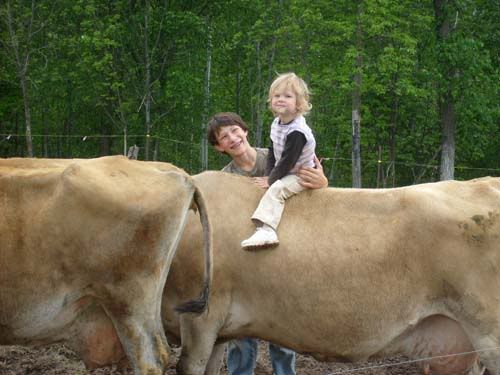 "See? They're nice!"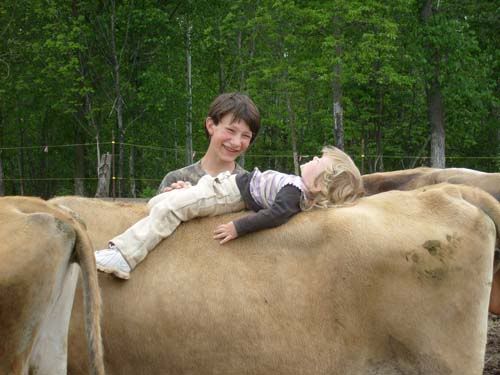 The boys threw up a temporary fence around this topsoil mound and let the goats at it. Can you spy the 3rd goat peeking over the top of the mound?



Peaches! In the U.P. of all places!!



Yummy. Let's split it. Eleven ways...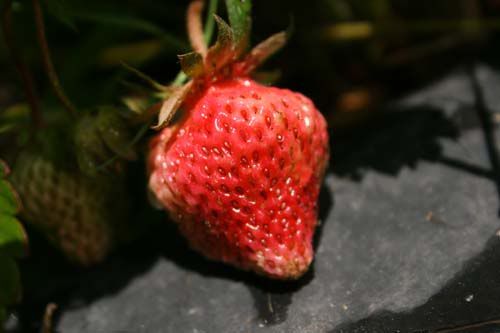 Beeautiful.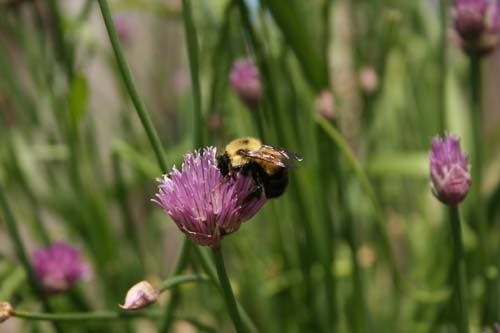 They've all hopped the nest. Shame. It was such a nice nest, too...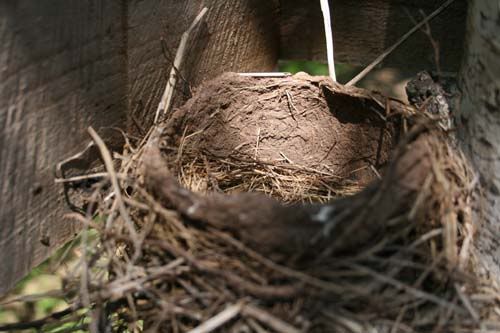 Bunnies for sale! Anybody want one?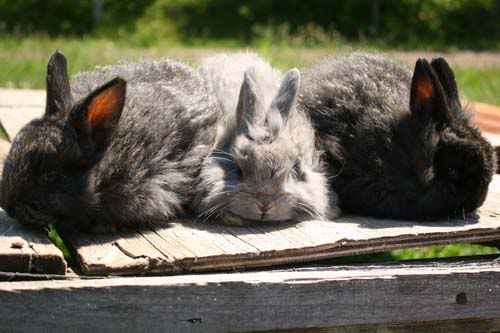 The boys did a photo shoot for our new line of shampoo soap that we're carrying in our country store. My flowers were happy to stand by and help out. :)



Well that's all from the little house in the big woods!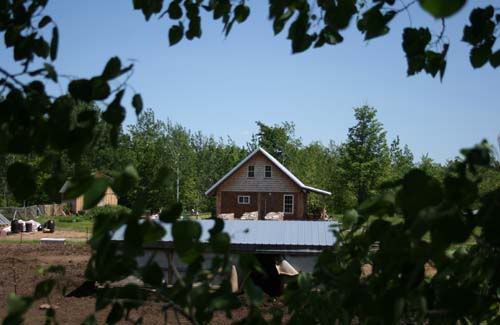 ;)