The past few days have brought us some much needed rain! And, just like that, everything looks like summer!
Flowers have been blooming like crazy everywhere!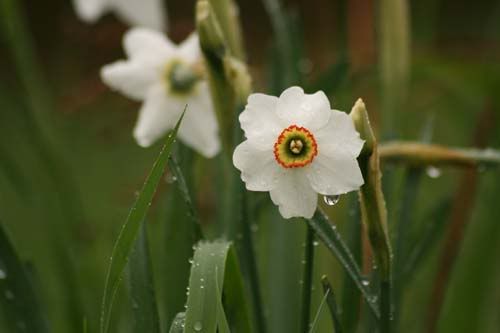 And even though most of the animals aren't too crazy about the rain, the owner of this little nest is out and about enjoying the day!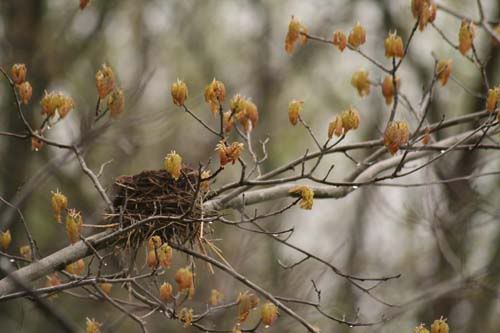 This looks like a photogenic bird, maybe he'll show off all our new flowers!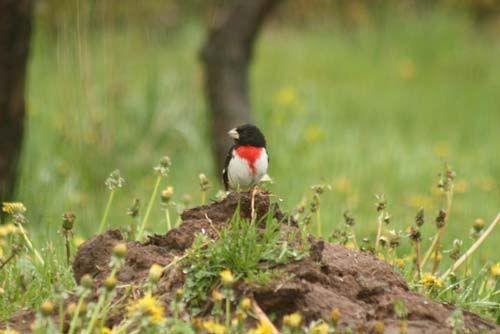 Here we find him in one of our apple trees; look at all those blossoms!!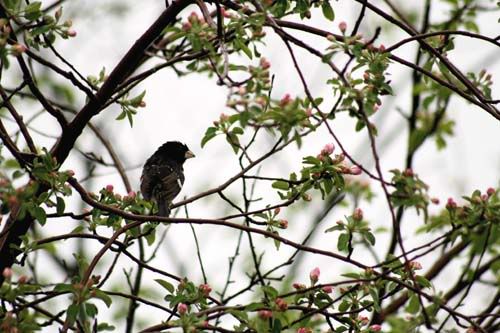 Aren't they purty?!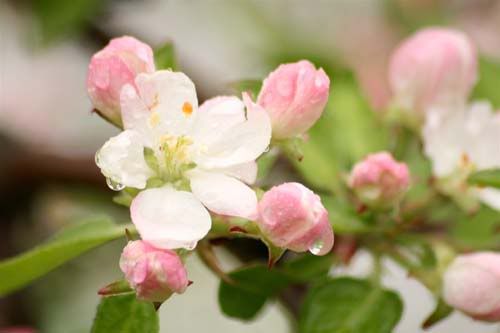 Hmm... seems this Guinea Hen is not too happy 'bout all the rain, but, if not for the rain he'd probably find something else to be grouchy about. ;)

Guess what we found today?!! A wild duck decided to make her nest in our creek bank and is sitting on ten eggs!!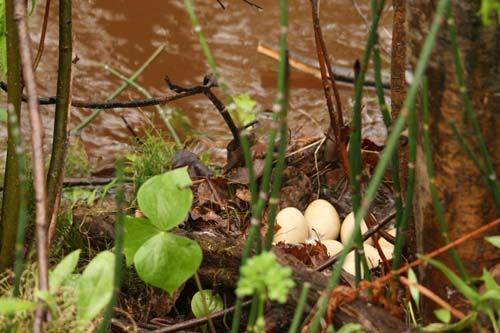 We were wondering if she was up to something when we kept seeing here around, so when I went looking to take some pics of her, I discovered just why she was here. Can't wait to get some pics of her chicks!
Can you spot her in this pic nesting? I love how it seems like ducks always have a smile on their face!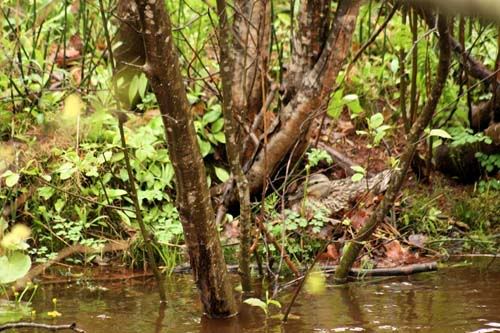 With all this rain, the creeks have really picked up... sure hope they don't flood mother duck's nest!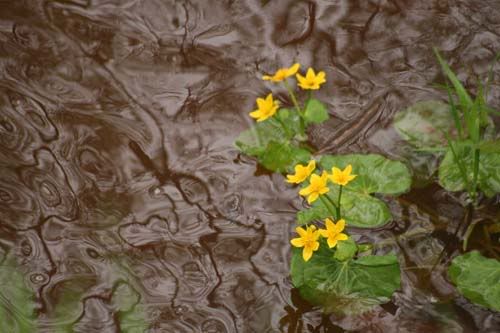 Well that's it for now! Have a great day! (Unlike that grumpy Guinea Hen:))