She's the overseer and nurturer of her subjects. She's the planner, the organizer, the arranger. She's the sail that catches the wind. She's the heart that pumps the blood. She's the Queen...

She is the first to greet the sun each day. Cheese is bubbling on the stove and breakfast is already underway by the time her subjects plod sleepy-eyed down the stairs. Each one gets their own smile and morning salutations, but it's the youngest, stumbling out from the master bedroom with her golden hair sticking out in every direction, that gets the biggest morning welcome. While the golden haired princess leisurely nurses, the queen dictates the day's jobs. She considers the input of her subjects and assigns the tasks well. The fruit trees need to be mulched, the potatoes mounded, the garden fence raised and Missy needs her front hooves filed down. After the subjects go about their duties, the queen hangs her cheese before going out to walk through her domain; the garden.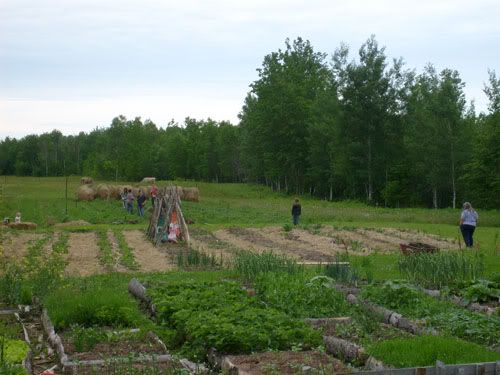 After a leisurely but thorough overview, she usually comes away with a few more areas that need attention in the ways of planting, weeding and watering.
By the time the sun is high, there are good smells beckoning from the house as the Queen as already anticipated the appetites our chores have worked up in us. In the late afternoon the queen puts the little princess down for her nap and occasionally catches a few winks along with her.
Then, as the shadows lengthen, she is again outside overseeing. Oftentimes, she can be seen grabbing up a shovel or a rake and lending a hand to the tasks as she talks and jokes with her subjects. When the chores are done for the day, the Queen enjoys catching up the King's hand and going for a walk down our country lane as they discuss their little charges in the private of nature.
The subjects are happy, working under their Queen.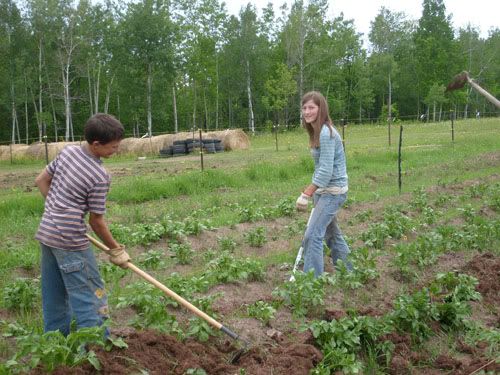 They love and appreciate her, not only as their life source, but also as their love source.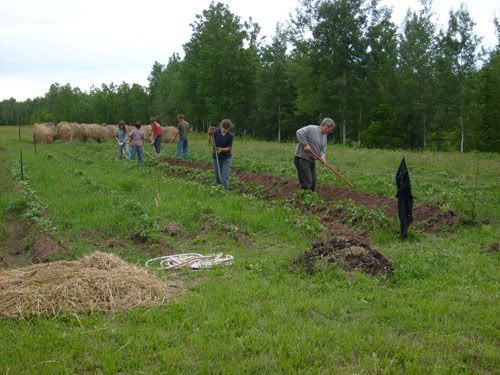 They shower her with gifts to show their love and appreciation for all she does for them.
Later, when the King and Queen return from their walk, the Queen can often be found petting her horses, sitting or laying in the grass soaking in the sun's last rays or relaxing in a rocking chair on the front porch. After dark, she works in the kitchen to set up a few things for the morrow's menu before playing some sort of game with her charges; rummy, chess, boggle, cribbage, my word and others.
Finally, to ensure sweet dreams, nobody goes to bed without first kissing her on the cheek.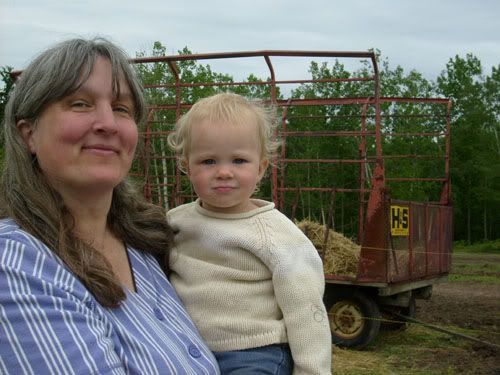 Because, after all, she is our Queen.
(And just for the record, she's a pretty fun Queen! ;)
Love you Momma!! :)