Rain, wind or snow, wash day must go on!
Ice water! Nice!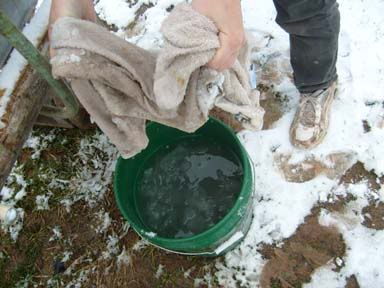 Scrub, scrub!
Haha! Brrr!!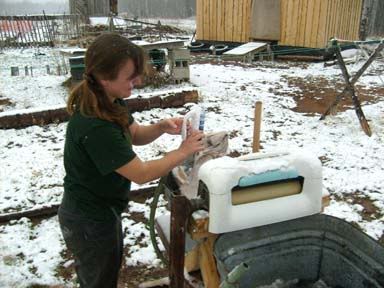 Okay, really this was just meant to (quickly!) test out Andrew's new wringer.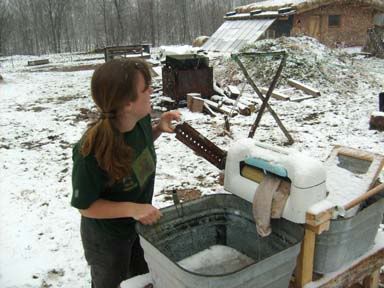 He put a handle on an electric wringer and clamped it between my washtubs.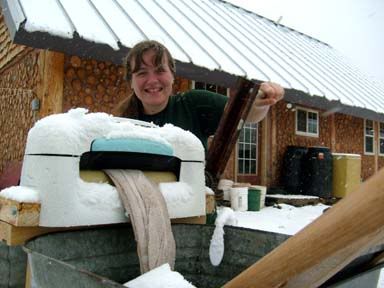 Pretty ingenious--the handle is made out of a piece of a fence post.
Works well!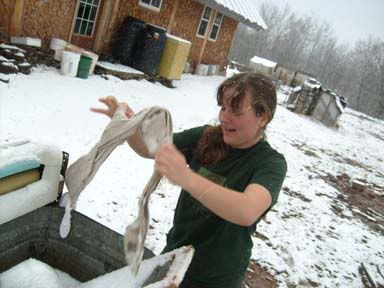 Well, that was a fun (albeit chilly) experiment to conduct on this snowy morning! :) Keeps life interesting and me from getting upset at our unpredictable UP weather. :)
Say it with me now: "come on spring!!"