The last few days we've been....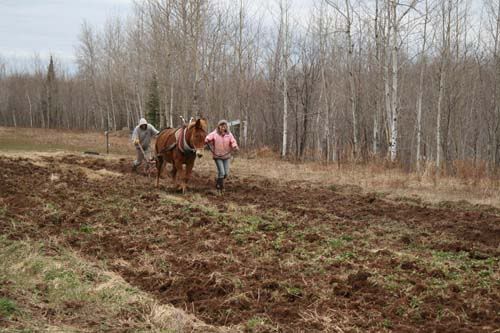 plowing fields with a mule!!! And it's actually going quite well!! (I have to admit we did have our doubts..)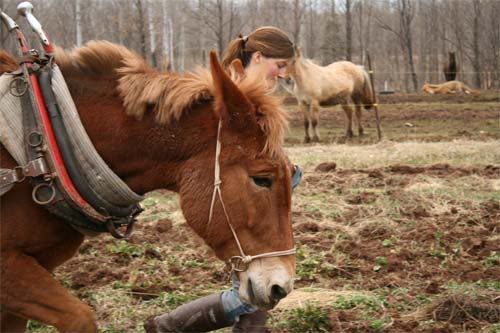 Theresa's job is to lead the mule, and keep her calm.
(Notice the lazy pony sprawled out in the upper corner :).)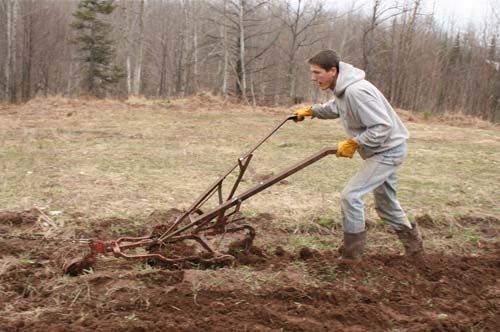 Andrew has the fun job of hangin' on and doing all he can to direct the cultivator. (I think he secretly enjoys it :).)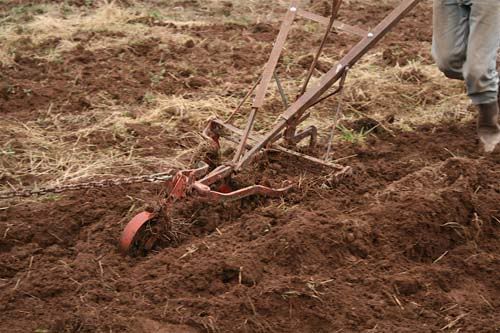 Some locals were cleaning out an old barn and found this cultivator and thought we could use it. After Andrew made some handles, it works very well!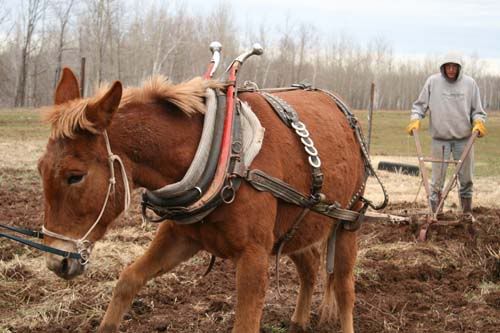 Yesterday, my job was to use a trip line just in case she spooked, but I never needed it.. the only thing I tripped was Theresa :). So we didn't bother using it today.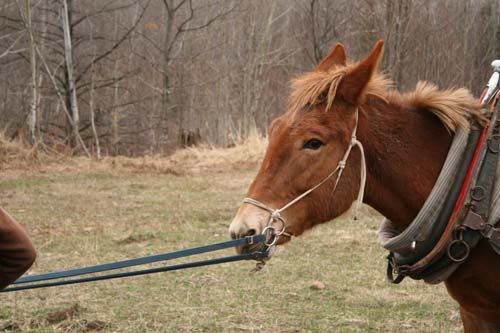 Mule pauses for a moment...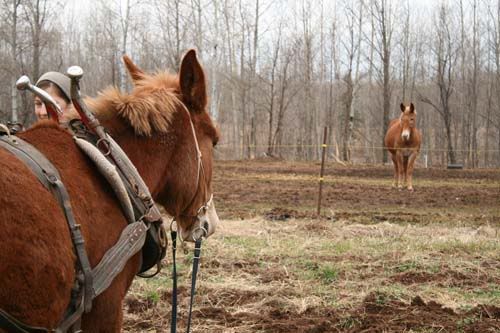 to glare at the lazy Mule for just sitting there chewing cud observing.. (yes, that mule is kind of a chicken!).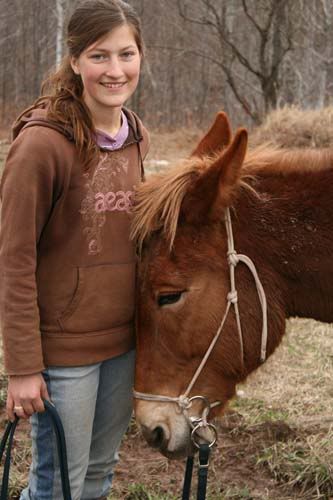 Oh well.. there are some perks for the one that works...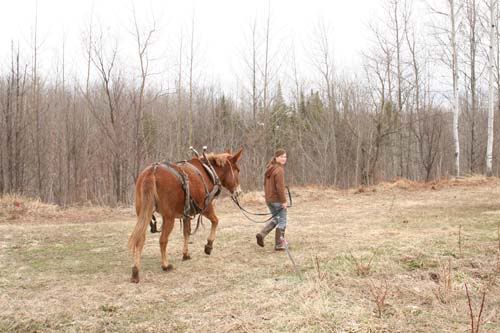 Time to go get some of that nice green grass sprouting up!