Okay, to those of you who woke up to snow this morning, that would be my fault. Oh, and just for the record, I would not recommend shouting at Mr. Winter...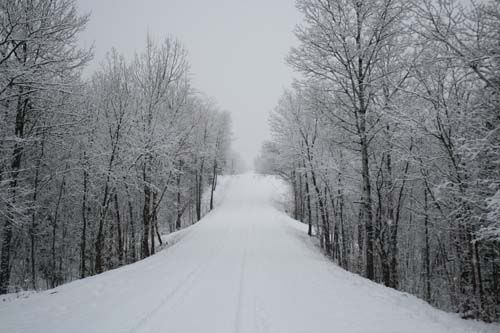 He appears to be rather sensitive in nature...
And perhaps just a bit crotchety...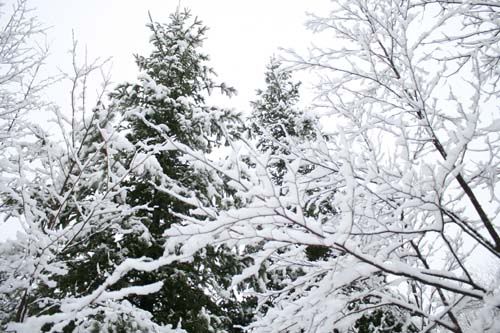 He also seems to have a bit of a sense of humor of his own... a rather cold, cruel kind, methinks.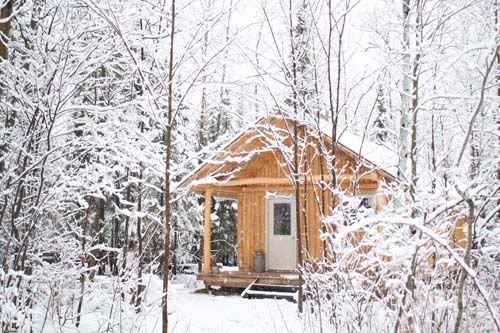 I would also have to assume that he likes to have the last laugh...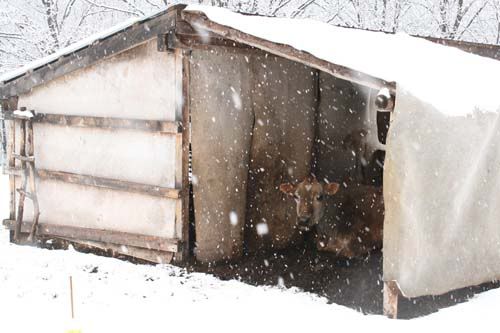 (But, shh, just between you and me, he isn't getting it--the kids have already been out laughing up a little storm of their own as they spite winter by playing out in the snow without jackets or snow pants. Their plan is to clear the yard back to grass by rolling big balls of snow and pushing them off the ravine. Think it will work? Regardless, they sure are enjoying having the last laugh!)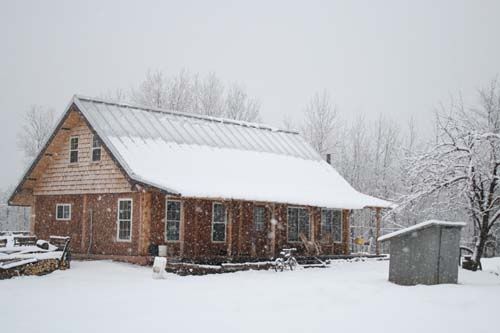 Alright, lessons learned: do not play the last-laugh game with Mr. Winter and do not shout at him.
And from the record of things, it takes me
a few times
before I learn my lessons.
*Blush!*
But never again. Winter and I, we've made up now.
So then... why is it still snowing?