Good MOOrning!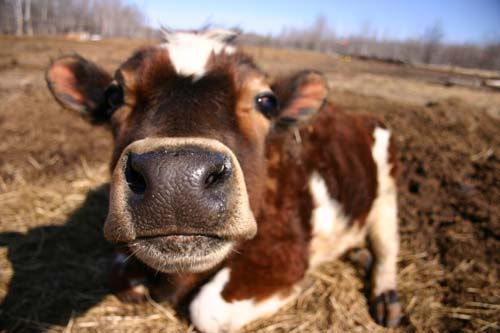 And what a lovely morning it is, too!
The fresh air is filled with the chattering of the spring birds in the apple tree...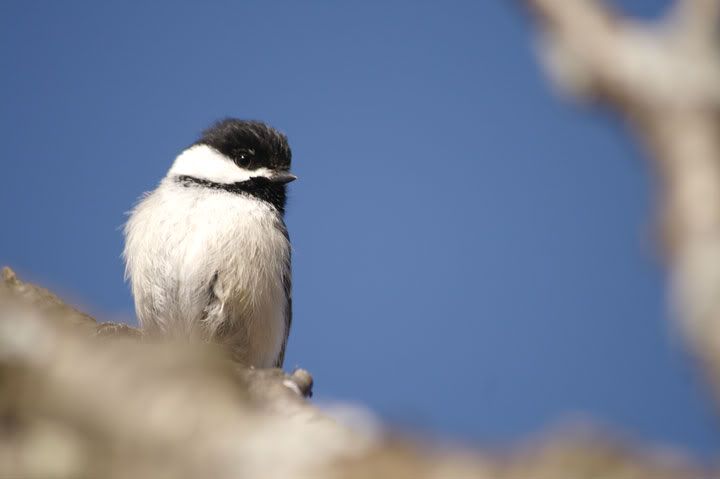 ...and the gurgling of the swollen creeks down in their beds.


The baby is beyond happy to be out enjoying the new morning...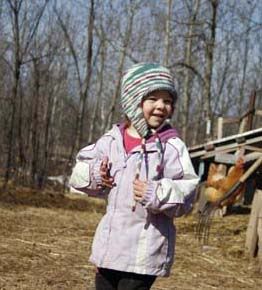 ...as her babysitter watches over her little sister's interaction with the animals from a nearby hay bale.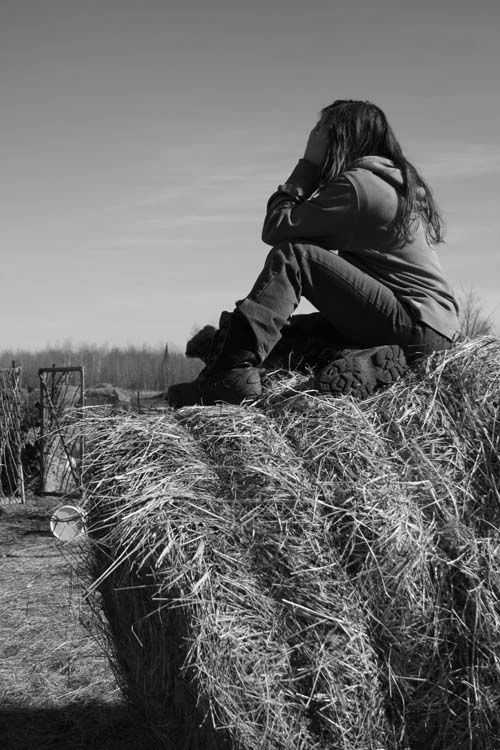 As the kids go about their farm chores, Andrew starts a fire in the sap boiler...



...before catching a sheep for me.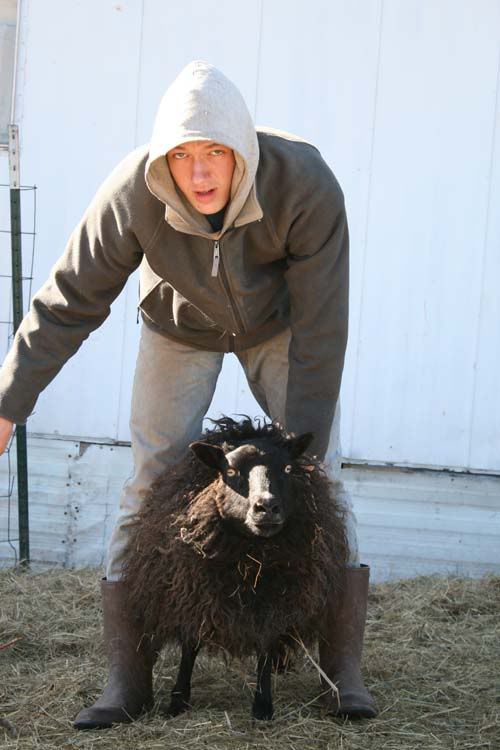 While his tactics are far more efficient than Michael's, he'll never beat his little brother in the entertainment department.

And because I feel bad for her, I have to try and comfort my sheepie before I start.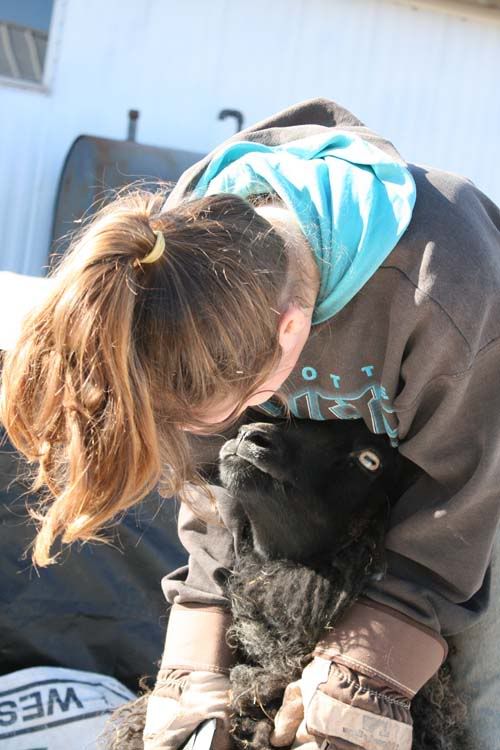 Six sheared sheep...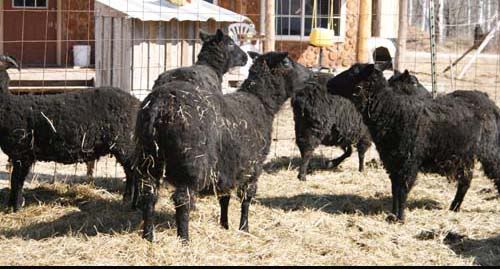 ...with their black jackets awaiting my attention.



Meanwhile, over in the horse pen, Missy and Stephen are neighing back and forth to each other...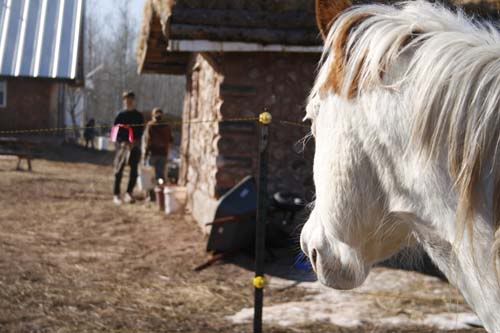 ...until Stephen finally comes over and takes a a quick morning run with her.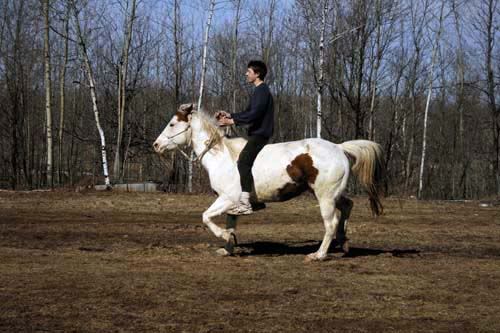 (Shh, don't tell, but he makes a really cute cowboy!)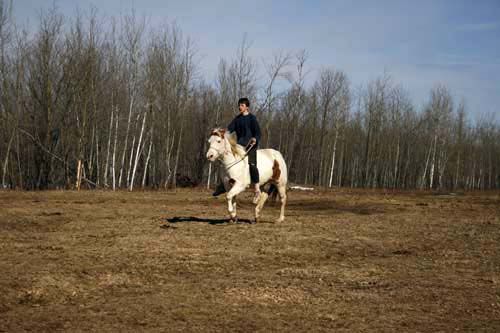 As they tear up the back pasture together, Theresa is up in the front pasture filing horse hooves.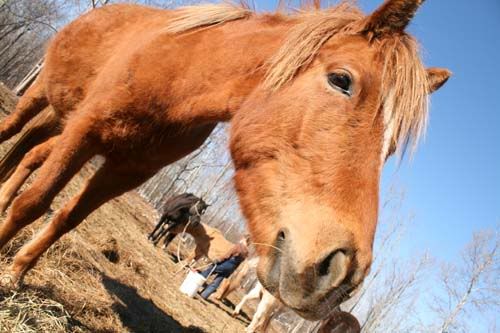 The stand is a simple chair bottom, but it saves a good deal of strain off the back!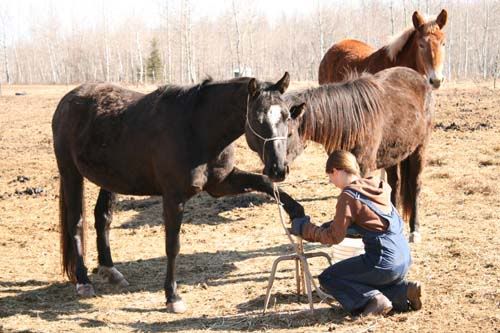 Yet, amongst all this productivity, you do have a plentiful amount of play...

Stephen was out taking pictures of his kitty birdhouse to list on our online shop...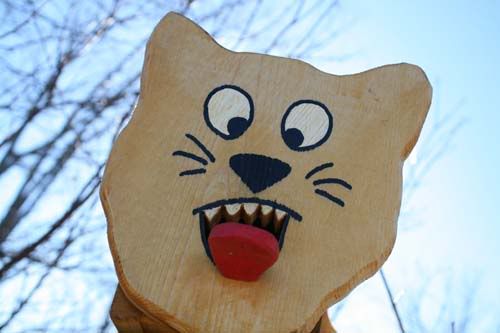 ...and Trygur saw it and decided he could be a birdhouse, too.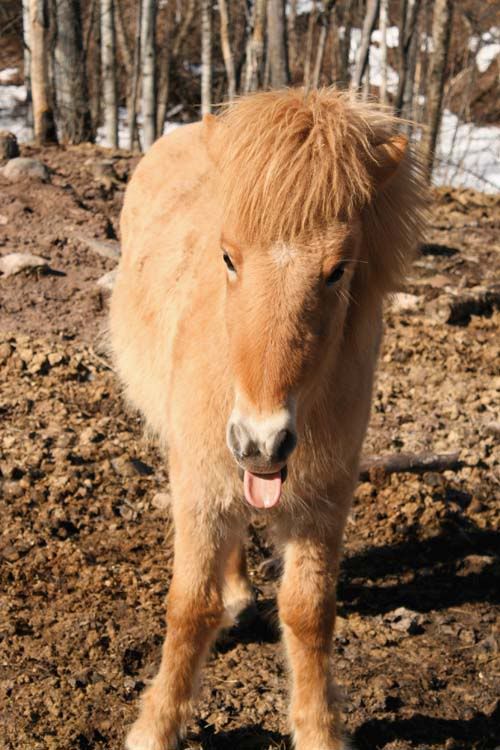 Now, as the sun climbs in the sky, you have the daily work. Fixing garden fences, working on building the new greenhouse, collecting sap, cleaning out the gardens, shelling walnuts, working with horses, skirting fleeces, etc. It's tough to get pictures of these tasks when everybody is involved in them, but I promise to try in the future.
Dusk finds us out playing with the animals.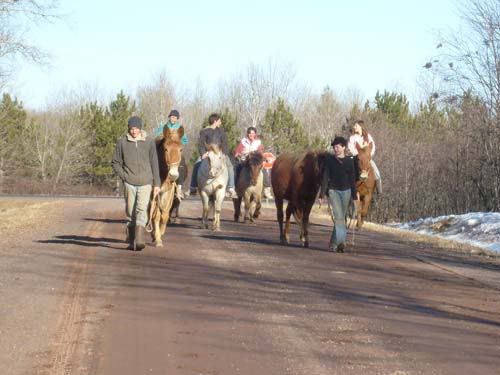 Donna: "wait for me!"



No worries, she always manages to catch a ride. :)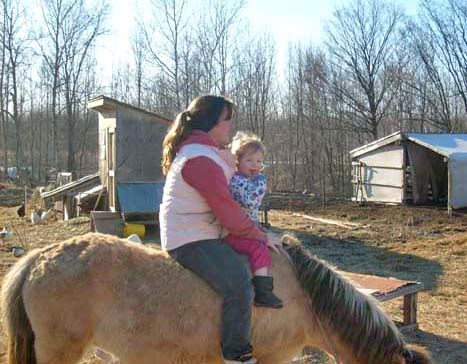 After that, it's volleyball, badminton and laughing until dark, then farm chores, eating, praying, generating loud music, tidying and crashing into bed...

...and waking up the next morning immensely grateful for the opportunity to repeat!