Our bees came in yesterday...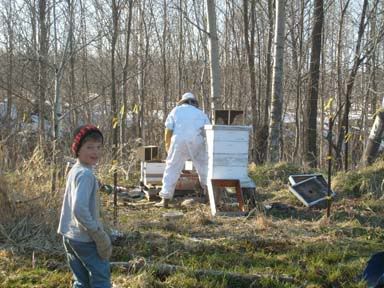 Michael got off to a bad start with them when he got stung in the car ride on the way home! :-/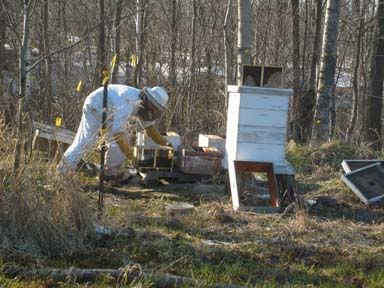 We have another storm in the forecast, so Andrew decided to install them immediately.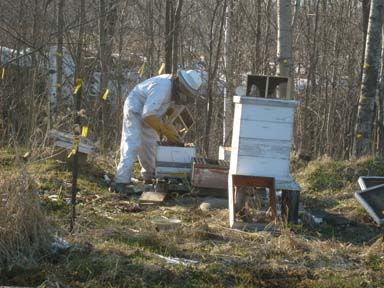 He had an audience...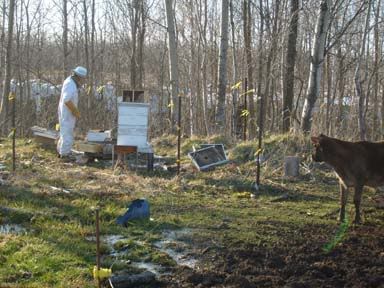 from the cow pen.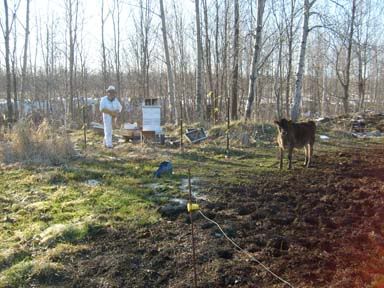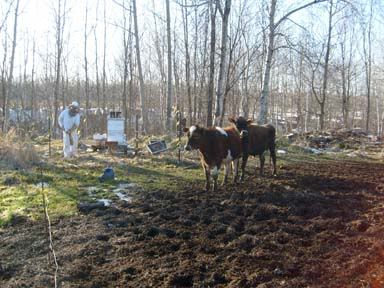 Hey, Baby. Nice beard! (Psst, he likes to hear that. Helps to build his self esteem.)



Second hive going in.



The bees were clustering pretty tight because of the cold, so he had difficulty getting them all out.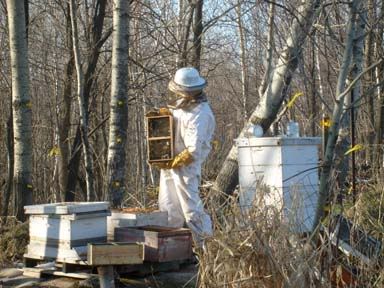 Hey cow. Sniff a bee?



An audience of the human nature for moral support (and even at this safe distance we were still having bees land on us!).



Bees clustering all over him and his helmet. He wasn't getting them, so...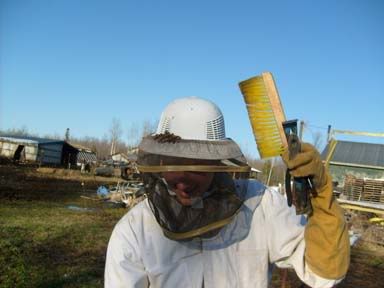 ...I took that brush and hit that cluster...


And promptly started screaming like a little girl as bees fell all around us.


Creepy, crawly, clustering, buzzing masses. Ugh!
:-P