Some random things that caught my eye while walking around the homestead with a camera last evening...
Our little Prairie Princess on our pony.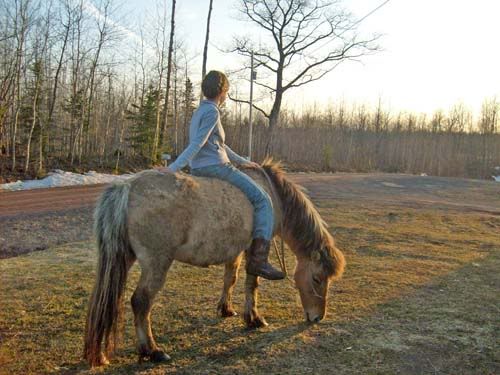 Evening entertainment consists of a competitive badminton game.

Sunglasses are needed for the Westward facing opponent.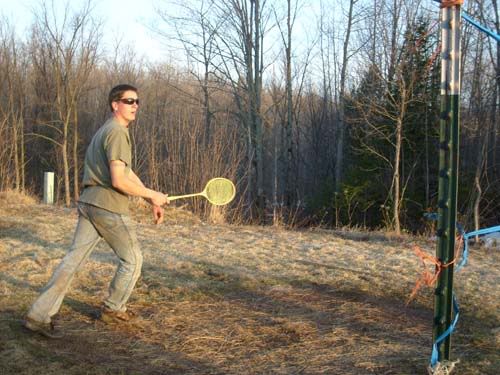 Andrew's next opponent was pretty tough...
His constant singing of his own victory theme song was a good strategy for distracting/irritating his opponent.
Big laundry day yesterday. Lizzy was busy!



We gave the strawberries their spring wake-up call by uncovering them yesterday.



My flower starts are doing well. These are mostly morning glories, but a few other things as well.



Our garlic is up in the garden already!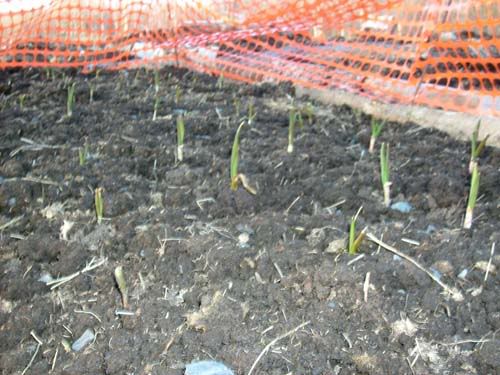 This is where the greenhouse is at, as of last night.

Here's our other little barnyard princess in the making.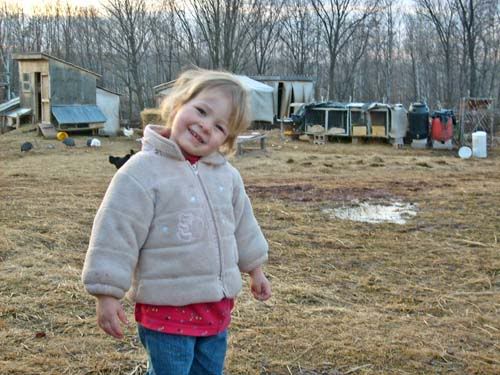 And the day ends with more volley ball...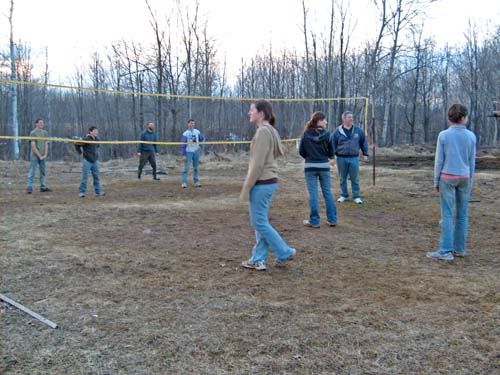 And no, the girls and Dad did not beat the boys... but they were definitely the crowd favorite!
:)