Sheep shearing one of our girls from a few days ago...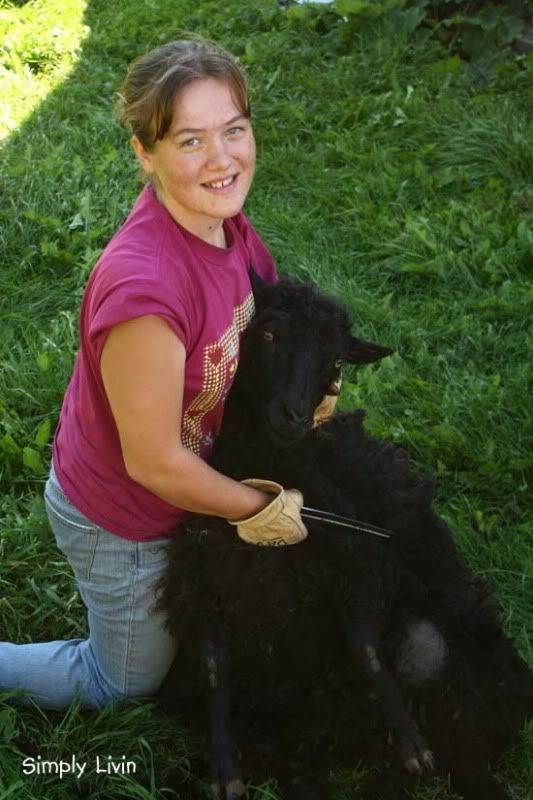 Going well so far...



Then: disaster! Sheep threw me down and nearly escaped...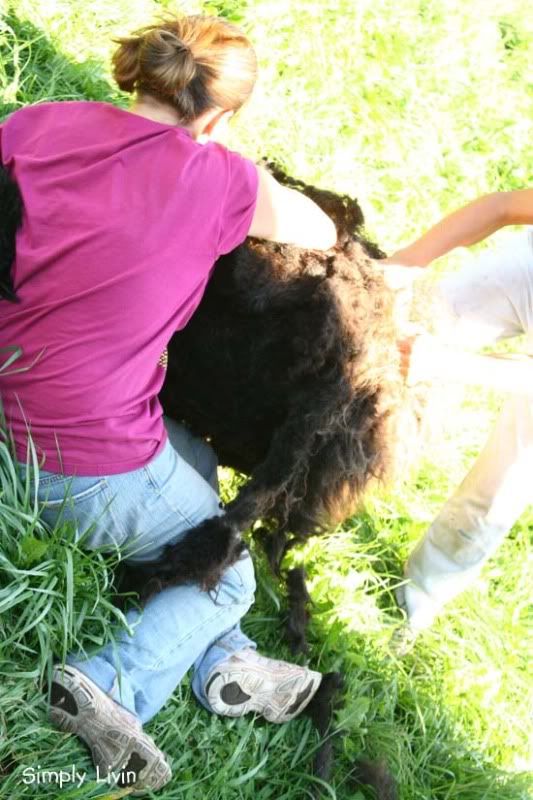 But help arrived just in time...

Needless to say, that darn little sheep left me feeling a little sheepish...
Until the next day when I sheared her bigger sister with no help.
And she lived. And so did I. And I got a beautiful fleece.
Triple score! ;)

Check out what I've been doing all with my new wool at my brand new, exclusively natural, Toy Shop!
Visit:
the Funny Farm Toy Barn and check out the top two listings. :o)
Lots more toys on the way--I'm so excited!

Happy trails!