Dear Mrs. M,
I hope you don't mind that I'm addressing you here... I was going to write you this morning, to thank you again, and share these pictures with you, but then I thought, since you follow the blog anyway, that I would just thank you here and then everyone could have a peek into your creative generosity toward our family:
(I'm sure you recognize it, but for the rest of my readers, Mrs. M. made this dress for Donna.)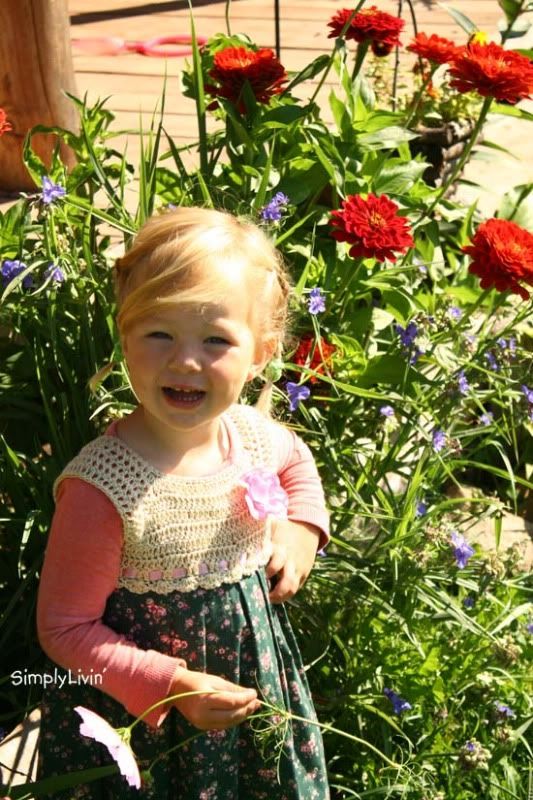 ...And she loves it!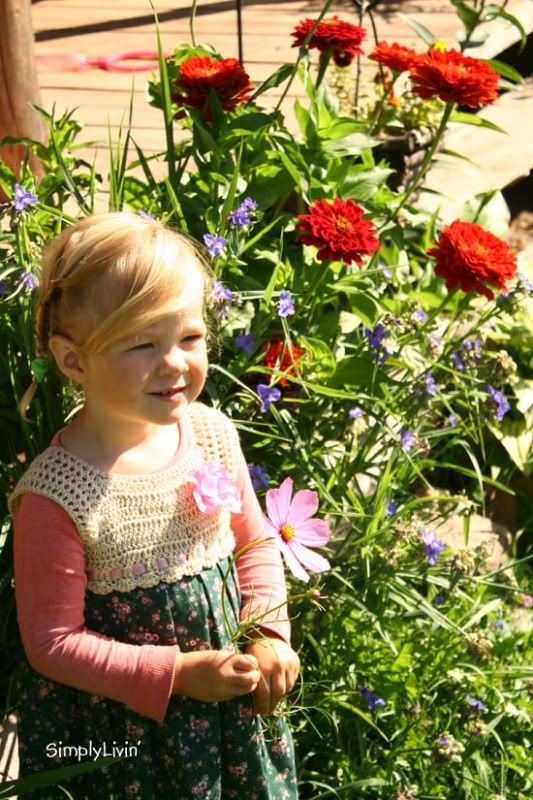 We tell her Mrs. M. made it for her and she says, "Oh, dank you."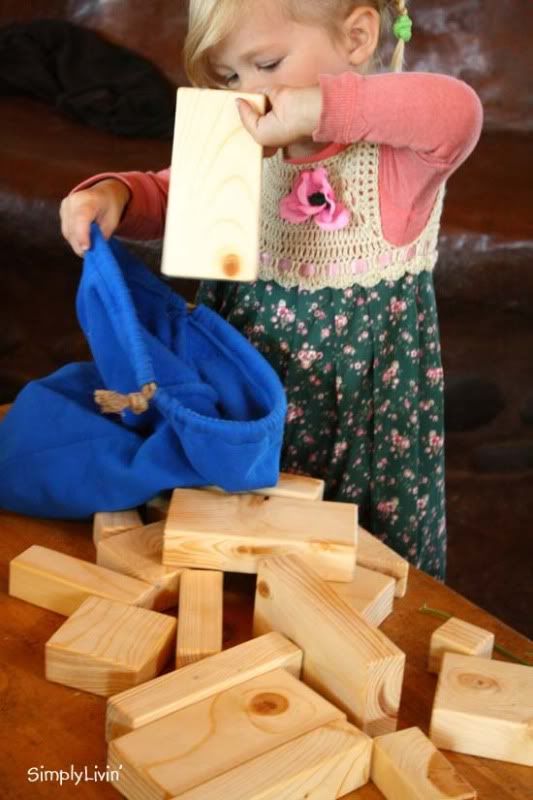 Here she's playing with our new block set. You can see more pictures of the dress (and the block set) at the listing for the blocks.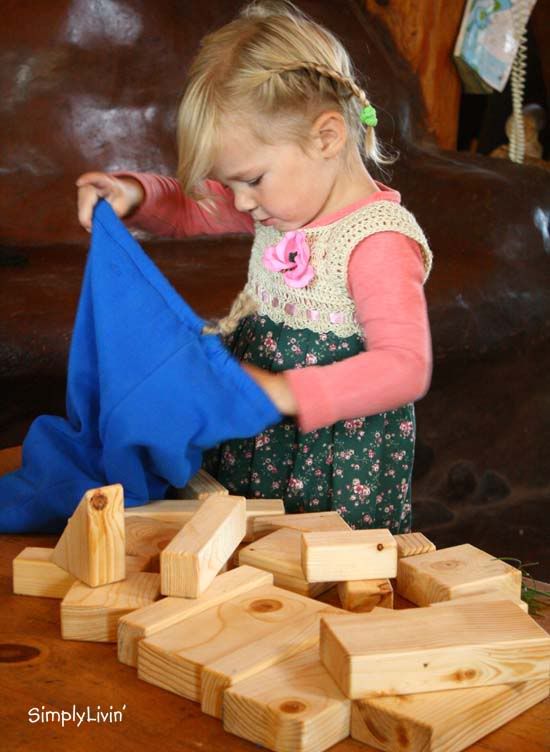 Mrs. M. was our sewing instructor for over a year. She opened her home, material stash and creativity to us nearly weekly for over a year! She very well may be entirely responsible for my sickening love of all things flowers and quilts! :o)
So, Mrs. M, this isn't just in thanks for the adorable dress you sent home with us, but for sharing so freely of all your time, talents and possessions with the girls and I for all that time! :o)
Thank you!!