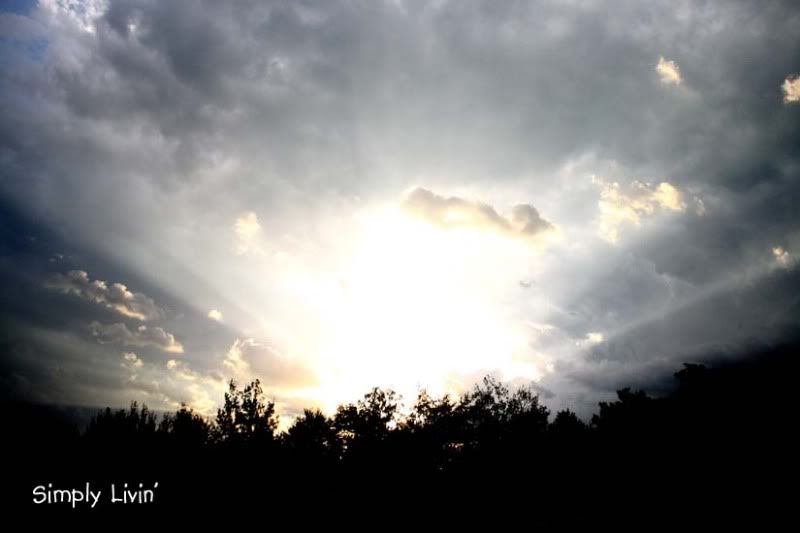 "I love life," is a statement that has been ringing in my ears lately, and leaving me feeling joyful after it comes out of the mouth of one or more of my siblings. It quickly draws my mind from other far away places and focuses it on the deep blue sky, the colorful fall trees, a little apple tree weighted down with fruit, or a cute, furry critter. Whether it's said with a deep, heartfelt sigh, or a light joyful skip and a hop, it always has the same effect: immediate gratitude and joy.
Gratitude for this lifestyle and the choices my parents have made and joy for the gift of my life and each gulp of air that fills my lungs...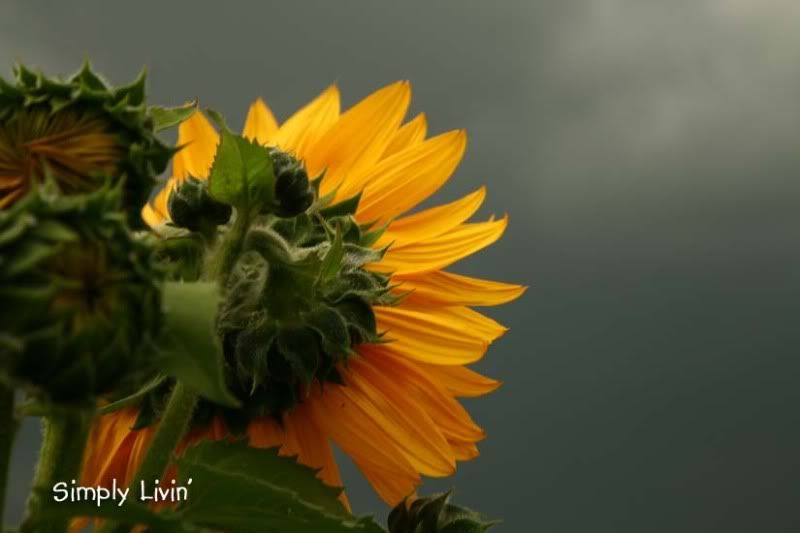 Maybe it's the season that draws forth these exclamations from the kids, when the weather is exhilarating and gorgeous, the harvest is coming in delicious and abundant and the work and interaction with each other, plentiful.
(Lizzy and Johnny wash and process rhubarb while Donna oversees.)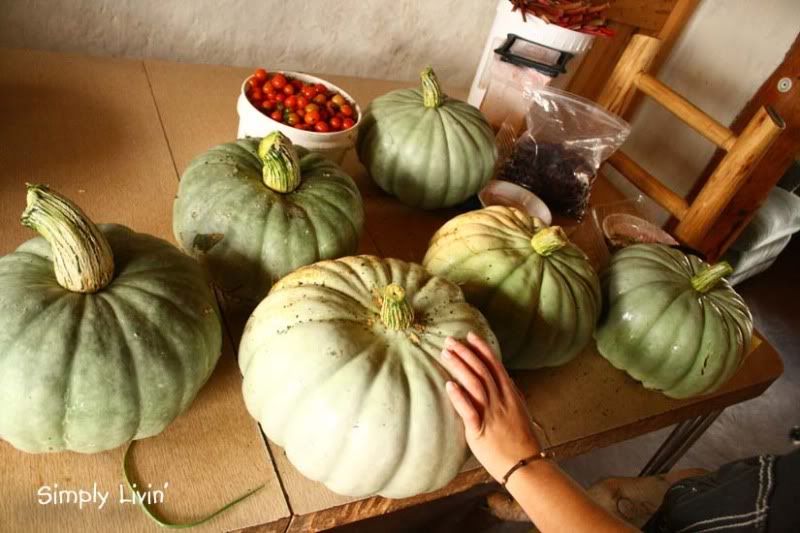 (Pumpkin harvest--with lots more besides!)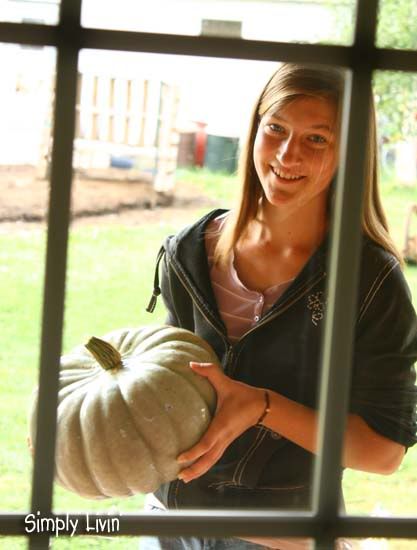 (Enjoyed our first pumpkin pies over the weekend. Uoober yummy!)
After three days of drizzly fall rain, the sun is hitting me full in the face this morning as I'm trying to type here. Sunday or not, the backed-up laundry from the week will no doubt be filling the lines by this afternoon.
For the upcoming week, we have lots of harvested garden area that needs to be tilled up and fertilized before the snow hits. We have lots more harvesting to finish up, to include our root vegetables, potatoes, carrots, lots of brassicas, and herbs and roots to be dried for winter teas. We need to plant the garlic, thin the strawberry rows and transplant them, and hopefully break some new sod for a potato patch for next year. I have to trim the hooves of our blind mare. We're hoping to secure a better home for her this winter, that's more conducive to her blindness. I also have three sheep
left to shear
, and I'm eager to get them done so they won't be chilly yet this fall. :)
For today, I'm planning on relaxing with my knitting and enjoying some of this sunshine. The kids are hoping to make
a little more
fresh apple juice this afternoon (it's too fun to be classified as work) and I'm sure a lengthy girls' walk will fulfill our day as well.
Hope you all enjoy a joyful, relaxing Sunday as well! :o)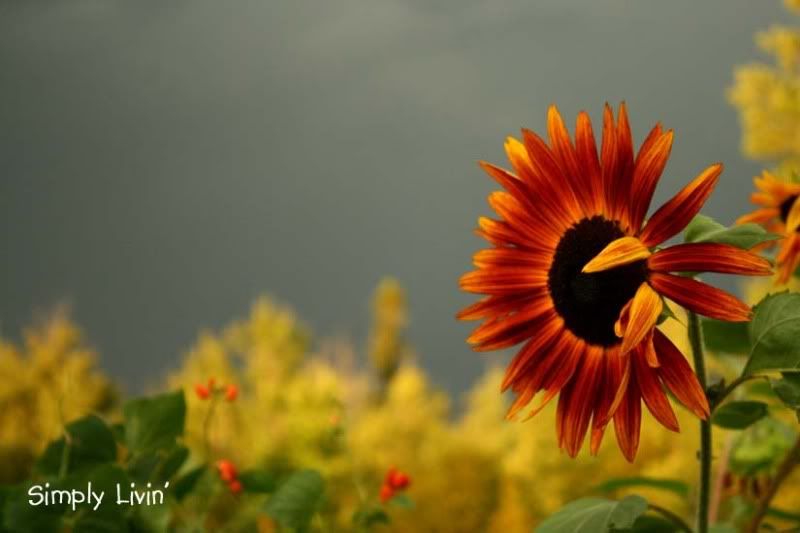 (A warm welcome to all my new readers from
Down To Earth
and many thanks to Rhonda for mentioning us! Also, a big thanks to all my helpful commenters on
the blogger experiment
. I didn't realize I had so many shy lurkers out there! You folks should comment more often--it's fun to hear from you and see who's all reading!)
Blessings!