Christmas is over, buts scents and flavors are continuing strong!


The girls have still been baking every day, sometimes twice a day...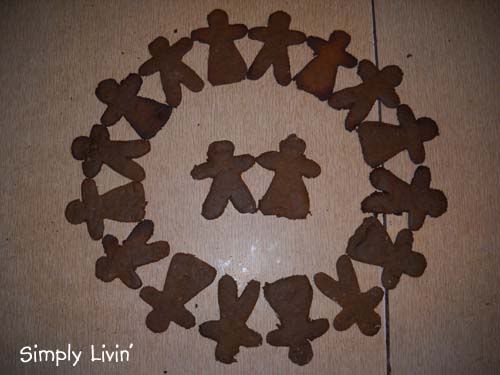 Holiday treats were difficult when we first started going natural and healthy in our eating, but over the years we developed our recipes and methods until most of our treats replicate ordinary cookies in every way, except that they are more satisfying (you can't eat more than a few in a row) and they are just tastefully sweetened (not crystallizing your mouth from sugar at every bite).




In fact, these have no sugar in them at all. The frosting is a honey-sweetened cream cheese/vanilla and or chocolate.



These chocolate frosted peanut butter cookies don't even have any wheat in them! The grains are all very rich in nutrients, yet the cookies are light, chewy and yummy!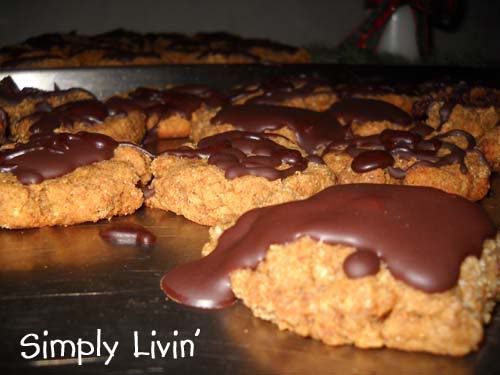 Decorations are dried fruit, fruit leather, carob chips and strawberry jelly.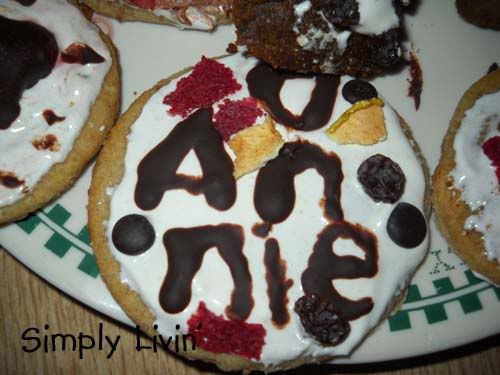 After two failed attempts, the girls are still trying to get a natural ginger bread house to work, as they had a few years ago. Pieces set aside for its construction today...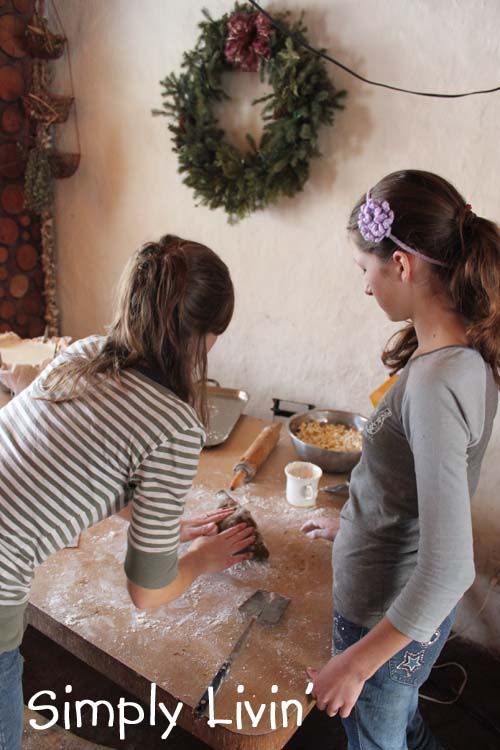 Yesterday, Donna and Theresa made popcorn balls together. :-)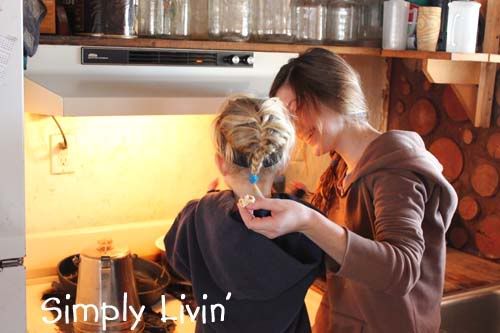 So, really, a few of these healthy cookies and a glass of milk could be a complete meal... not that I've ever done that. ;)
Anyone interested any of the girl's recipes, just ask and I'll get them on here to share. :)

Happy New Year!