So, after spending some time today photographing and listing the kid's new dollhouse, I decided I just had to share all the extra pictures (that wouldn't fit on the listings) with you folks. Sort of a brag moment I guess, but since I had nothing to do with this custom order, except talk to the customer and encourage the artists, I think perhaps it would be more accurately described as a 'proud big sister' moment...
Check out this new darling, natural, kids' play set!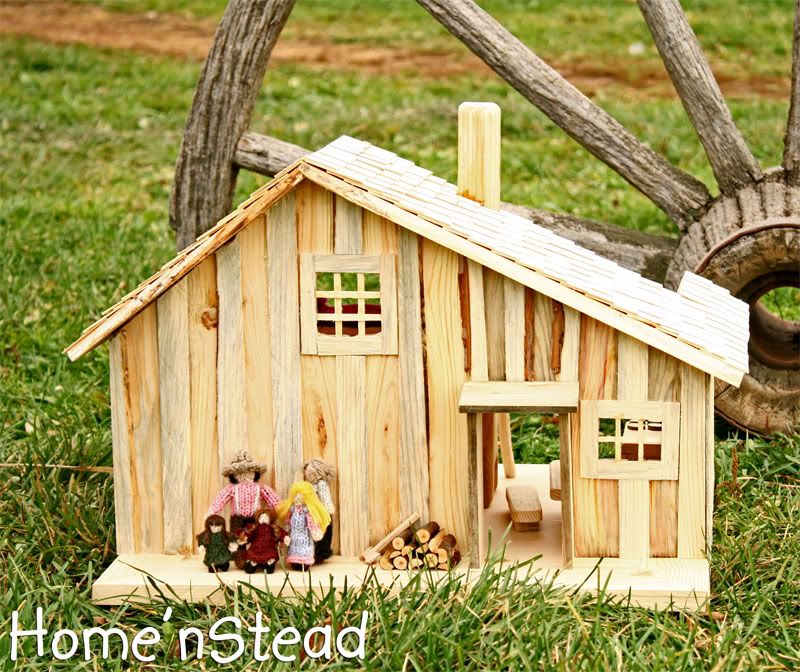 Isn't it beautiful?? I'm SO happy with the way it turned out and proud of the kids who built it! :)
Click HERE to go to our shop listing for it.
Stephen (18) made the dollhouse to look like the Ingalls cabin in the TV show.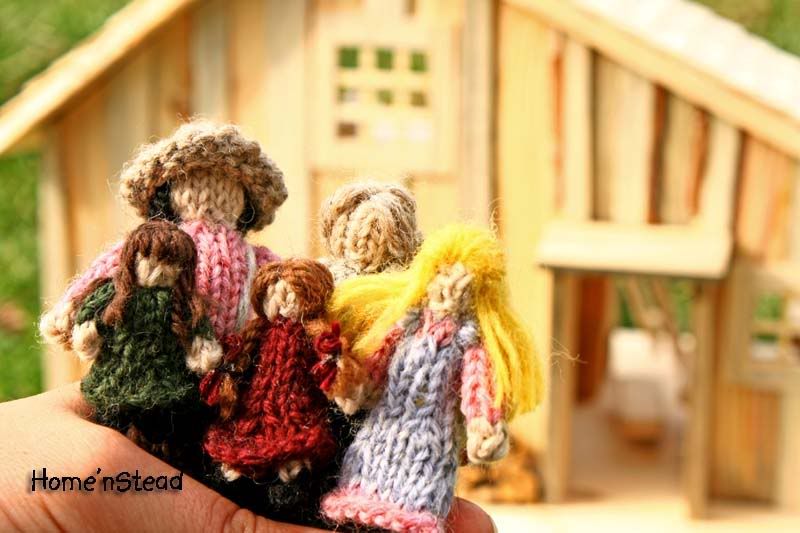 Theresa (16) knit the family people to replicate the actors/actresses in the show (down to the correct hair styles and colored outfits!).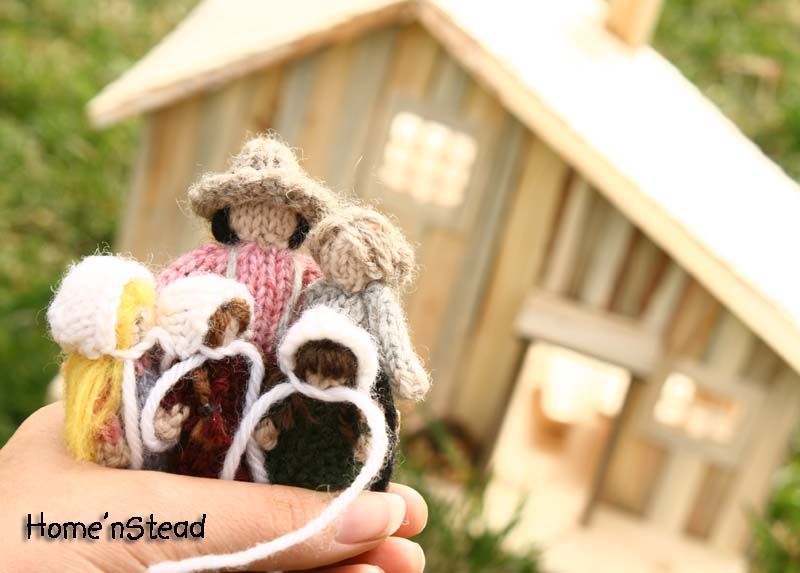 Complete with removable bonnets for the girls.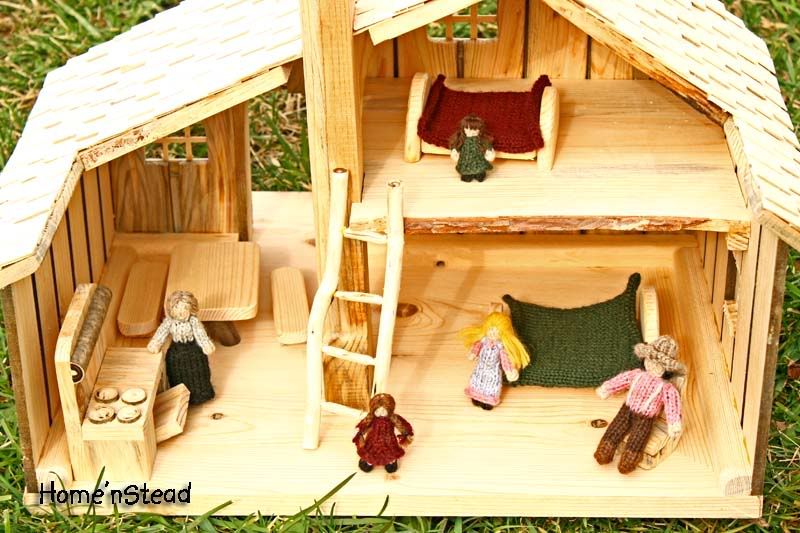 And Michael (14) made most of the furniture by himself.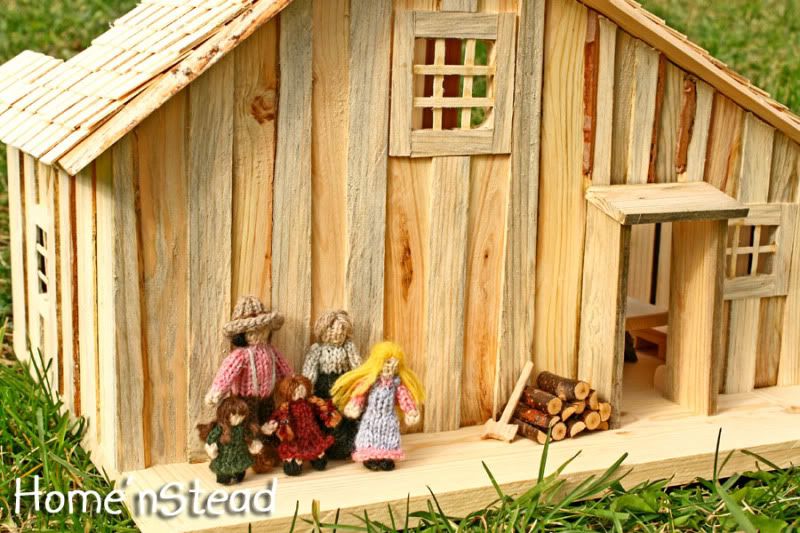 Those are three very talented young artisan siblings of mine!




I love how it's a family effort to turn out one of these, what are sure to be, heirloom sets!



This one was a custom order and is already sold, but everybody is quite eager to make another, few, hopefully!



I really enjoy setting up all the people and furniture for the photo shoots. Everything is real, natural wood and wool--feels so good in your hands!



The kids seem so happy and proud when they're creating and being productive with their hands...



and the younger kids are so unhappy when I have to ship away these stellar toys! :(

Oh well... at least Christmas is coming! As though I have to keep reminding them of that! ;)
Meanwhile, our back pasture has been continuing to receive some good waterings followed by showy color displays falling down from the sky and landing in the heart of the pasture.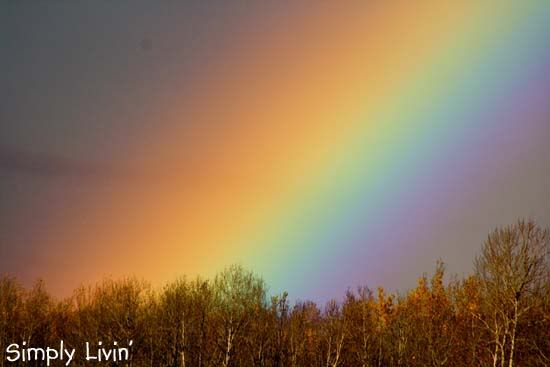 Mmm, such a relaxing view to catch out the back door...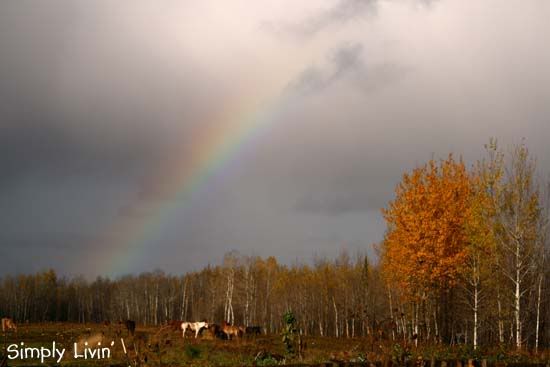 That's all for now! Check back later for Annie's Tasty Tues! (May have to be another Tasty Wed. if the video doesn't upload fast enough for a Tue... :)
God's blessings friend!
The proud big sister, :)