One of our more recent family traditions around Christmas is to make an ornament from our previous year's tree. Of course, this is only possible if you use real Christmas trees every year. :) Which we do. We've only been doing this for a few years, but already I love seeing a previous year's tree hanging on the branch of a current year's tree. (And no, we don't have our tree up yet!)
So, today, Andrew cut up the trunk from our 2009 tree (yeah, we're behind!) and the kids and I decorated them. There were enough pretty pieces that we decided to all make our own. You can see all the pretty shapes Andrew cut for us. We also printed and drew a few simple patterns and got our carbon tracing paper and cute smiles ready!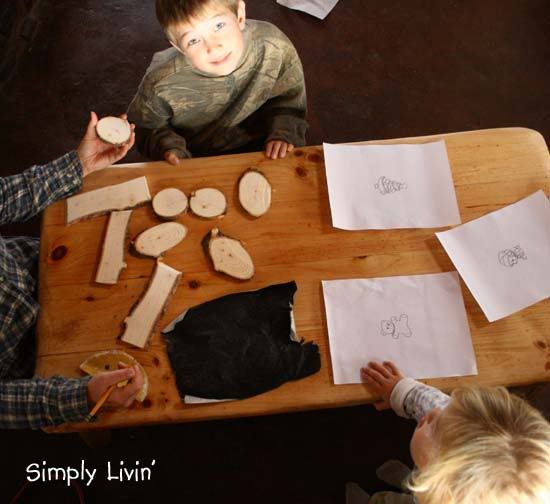 Feeling through the paper, I had to guesstimate as I centered up my images on the wood rounds.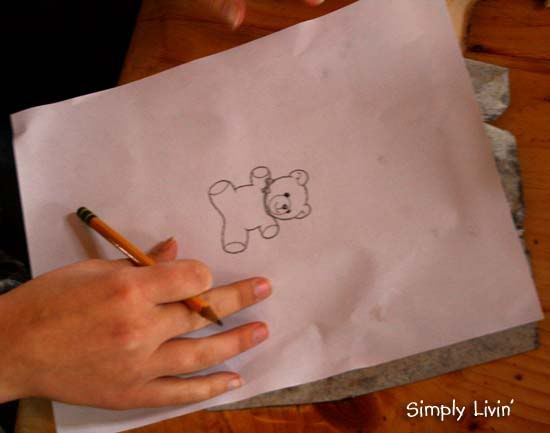 The carbon paper works very nicely if you draw on the lines hard enough.



If you don't, you have to go over the lines again with a pencil.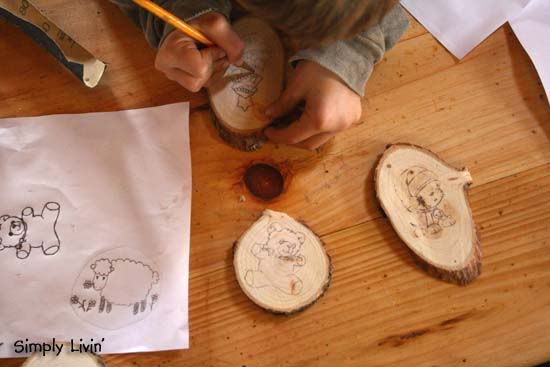 Then, we wood burned (with our new cool wood burner) on the lines.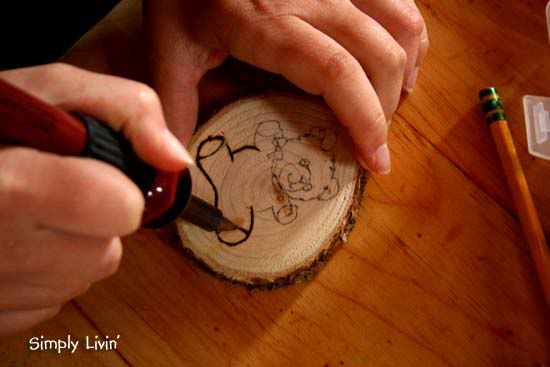 I messed up on mine a little, but Michael did really good on his little Christmas puppy!



Johnny did his own, I did Donna's and mine.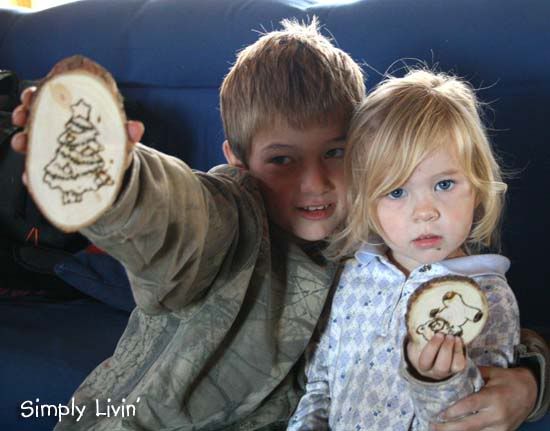 Then we hemp oiled them. (This is my original artwork - ha!)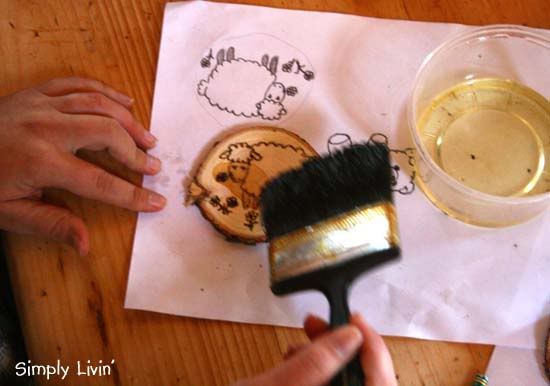 The first part Donna could do by herself!



A small drilled hole and some ribbon and bells later...



Ta da!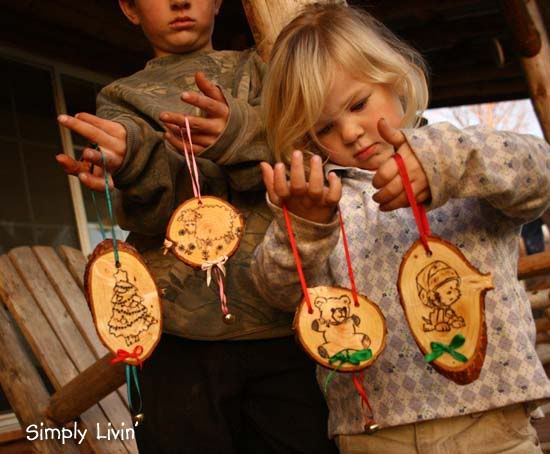 Our names and the year on the back and we have a little something to remember last year's tree by.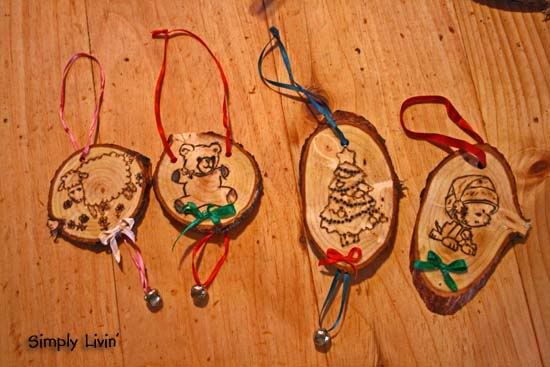 Are you doing anything for the handmade holidays? I'd love to hear about/see it!