Written and Photographed by Stephen Lund.
Once upon a time there was a young pony. He loved to run and play in the snow.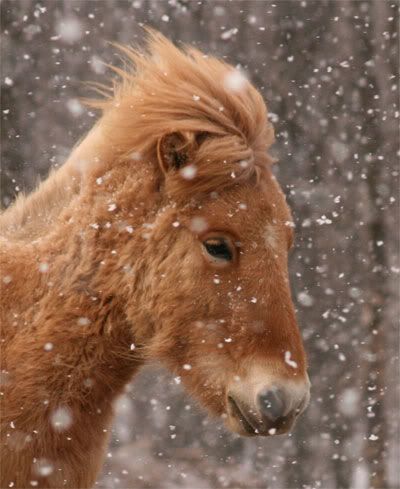 But none of the other horses wanted to play with him. This made him sad.
He tried to play with the mares.
But they just kicked him.

Then he tried to play with the ponies.

But they flattened him with a judo kick.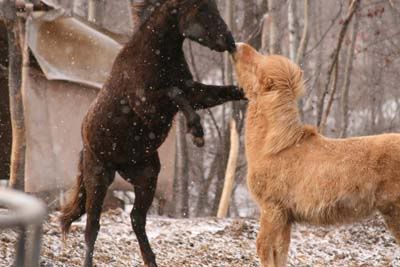 So finally the pony goes to Mom and says "Mommy nobody wants to play with me!"
and Mom says, "Don't worry, I will play with you."
And she did!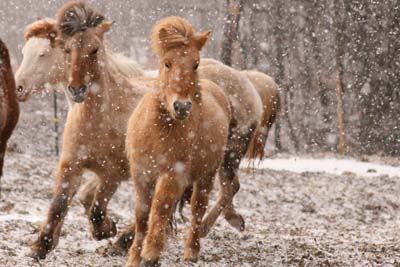 The End.
Wow, I'm good! I should write baby stories for a living ;).