We had a visitor to our farm the other morning. Johnny was down the hallway preparing the chicken's breakfast, as is his normal morning chore, when he suddenly started sputtering off a bunch of excited gibberish. We deciphered that we were to look outside in the big tree across the road. There we glimpsed this majestic creature: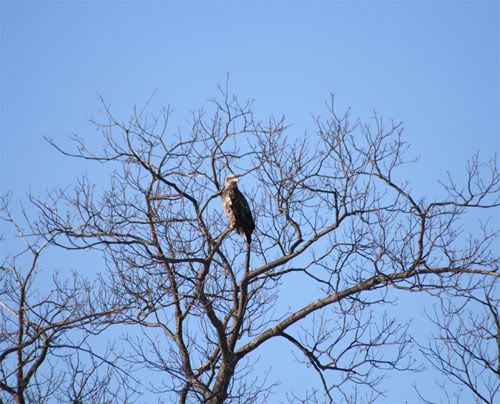 Minutes later, Stephen came running in with his morning pail of milk, still frothy from the speed with which he'd finished extracting it, and, without pause, he jumped out of his boots and ran for his camera. Thanks to his rush, we got some cool up-close pictures. Look at his eye!
Just a minute after Stephen got back outside, our visitor must have recognized the impact his presence was having on the otherwise quiet homestead so he lifted his wings and leapt from his perch, impressing us all with a quick downward swoop before taking his leave.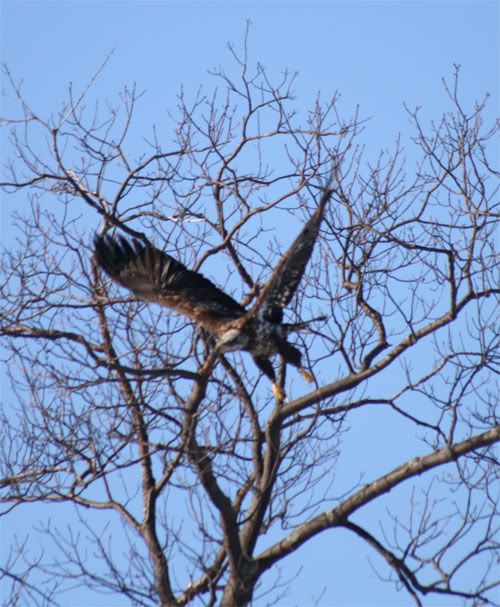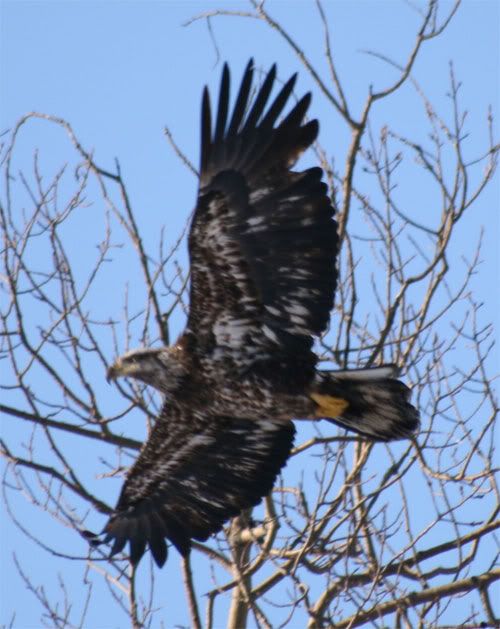 His speckling is probably because he's not full grown, but still, look at that wing span!
Later, we looked him up confirming that he was a young eagle. With her nose buried in our very worn American Wildlife book, Annie muttered, "Hey Dad, did you know that a full grown eagle is taller than Donna in height? That's huge!" Before he could respond, Donna, coming down the stairs, piped up, "Na uh! Donna is nice!"
:)