Just popping on to share some recent crafts. The recipients received them already, so it's safe to share now: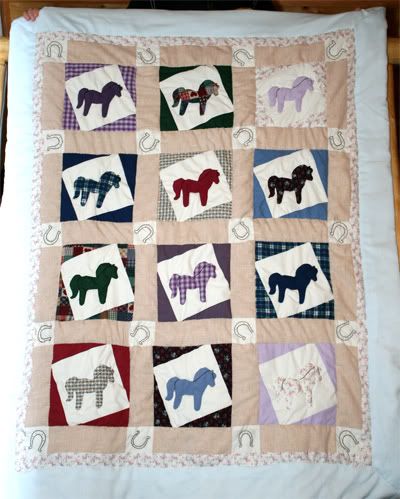 The girls and I made this baby quilt for my cowgirl friend and new husband as they await the arrival of their first blessing.
It was so much fun to hang out and stitch something so little and cute with a beautiful purpose already in mind for it!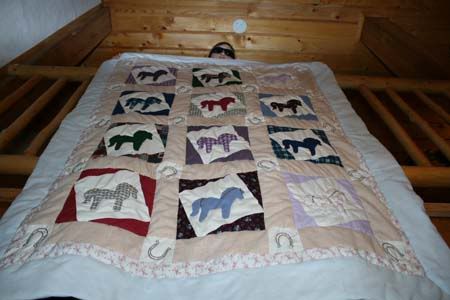 We enjoyed watching The Man from Snowy River on our laptop while stitching. At one point Dad stuck his head in the bedroom and commented that we looked like a regular old fashioned quilting bee.. except of course, for the movie playing, to which Annie piped up with a cute little whine and said, "yea, but Dad, back then they had real cowboys to look at!" HaHa!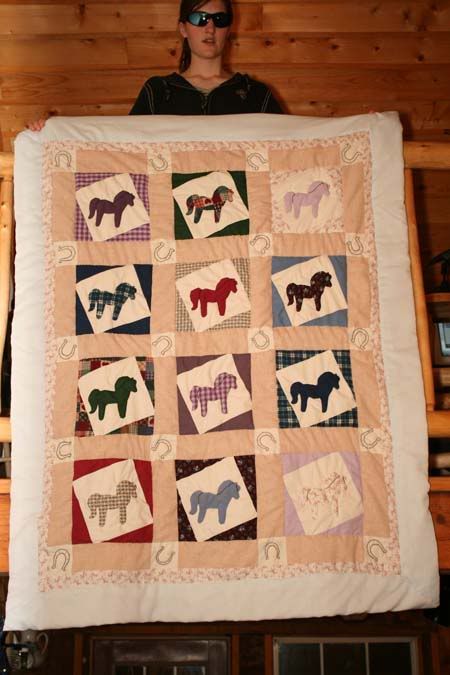 (Yea, I don't know what the deal was with Theresa that evening...)
Speaking of Theresa, she's been honing up her sketching skills, trying to work up the courage to offer her talent for sale.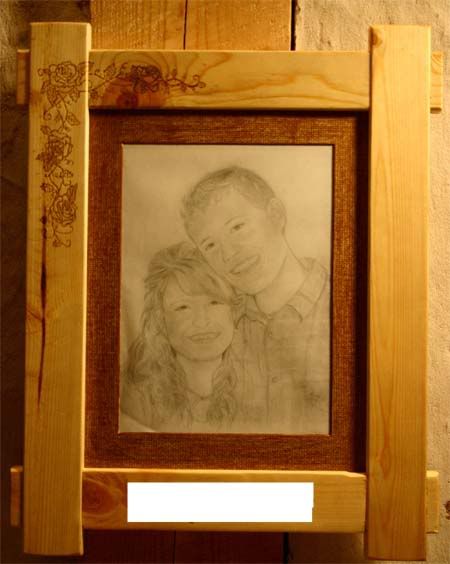 In her practice, she sketched the newlywed couple. It turned out so lovely, we decided to frame it and send it along with the quilt. Andrew made the frame and Theresa wood burned their names (whited out) and the roses in the corner.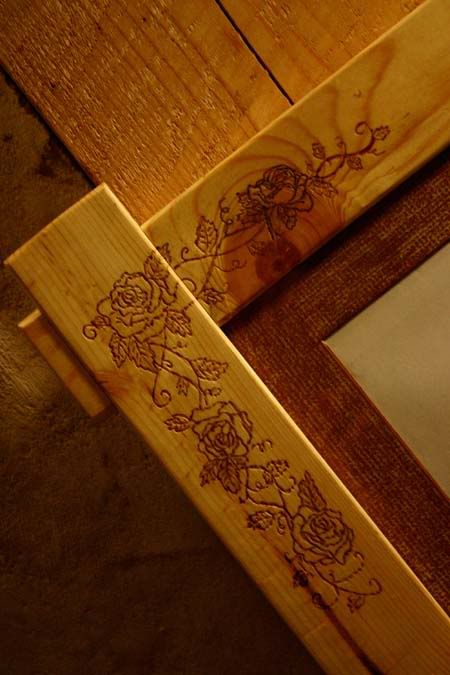 Pretty huh? :)