[Edited to add a few more recent pictures]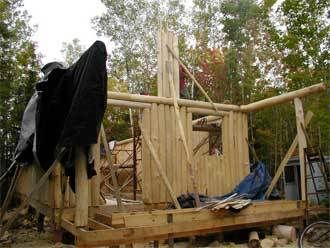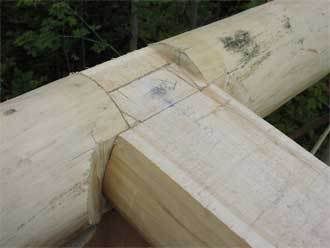 Hi, come on in and take a look at our progress!
Don't stand in that doorway forever, come on in!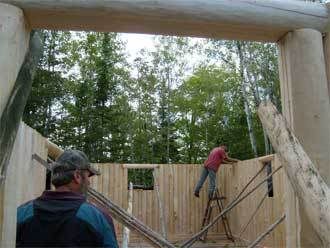 Watch your step! There's no floor yet.
And please ignore the ugly braces... those are only temporary.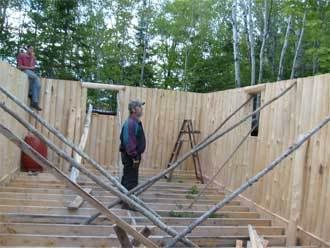 The builder sitting on his creation and Daddy's little man in the windowsill.
Let's hand the camera to Andrew and check out the view from up there!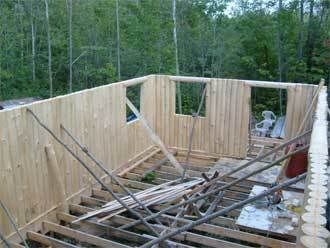 The latest is the top plate beam that the rafters will rest on.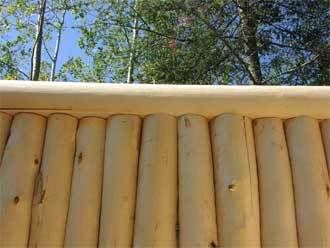 A corner (the little log end poking up isn't part of anything, it's just a scrap that got in the picture).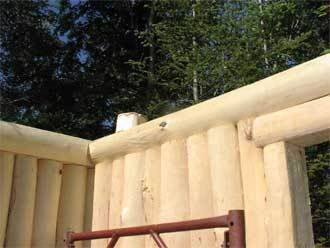 A close up of Andrew's top plate corner joint.
I hope you liked your visit. Come again soon!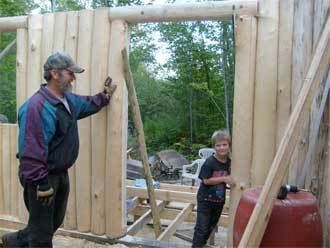 Goodbye!!