I love my window! No where else can I look out and see most of the farm in one glance. I feel a burst of pride and happiness as I take in the animal pens, the woods, the volleyball net and the gardens in one swipe. I pinch myself to make sure that I'm not imagining it and it is, in fact, my home(stead). Here's a glance out my window in the spring: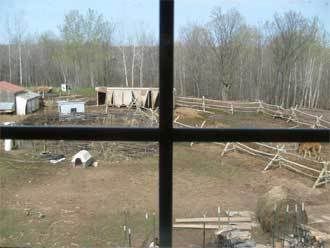 (Note: Andrew milking by the wood line:)
After a rainstorm: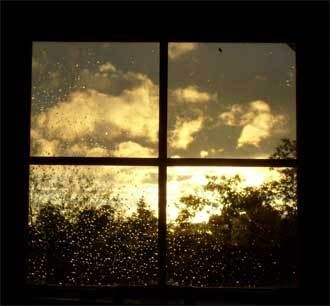 With the recent project of putting up the shakes on the gable ends, Dad and Andrew got a glance through our window, opposite of what I usually get to see.
A typical, messy, girly, loft bedroom, house to 3 teenagers and 'the little sister' :-)
This is where we chat about our deep and usually useless topics. (Ugly 'curtain', new one in the works
).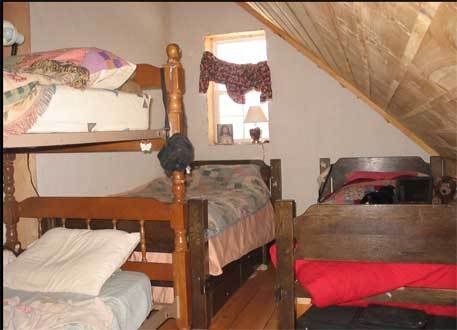 Usually, we will just finish relating our silly stories, only to look over and see 'the little sister' in the corner with her doll houses and we realize by her look that she's overheard our whole conversation: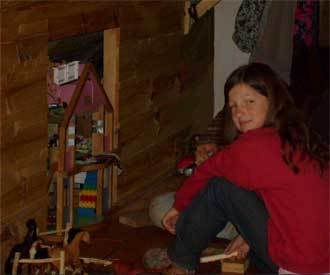 Looking out my window at the horses and the garden on an ordinary summer day.
The horse pen at dusk, out my window: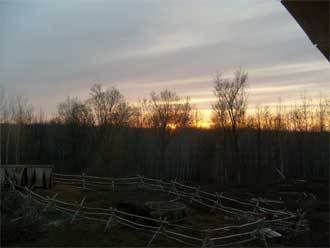 Out my window: Ahh, time for bed!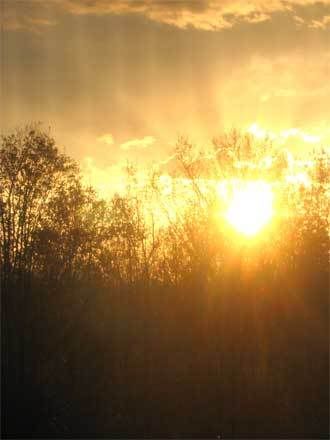 My window--my little niche in the world: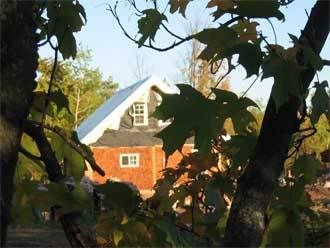 Oh, and this was last year before the shakes were in place (obviously).