Strange, I know, but popcorn, apples and tomatoes were our Sunday evening, 'round the campfire snack... Popcorn because we made it on the fire, apples because we just picked a bunch, and tomatoes because we have a lot right now and everybody's been into eating them straight off the vine--fresh and yummy!
So, Sunday night the younger kids and I built a campfire in the back yard. I did it in the name of new experiences for Donna and Johnny.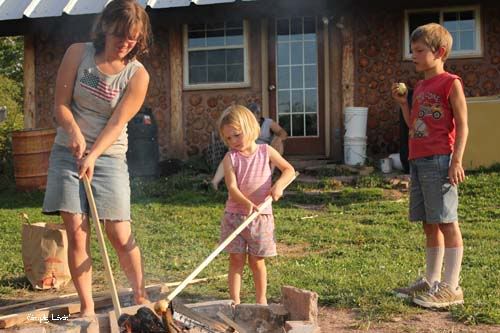 We had fun experimenting with making popcorn over the fire... Johnny went crazy when we started hearing lots of popping from inside our pot! ;-)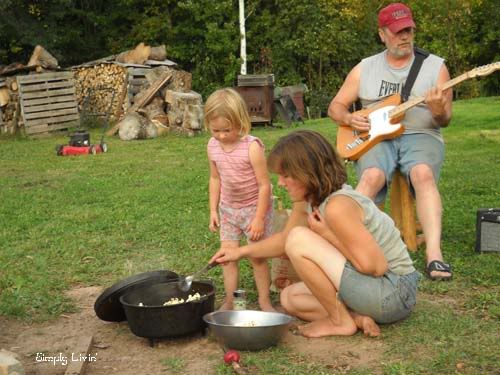 Mike making a second batch.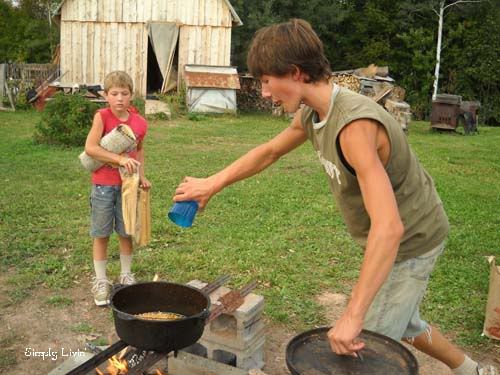 Family...

Music, singing and barking...

Dad doing his 'rockstar' pose. ;)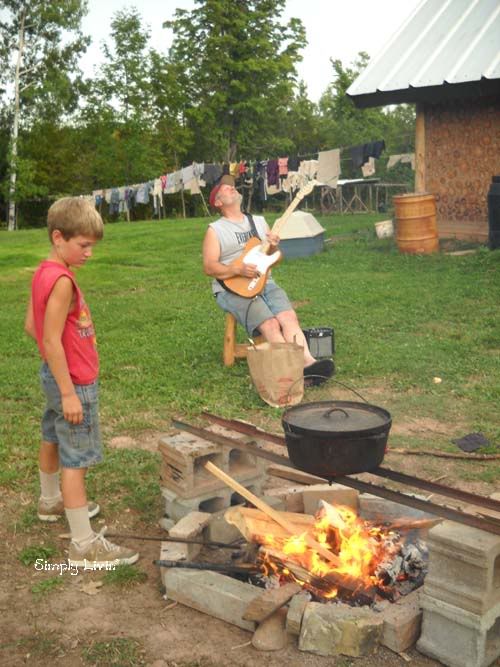 Johnny dancing with fire on a stick (strange, I know... must have been the tomatoes/apples/popcorn combination)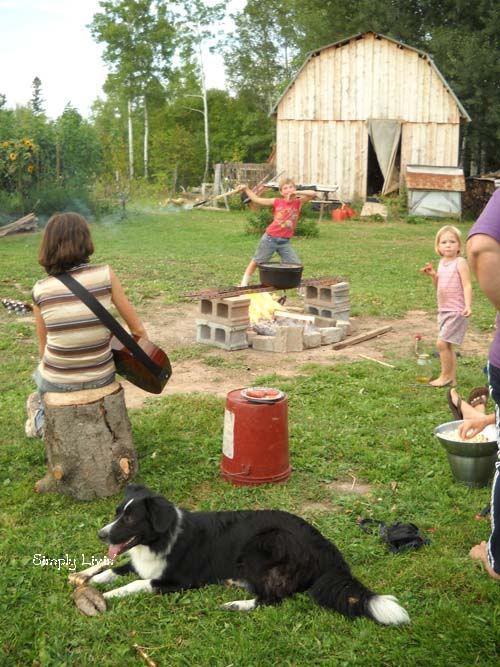 Dad and boys playing football.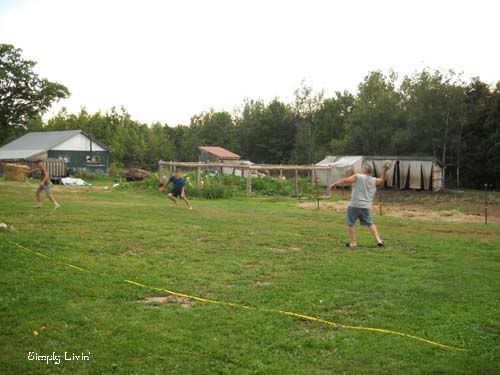 Dusk grows and everyone draws in close.

Sparks and embers, stars and stories...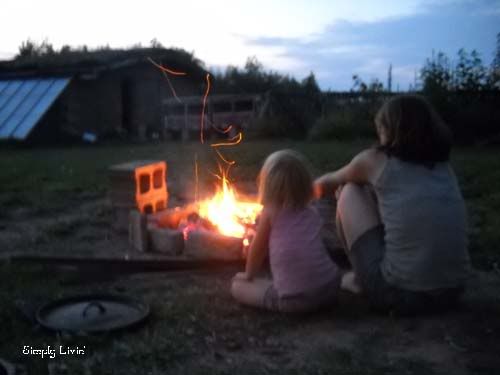 A lovely night, left me feeling warm and cozy inside...