Here are some pictures from Annie and Andrew's adventure down south. It was a really wonderful experience for them and good for us back home as well, discovering that we can still run, more or less smoothly, on two less wheels. They are equally glad for the experience and glad to be home, so it was the perfect length of stay. They enjoyed participating in some natural building projects, as well as discovering those less known facts about southern living. Some were fascinating, some were creepy and most made Annie and Andrew grateful for their U.P. home! Call them warm blooded, northern chickens, if you must. ;)
Guys talking in building language...
Sifting clay for cob... Southern clay is gray, as opposed to our red. Interesting!

Possum stuck in the soaking clay the next morning... Annie rescued it. ;)

Stray hound dog with pups quickly became Annie's friends. ;)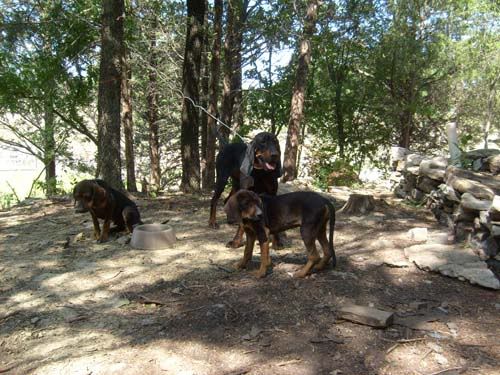 This one she named Annabelle.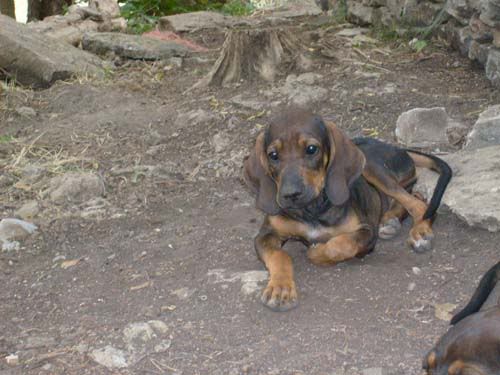 More southern facts nobody warned them about--tarantulas!!! ;) lol!

The outdoor mock-up for the rocket stove.

Rebuilding it indoors.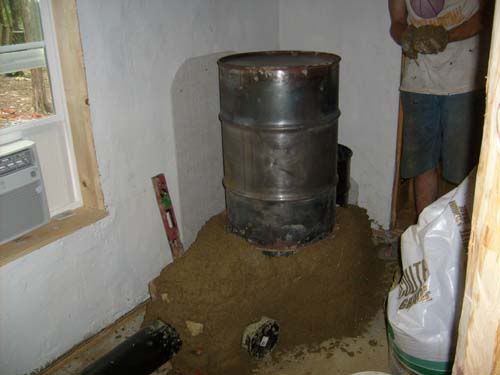 Some of Annie's cooking. She went primarily to cook for the work crew.

Foundation laying with the abundant flat rocks.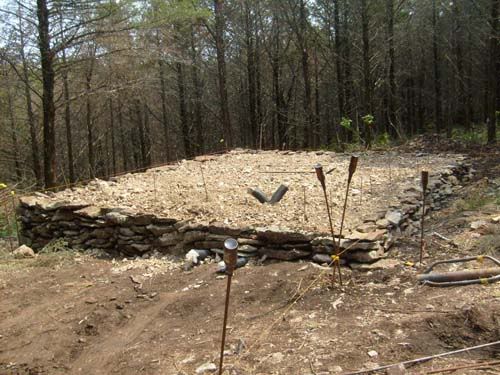 Laying strawbale walls.

Window and door frames.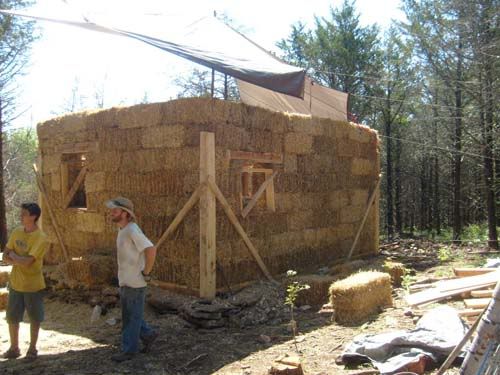 Course, it wasn't all work--lots of fun to be had in the evenings as well!

Good food and friends! :)

Flying was another cool experience for those who have never seen the topsides of clouds...

So ends a fun adventure.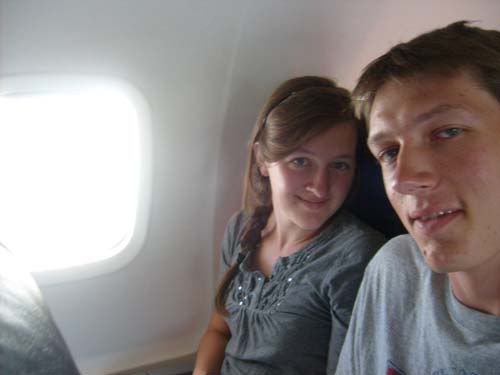 They returned in the midst of the busy harvest season, happy for the experience, yet all the more grateful for our cool temps, small harmless insects and awesome, big, refreshing swimmin' hole! ;)