Hey All!
We had a warm weekend, and knowing it could well be our last of the summer, we made it a pretty fun one! Took lots of pics and videos, but yesterday was spent catching up on the shops so I didn't get a chance to post em until now...
Saturday ended with a swim, then Sunday morning we had
our Busking Barn performance
at the Porcupine Mountain Music Festival. After that we went down to the beach and met the girls there, who chose to ride their horses down because...
...there's nothing quite so fun as having a horse in water!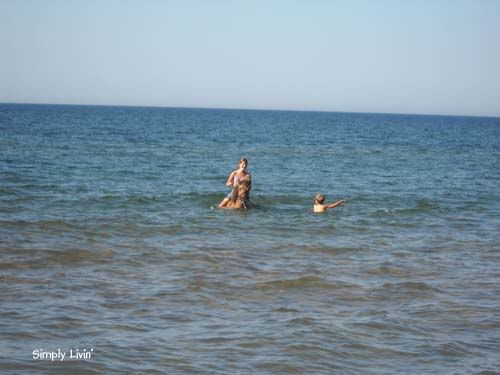 Everybody got rides.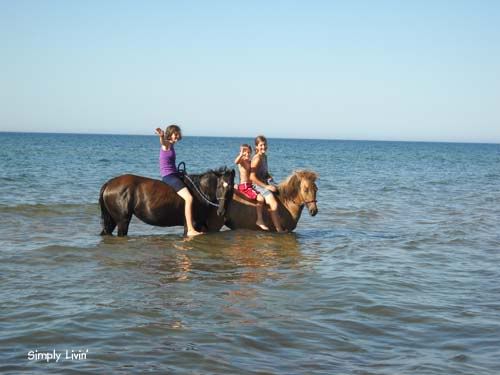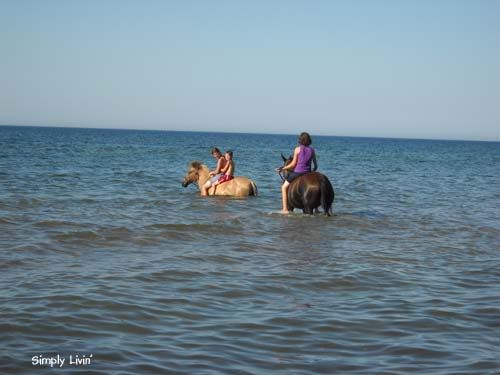 Swim! Swim for your life!! ;)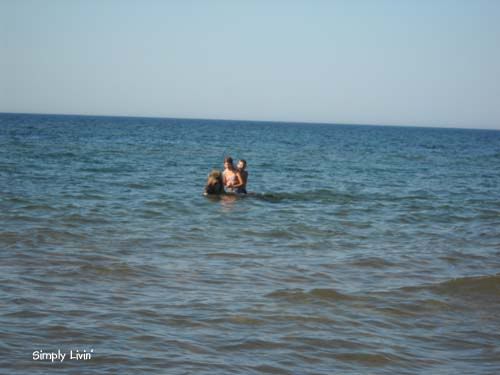 Splash those sisters! How dare they choose to stay dry in a lake?

Sunbathing while Johnny prepares for something epic...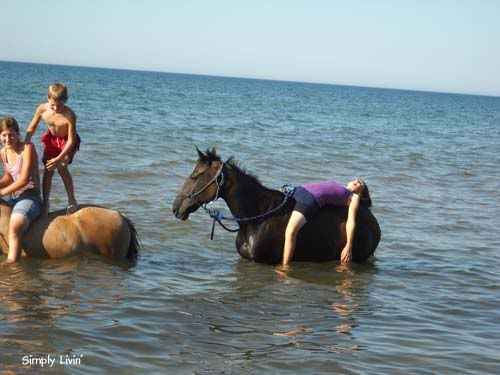 Didn't catch it Johnny, but Starlight didn't think it was too epic...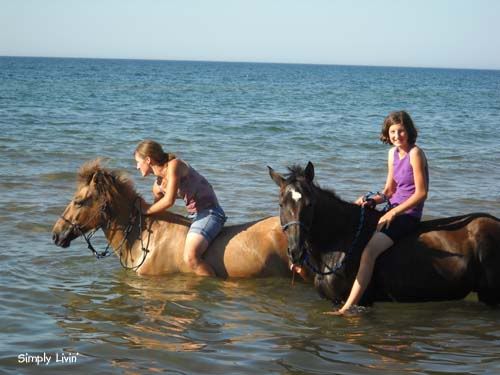 Mikey takes a shot at this whole horse diving business...

Ooo, I'll bet that one was more along the lines of a belly flop...

Theresa's gonna try it. Everybody wait! Just hold on and wait for---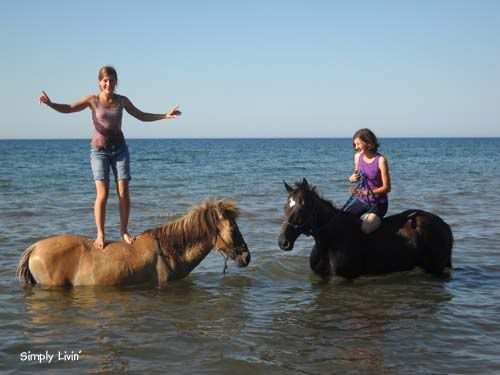 Oh ... never mind.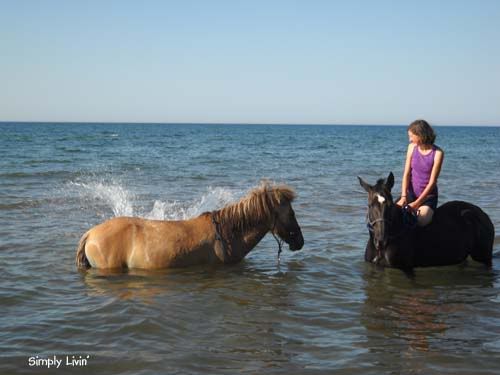 Lizzy goes for it...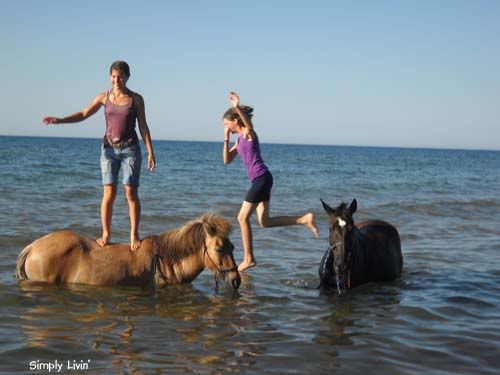 A bit of horse lovin'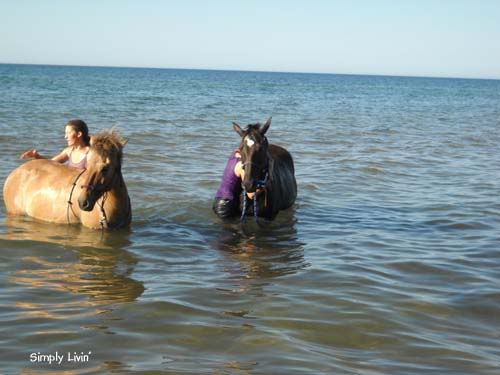 Theresa take two... everybody wait!

Cannon baaalllll! Haha, I love this picture! ;)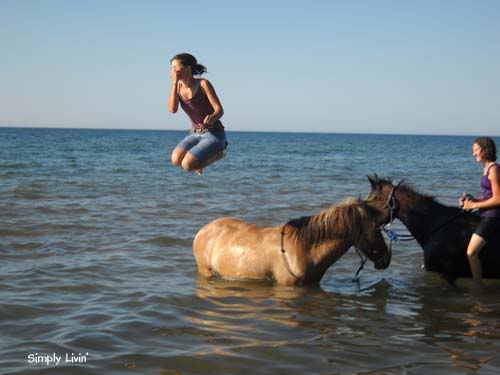 Off the back end...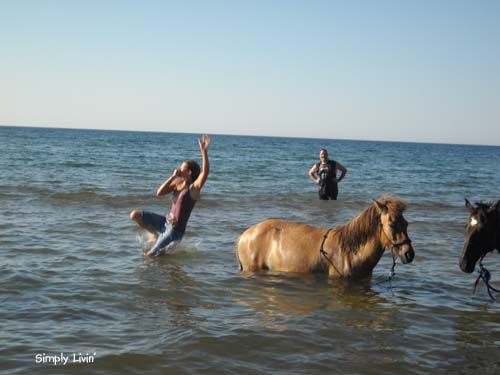 Lena doesn't seem to mind it'all.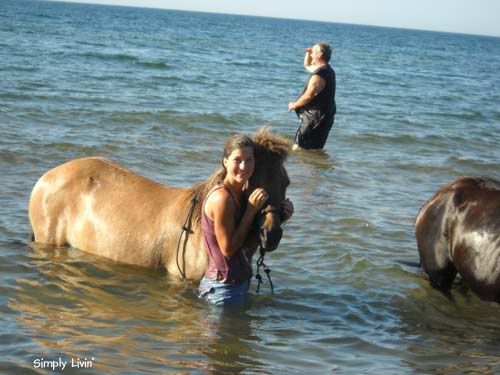 In fact, Theresa said she seemed to fall asleep to the rhythm of the waves at one point while the kids were still climbing all over and jumpin' off her backside..

Lizzy is doing SO well with Starlight... they seem like a match made in heaven!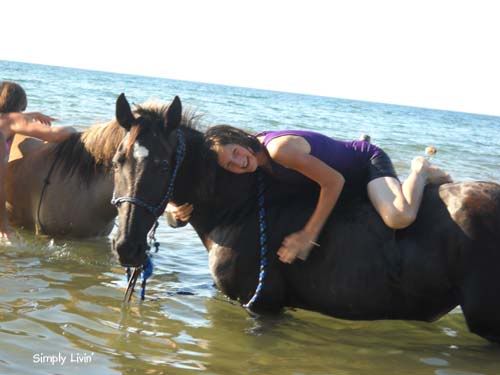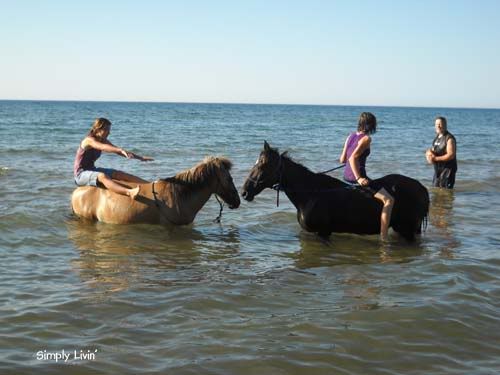 Together now!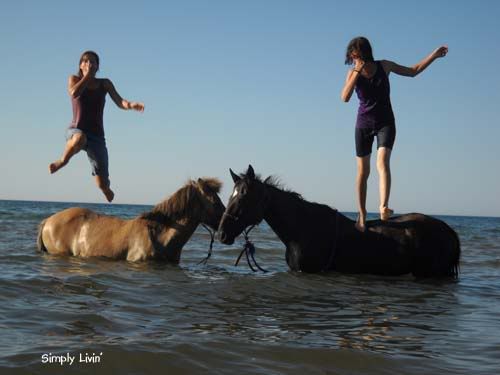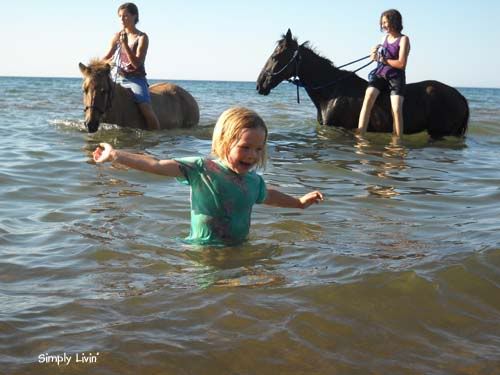 With Daddy...

With Mary...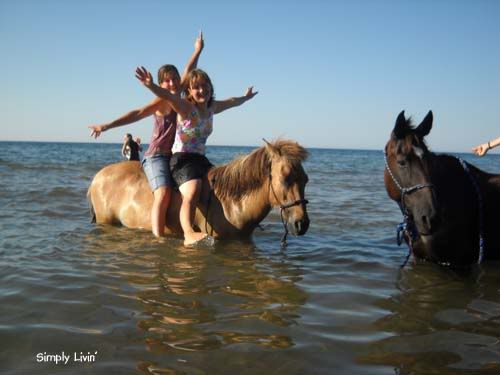 With sisters...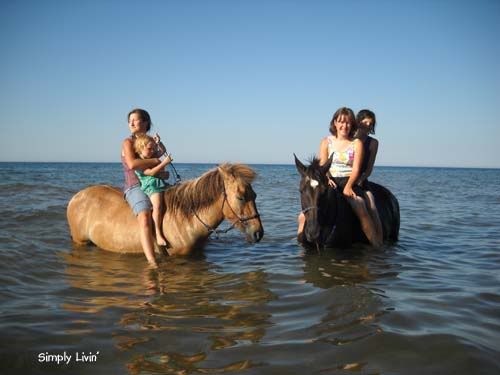 With Donna...

Cantering down the beach...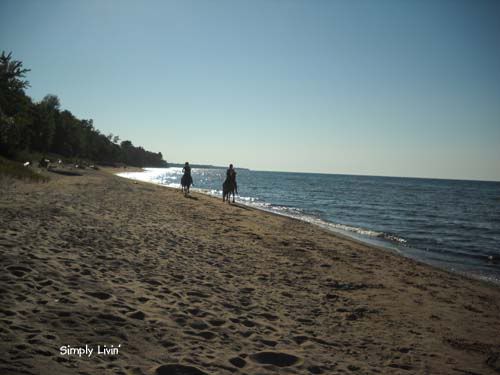 A very fun day had by all... hopefully we still have a few of these kinds of days left before fall sets in!