Wow... I think that title says it all, don't it? Anyway, here's a whooooole bunch of pictures to update on what we've been doing around here...

Cukes into pickles. We're getting about 5 gallons a day... that's a lot of pickling!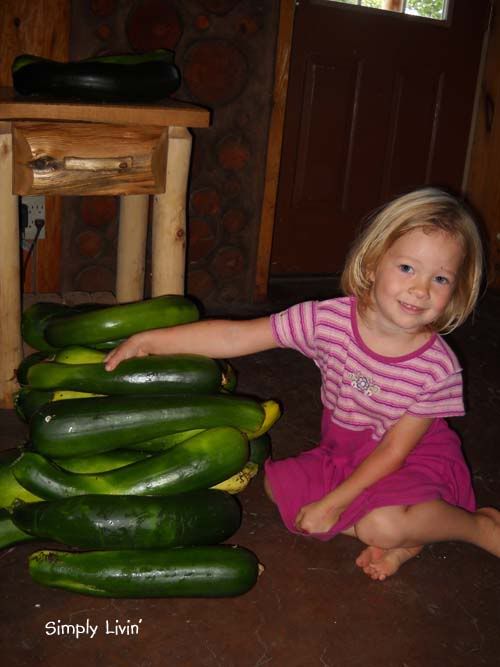 Donna helps Theresa harvest... of course our zucchini is amazing, as always... Chocolate zucchini cake on the menu!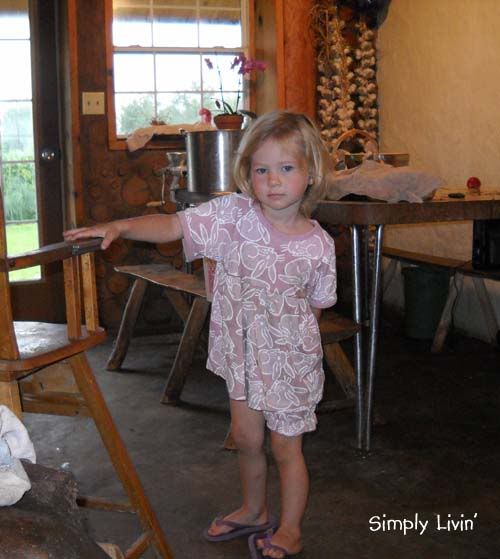 She's getting to be such a big girl!

Rainy morning... cards and guitar plucking to the rhythm of the rain on the roof...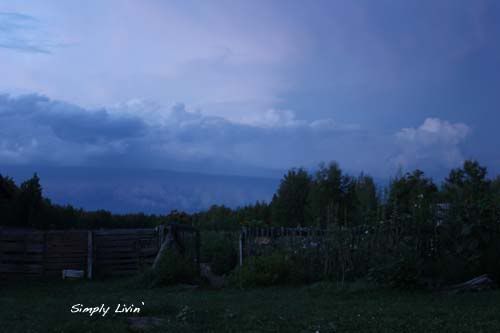 Storm coming in one evening...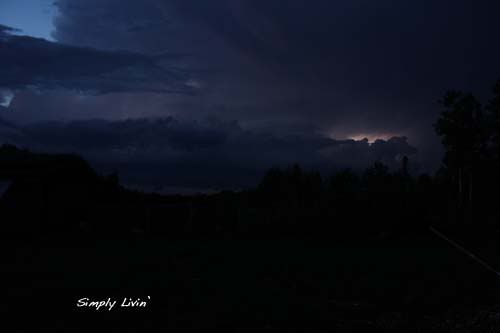 Lightening...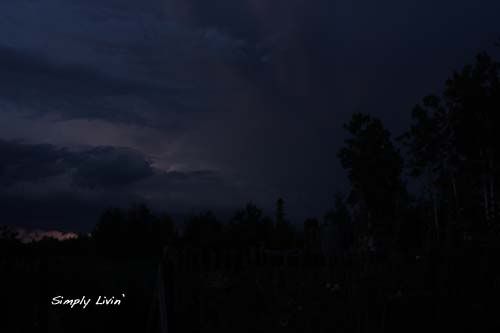 This sky was incredible... we just sat in the yard and watch as it rolled in over the pasture with all it's distant booming and flashing...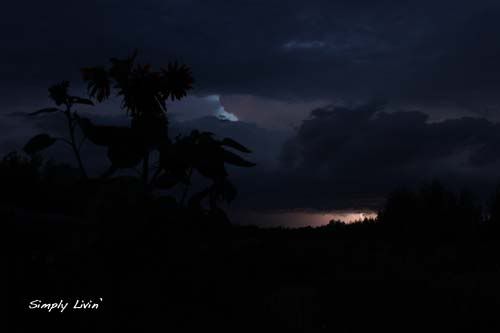 We've been enjoying a lot of these evening storms... I guess you might call them the fall rains, but I hate to admit it might be those already...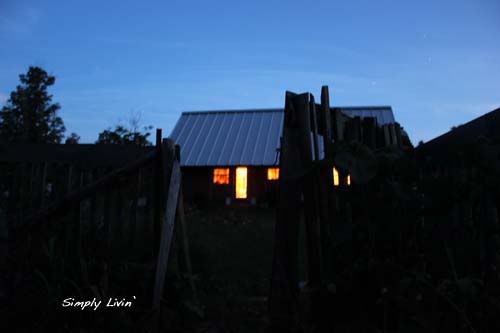 A cozy home to retreat into when the rain starts splattering around you...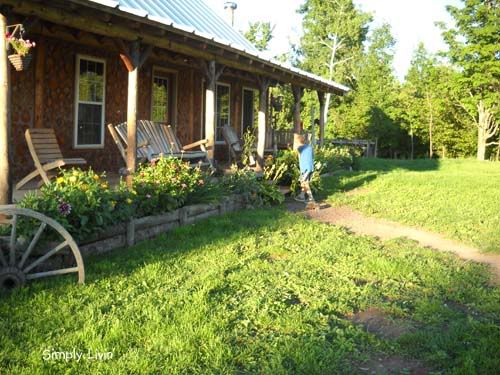 Then, morning comes and the gardens and flowers are all vibrant; perky and happy!

Lots and lots of flower pictures...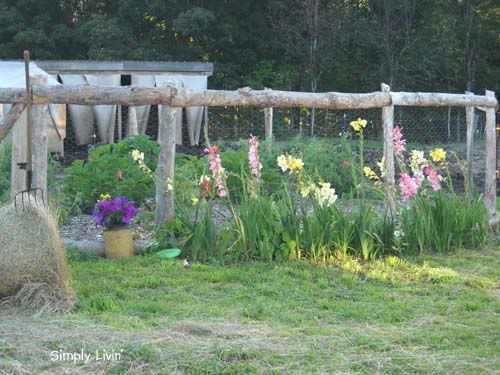 Kids have been practicing flower photography...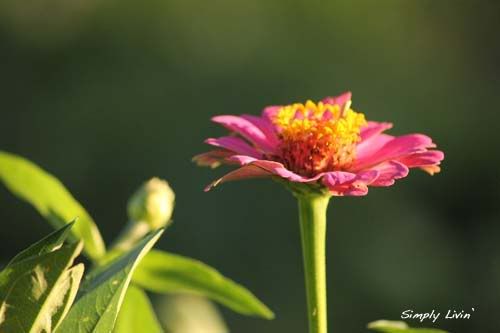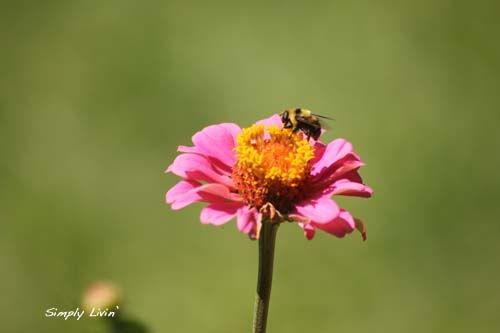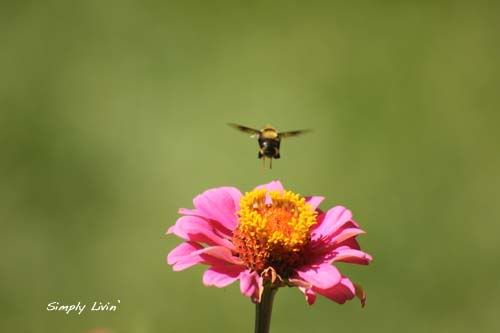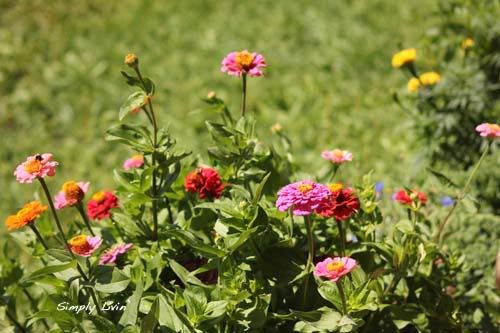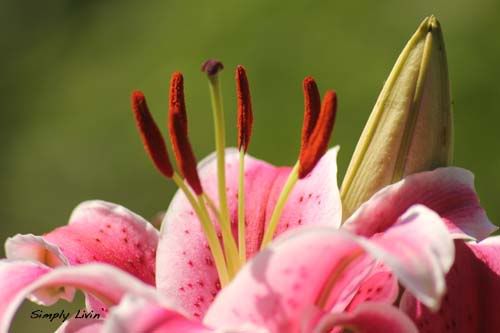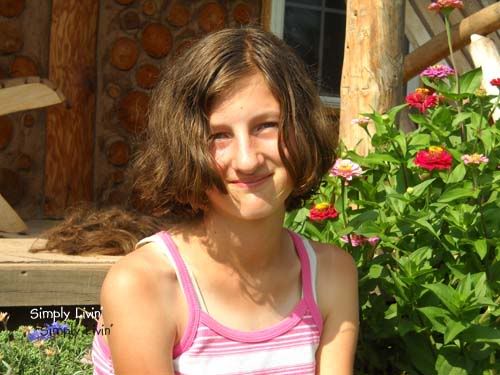 My hair cut started a bit of a trend around here...
Cindy, Annie's black cat, gave birth to this little black blob.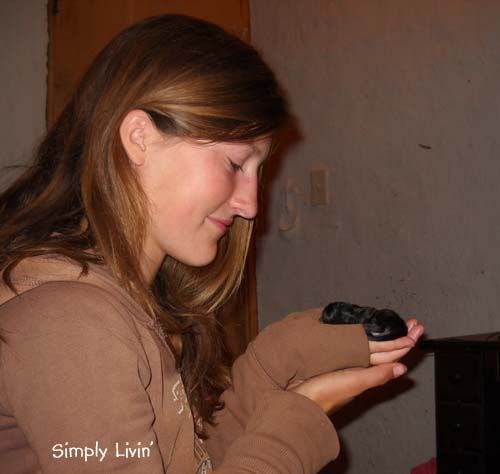 Annie's other kittens are getting big...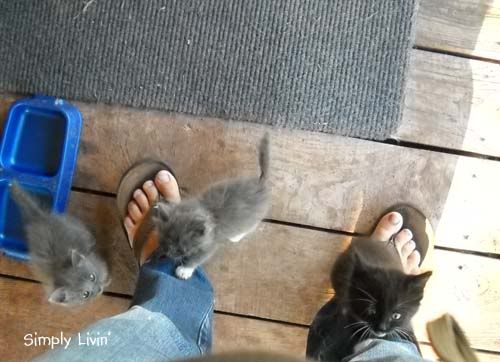 You walk out on the porch and get swarmed by these creatures...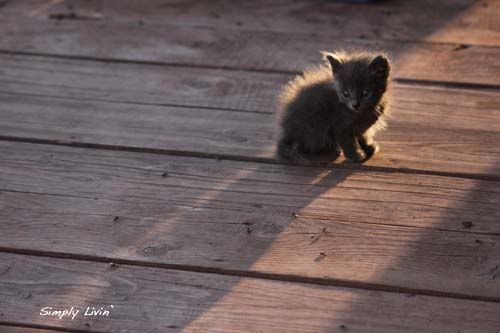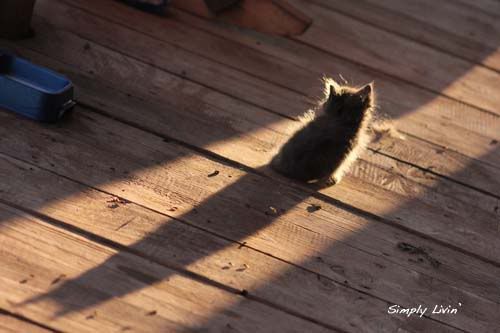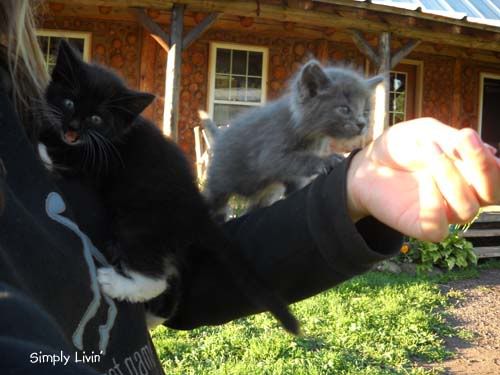 Pick em up and you're even more attacked! :)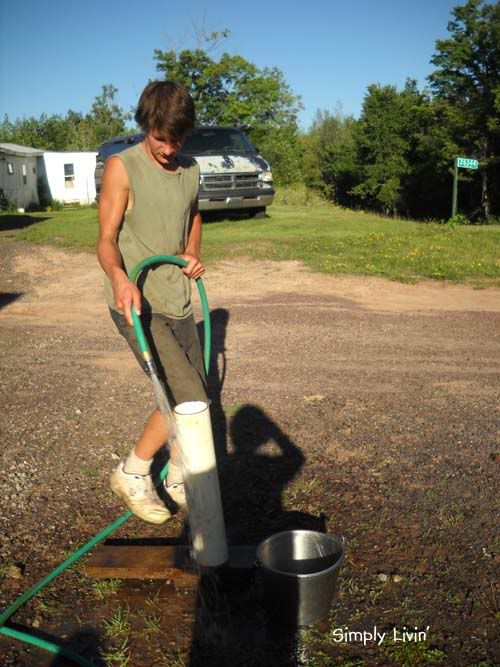 Last night, after a long day of work, the boys pulled out our apple juicer washing machine and scrubbed it out.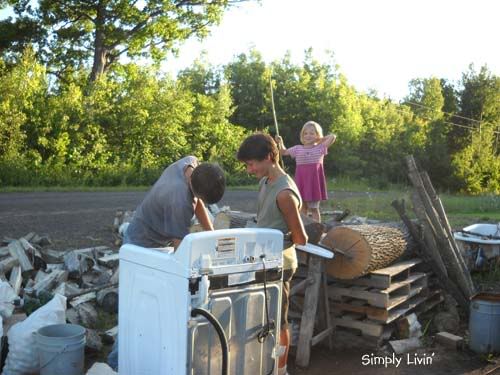 And proceeded to make a few gallons of juice from windfall apples they gathered. Mmm, the first sips of fall! Nothing compares...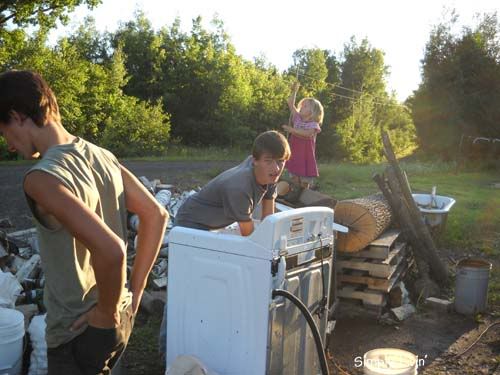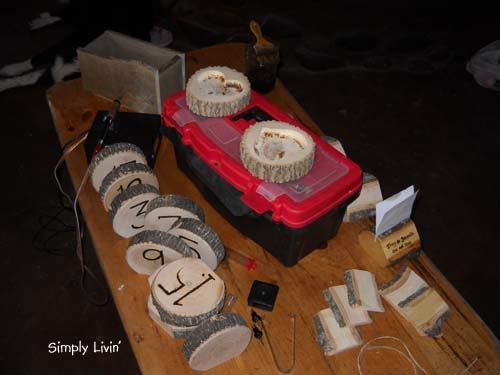 My job... Stuff to wood burn, oil, paint, sand... I've been doing this a few hours a day lately. Not complaining though--it's pretty enjoyable handiwork...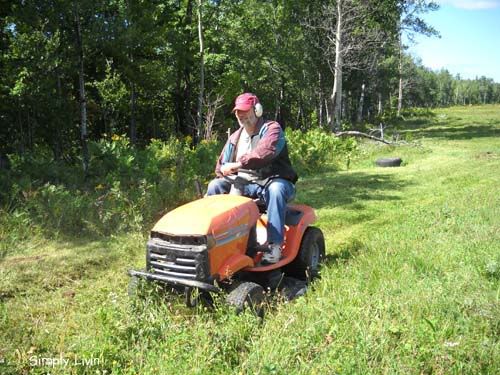 Dad's been mowing the back pastures with our new riding mower. The weeds really need to be cut before they go to seed, so the timing is good. Johnny loves sitting on his lap and driving. :)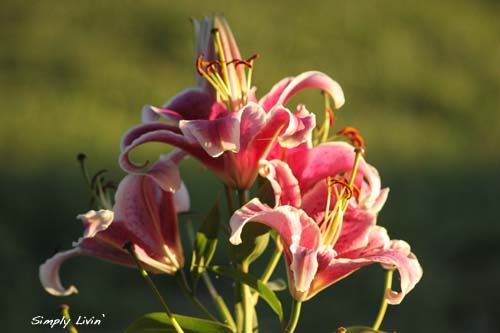 Life is good, food is good, work is good. Missing Annie and Andrew, but surviving. :)


Before I leave...
Can you spy Johnny? Look hard...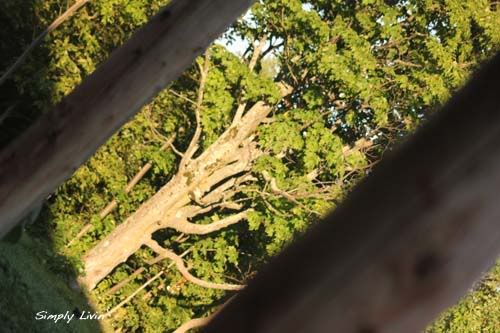 See him yet?
Alright give up?

Here he is...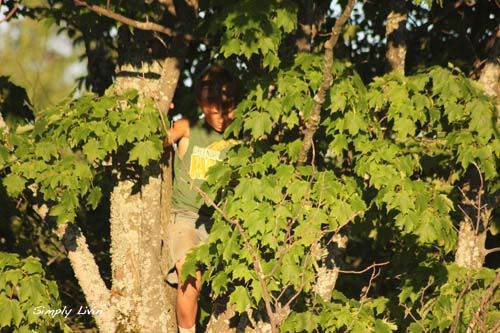 There. Now you'll have to go look at the other picture again. :)
Okay, I'm off to eat a deeelicous lunch. Thanks for visiting!