Aside from building snowmen, winter past times also include horsey riding...



Particularly the younger frisky ponies, while there's a nice protective layer of snow on the ground.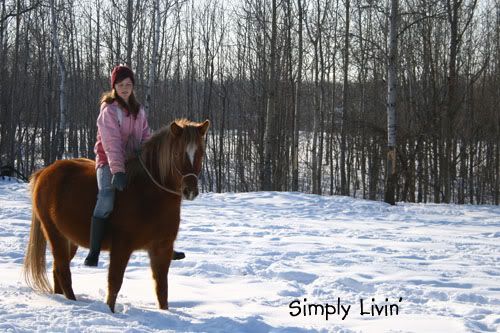 There's a certain amount of pride and bonded-ness that only comes with those ponies that we had born and raised on our farm. Once they're finally riding, it's such a wonderful, beautiful thing, really unlike anything else I can think of to compare...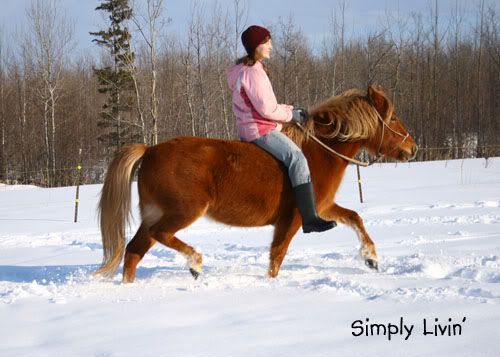 And the ponies seem proud of their trainers as well, as a mutual confidence is slowly built between the two.

An interested buyer requested that we ride Missy under saddle. We had to borrow one, as our kids dislike them and never ride with one.



She did perfectly fine.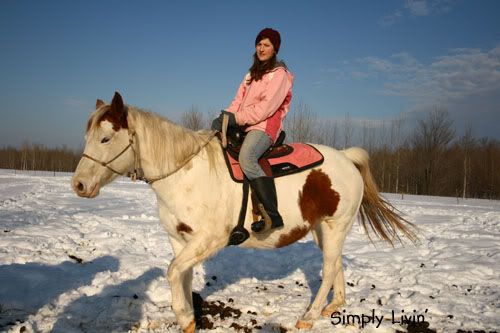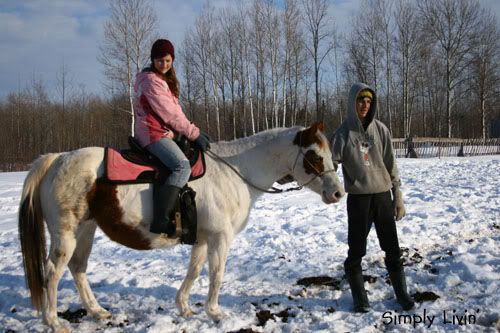 A stray cat has recently adopted our family. Or maybe the kids adopted him. Either way, I'm sure the feeling is mutual. He was skin and bones and the kids have been enjoying seeing him fatten up. He shows his gratitude by following the kids around outside and cuddling with Donna on our warm bench at every opportunity.



"Is it spring out there yet??"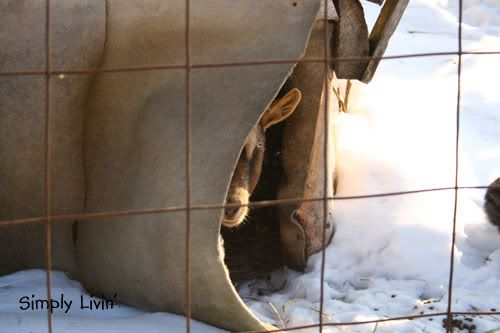 Oh, and Jethro is fairing pretty well...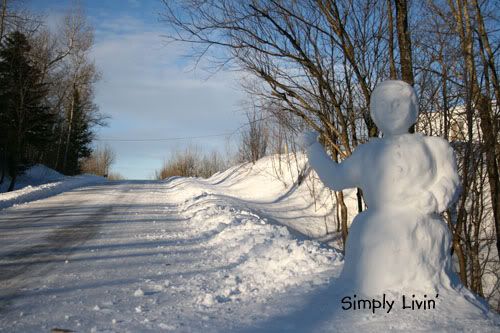 The plow man kindly swerved a little to avoid him. We've heard from the locals that they've been detouring to come by and see him. On a warm day, Theresa attacked him and chopped off his arm (well touched it anyway). Then, a passerby dumped a container of baby food on his chest, so the girls went out on the next warm day to fix him up. They replaced his arm and gave him a bib and a baby spoon. :-)
For all the attention that Jethro has received, there are all kinds of interesting plans being made for more fun snowmen to line our country road with. Will keep you posted...