We've been seeing some pretty amazing skies these past few nights..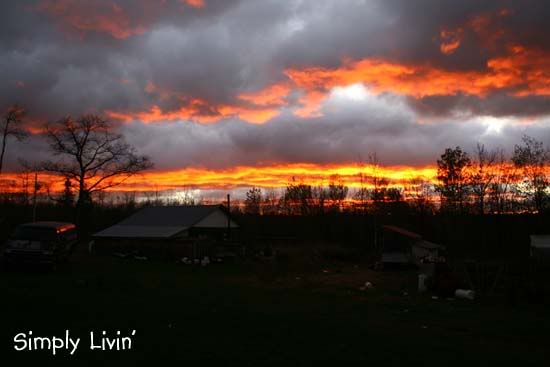 But last night was particularly dazzling...



Something known as the Aurora Borealis. And it's not the first time we've seen it.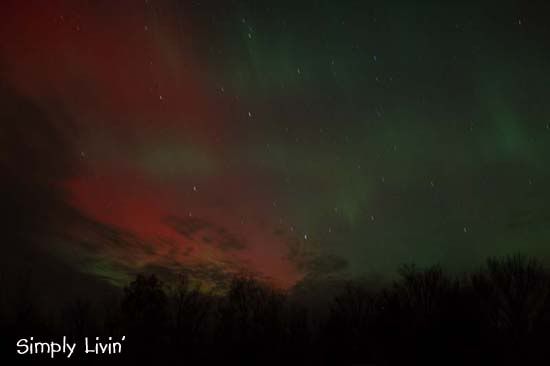 It's even been in the news lately.



Apparently, this display from Mon. night was the result of a recent solar flare.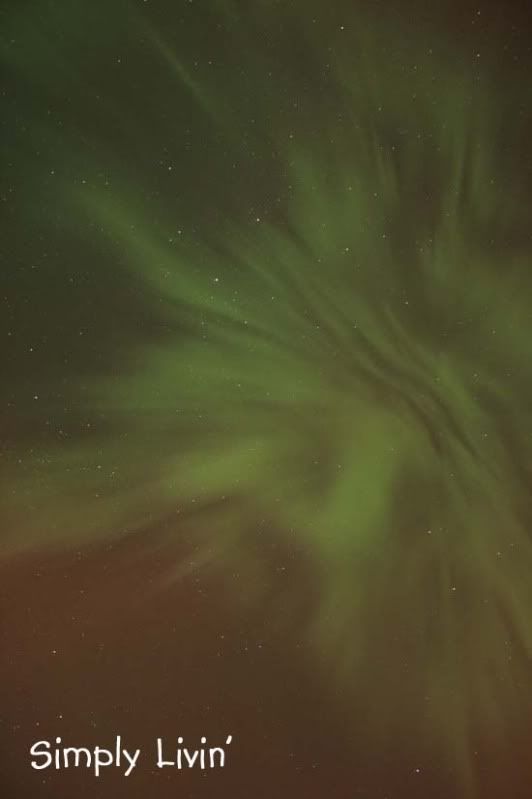 While that's probably the more likely theory, I always liked the theory that the Aura Borealis (or Nothern Lights) was caused on a clear night when the sinking sun got behind some gigantic ice burgs and their diamond-like reflections were caught up into the sky for all to see.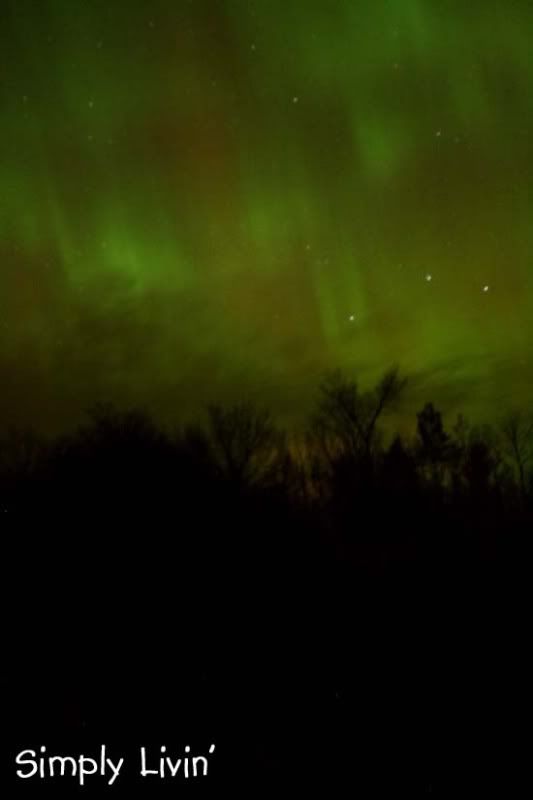 Yea, unlikely, but I always loved that theory!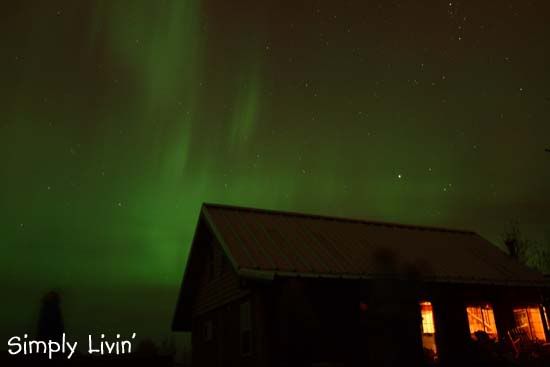 When I see dazzling displays like this one, I always feel like getting on top of a mountain and singing at the top of my lungs, "how great, is our God, sing with me how great, how great, is our God!!!!!"



On a different note, we've been immensely enjoying the opportunity to show off some of our crafting skills with a recent little increase in sales! The boys whipped up this chess set in one day...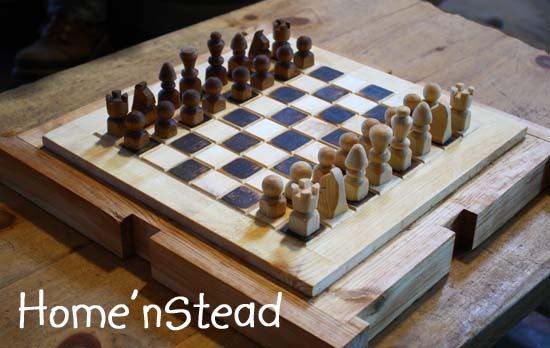 The shop is such a cozy, messy place, with the fire crackling in the wood cook stove to darken the chess pieces, to the music blaring out of the cobweb covered speakers rigged in the corners, to the cheerful little elves working the tools and turning out these beautiful creations with their hands.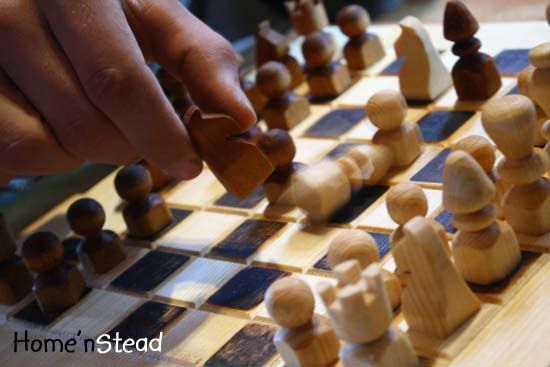 Last night found all four boys out in the shop working on building more castlepults games! With Andrew operating the biggest saws, down to Johnny vigorously doing all the hand sanding.
Knowing my four brothers (as I do) and picturing them working in the shop together, I'm sure they made a big mess, teased and joked a lot, and overall, had a grand and productive time! Meanwhile, I was inside sewing up more drawstring bags. I happily shipped out a game this morning, but with the boys cheerful productivity, we already have two more waiting ready on the shelf!
These really do make very nice Christmas gifts... That's how ours was originally born, and it was by far the most popular toy that year, from Christmas day, until well into New Years! Here's a little comment from a recent happy customer! :-)
"I would say it was the most incredibly fun toy ever!! I love the fact that is its basically 100% wood and just feels so GOOD to play with. Solomon loves loves loves it but probably not as much as I do, haha! We have only had it a couple days now and I've had more fun than i've had in months! I was playing with it with Solomon and Sera today and we were laughing and giggling so much. Solomon has surprisingly good aim, too.

So please tell whoever made it (your brothers?) that it is fantastic! I even posted it on facebook and recommended it to all my friends. I think everyone should have one of these!"
Morielle D
Okay, Johnny is begging me to come do a craft that I've been promising to do with him for the last few nights, so I have to go fulfill that promise. I'm going to take pictures and share what we build, so watch out for those!
Have a good night, and pay attention to your nighttime skies! The recent solar flares from the sun has the Northern Lights visible as far south as Alabama, so keep an eye out--that's really rare!