Irish folklore has it that leprechauns bury their pots of gold and use rainbows as their mark to find it later. The frustration then comes in, when the base of the rainbow appears an illusion--never to be found...
We've found it...



...it's in our backyard.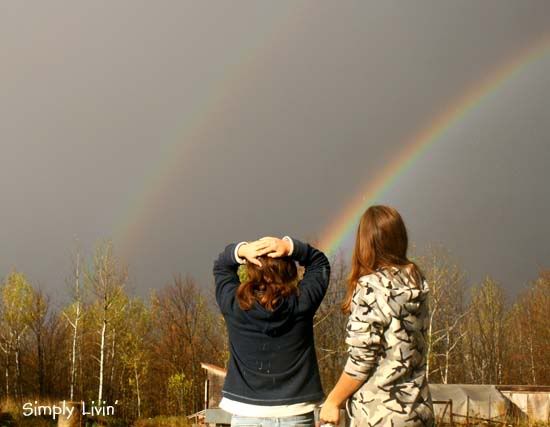 Blazing right through our treetops, touching our land with it's bright fingers of color.



From the potato patch in the back of the garden...



...to the volleyball court in the front yard.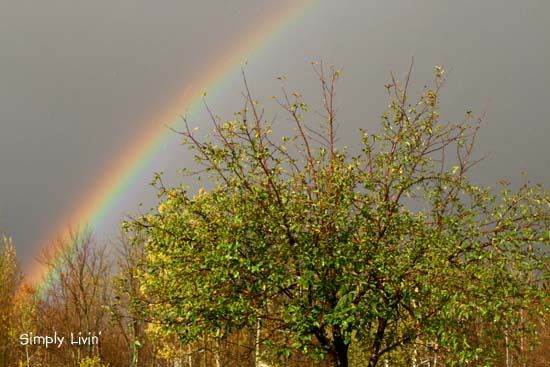 It hugs our whole homestead, arching over our little handmade home in its light.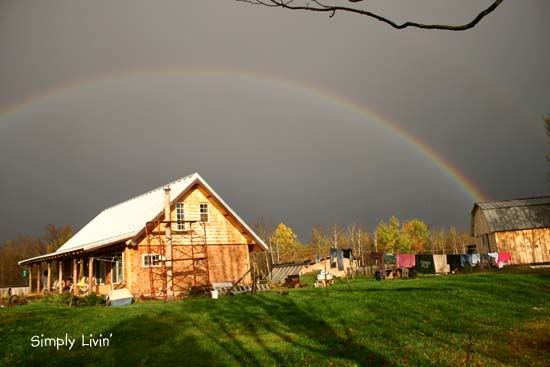 Ladies and Gentlemen, I give you...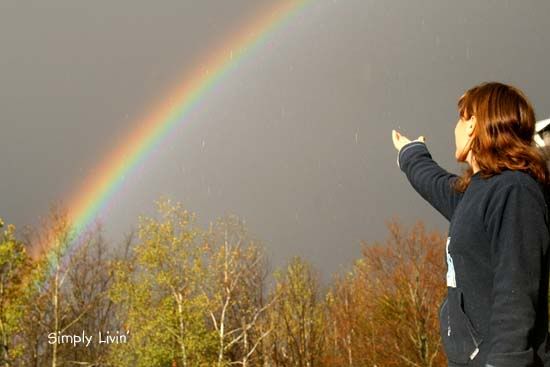 the end of the rainbow.



The color ends here, in this pot'o gold lifestyle.
Taken this morning, during a break in the fall rains we've been having the last few days. The rains have given us the opportunity to retreat to the workshop and craft Christmas gifts and toys for our shops. Please take a browse and tell your family and friends--these little elves want work this year!! :o)