Hello you reader person you! :)
I have a few cute and cool pictures to share from a fun little outing the kids had yesterday. Lucky (for you guys!) Mike brought his camera and snapped a few pictures of their fun, so here they are!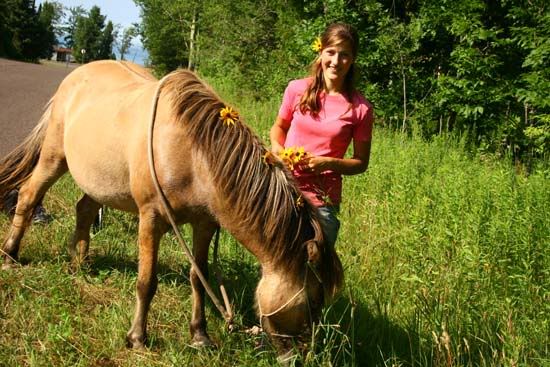 Theresa pausing just a little ways up from the Lake to braid some black eyed Susan's into her pony's mane. (Isn't that just totally sweet? :)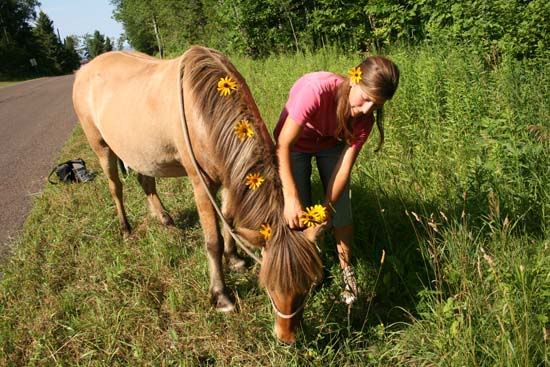 Then, of course, the first order of business on the beach was to get rid of those sissy flowers and braids. :-P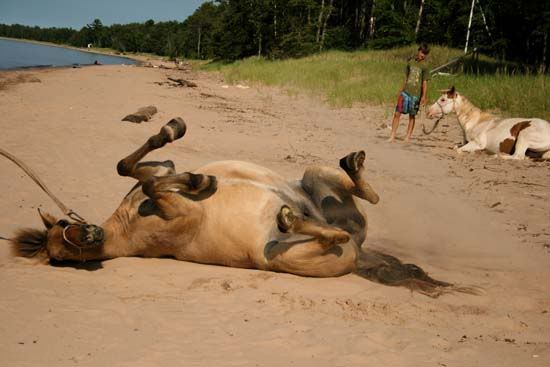 Ooo, and then test the water temperature with a quick bath.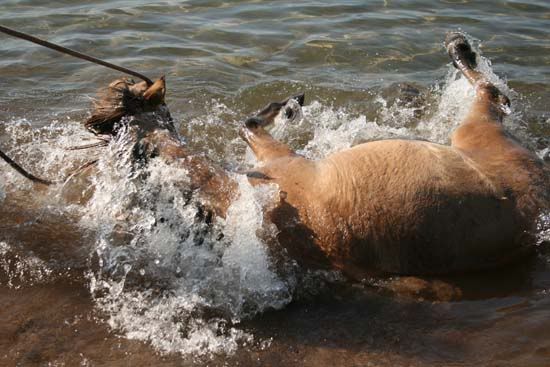 "i-i-it's n-n-nice!"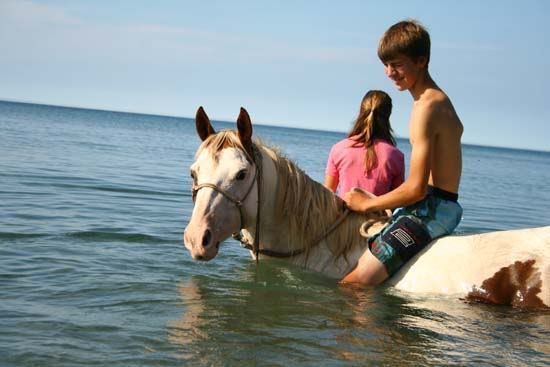 Lena loves the water!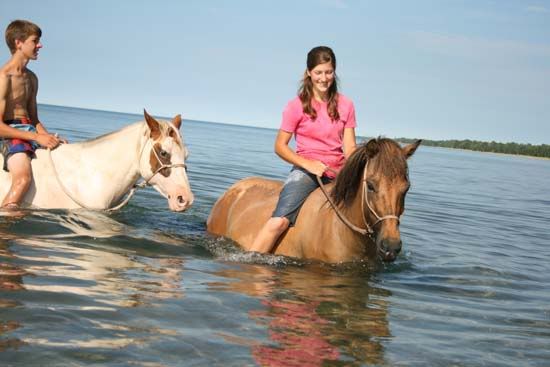 After the five mile ride, both riders and steeds were looking to cool off a bit.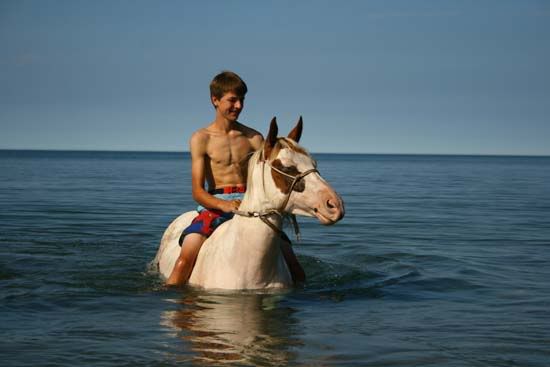 Alright, time for some fun!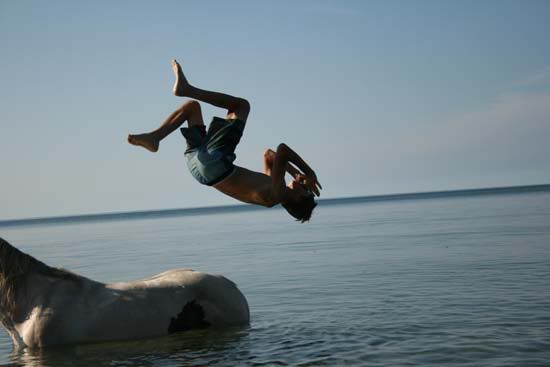 Let's put this height and sturdiness toward some fun use in the water!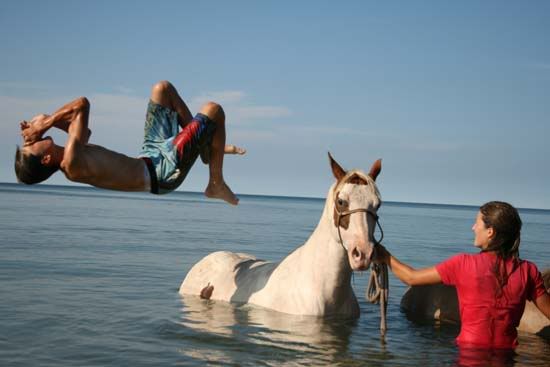 Back to riding... wet. Now should we see how far out you can go, Missy?


(Missy: panting!)


Hmm, pretty far! (I'm pretty sure that little pony is swimming!)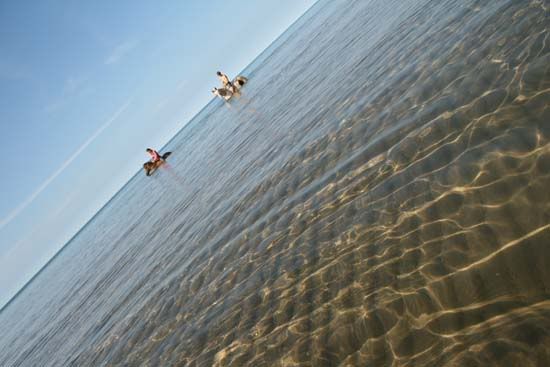 (BTW, I just LOVE this picture, don't you?!)

Horses: definitely the new favorite beach toys!


You just haven't experienced life if you haven't gone swimming with a big four legged friend! :)



All wet. Look at those tails!


(Johnny is either freezing or doing the funky chicken dance... not sure which.)


Oh, and yes, for those of you who were wondering: the fair, golden haired, little princess was in accompaniment for the outing. She tagged along in her trusty baby seat behind Annie's bike. When watching the horses splash in the water grew old, she could be found learning how to pump her own swing on the playground!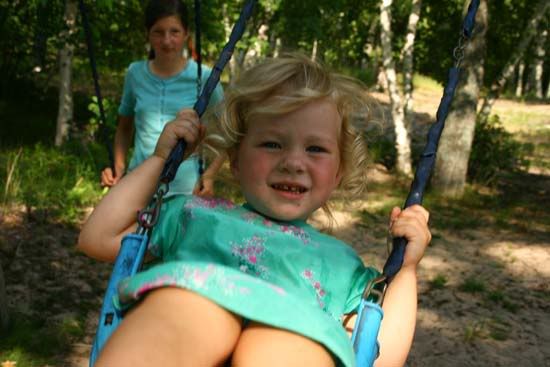 (Cute and spoiled or what?)
Anyway, thanks for stopping by and until next time:
happy wet trails! :)