Yesterday was one of those wonderful days where everyone was 'just happy'.
Though, it's rather hard not to feel just a little happy when the whole house and entire barnyard smells like applesauce, right?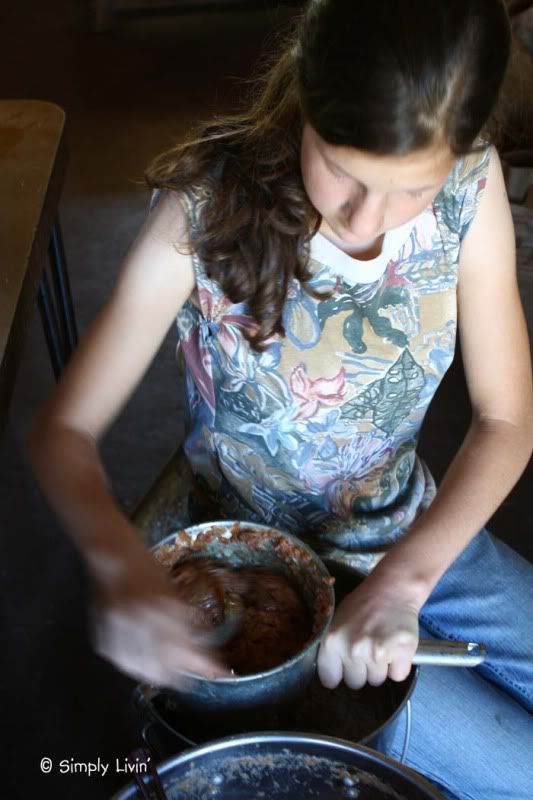 The day was beautiful and the kitchen smelled lovely with a light wind coming in from the garden. We girls were all busy processing and preparing stuff and we were all singing, practicing for a little concert we're doing on Sunday, so the sounds were (occasionally ;) as pleasant as the sights and smells.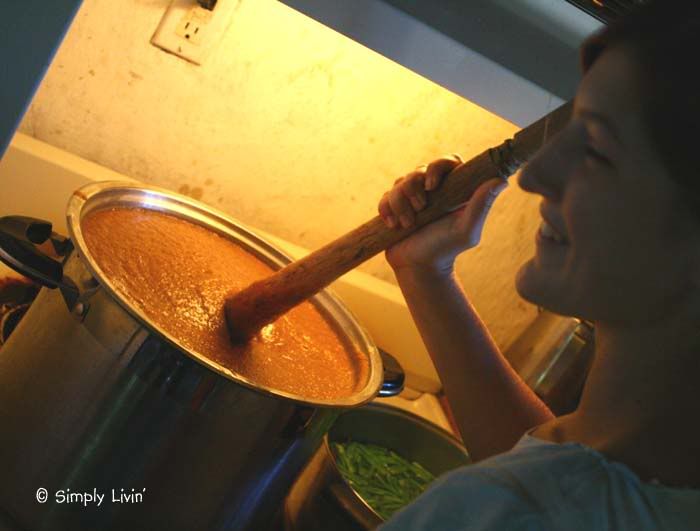 With the pleasant chores of harvesting having been done earlier in the day, we were left to process what was gleaned and put together lunch.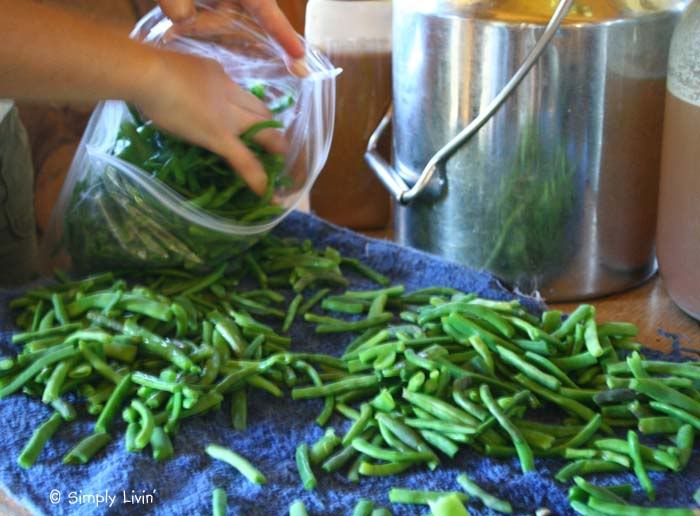 Some additional trips back out to the garden brought in some fresh herbs to make a yummy ranch dressing with homemade mayonnaise and sour cream, peperika, salt and crushed garlic.



Yet another trip gleaned some tasty snacks for lunch!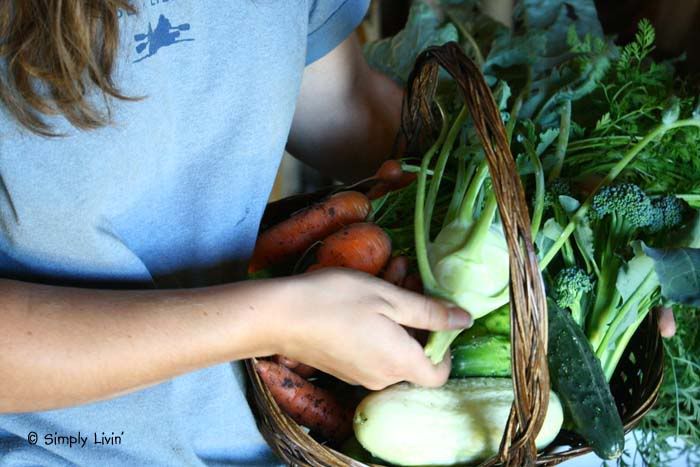 Now, if you're able to step out your back door and pick such delicious tasting food in abundance, then you should jump up and down three times and shout "how good God is!!" at the top of your lungs... or you could just think of doing it, as I was. ;)




Mmm, mmm, yup, that was our lunch! Along with fresh applesauce, apples and peanut butter, a cold glass of milk...

Oh, and desert!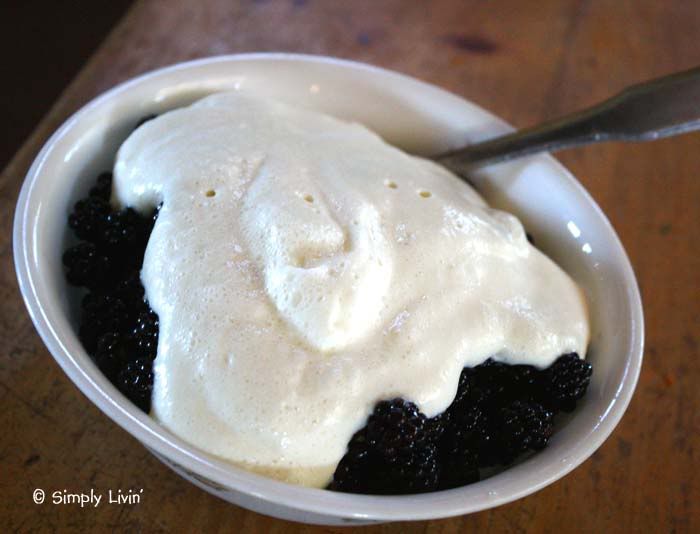 JUST picked, still-warm-from-the-sun, blackberries and our own sweet whipped cream.
As Theresa said: this season makes you feel so rich, you just have to go climb a tree after lunch! :)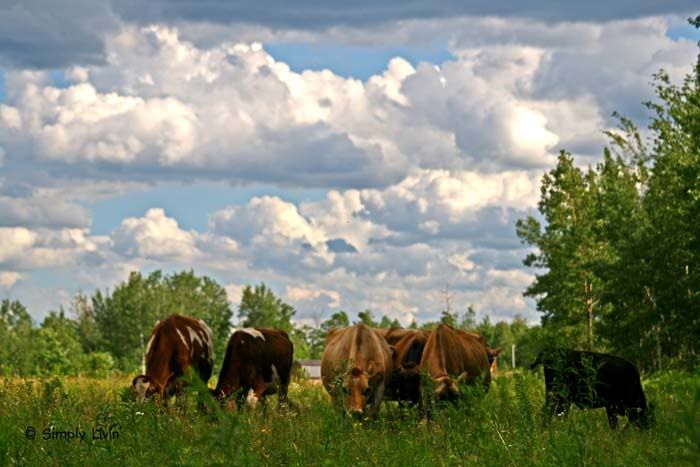 Yup, feelin' very blessed! :)