Nothing much to report here on the home-front... Life moves on just as it did yesterday, with changes so subtle that we often don't recognize them until a year or more of time has past. It's been rainy, a little snowy, sometimes cold and very wet and muddy here. The boys keep switching between their mudders and snow boots for farm chores. Andrew and Dad are putting the roof on the cabin and Stephen and Michael are putting the gardens to bed for the winter (both projects nearly done!). Us girls have been kept busy mopping up the mud behind the boys and making meals to keep Mom off her feet, etc. We are very much looking forward to Thanksgiving, the arrival of our new sibling and Christmas!
Everyone is healthy, warm, well fed, excited yet content, exercised in body and mind, yet well rested and overall happy.
Well, I won't keep you, I just have a few pictures from the week to share. Blessings to everyone!
The bunnies are getting so big! It's so much fun to have them running around the living room.
"Ah, Mom? Somebodies here..."
Fighting over who gets to sit in Mom's food bowl...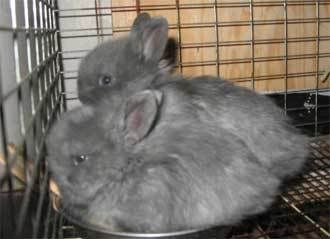 Some of Stephen's photography using the tree across the road...
At night...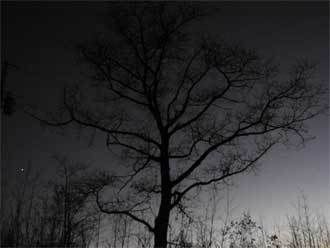 Snow! (And there's still little red apples on that tree in the background.)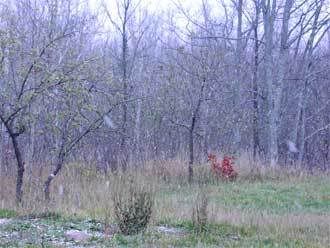 "Don't bother coming out guys, it's not enough to go sledding.." (thankfully this all melted! More predicted for tonight though).
If that electric line (overhead) and the van silhouette weren't there, they could be Indians on a ridge overlooking a westward headed wagon train...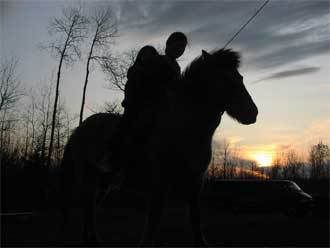 Naw, just gals having fun...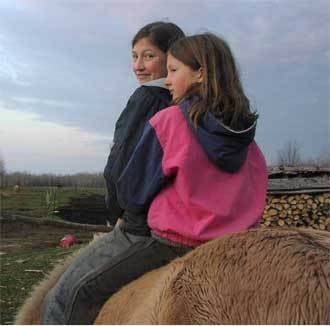 Dad's gorgeous sunrise pictures... (Stephen misses out with his sleeping-in tendency!)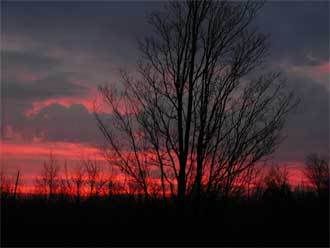 Sigh...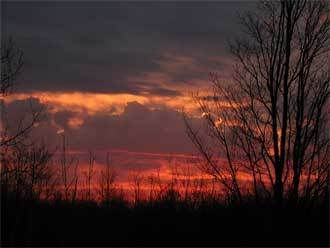 Also, our
Lund Family Productions
website has been receiving updates. Head over and read up on the post production of our latest short movie.
Have a nice day!!