The cabin roof is finished enough for winter now. Foam insulation and the metal roofing will finish it completely in the spring.
Here it is at the halfway mark: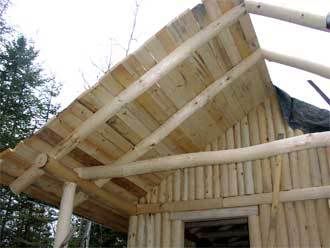 Isn't it pretty?
I'm glad that the round rafters will be left visible in this cabin (the round rafters here in our house had to be buried inside the ceiling).
Andrew working on the right side:
Roof meets gable end: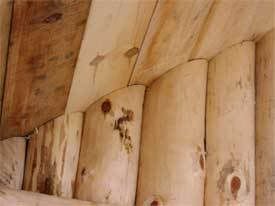 Finished!! (A molding strip will run down the peak to cover that little gap.)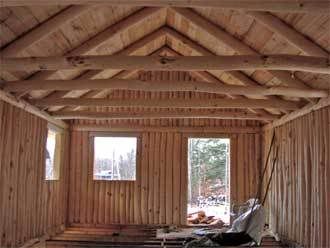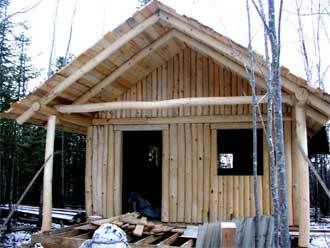 Wouldn't she look cute decked out for Christmas?