Alrighty, I've busted my picture uploading problem, so we are back in motion again!
The kids have been dying for me to introduce to you all our new batch of chicks! (Or 'chickees' as they affectionately call them). This is our second hatch out this summer. Of our first one, we got 5 out of 12 eggs, and this one was 7 out of 12. A dozen out of 2 dozen... not that great. Probably due to some older ladies.
We have had good broody mothers... Ouch!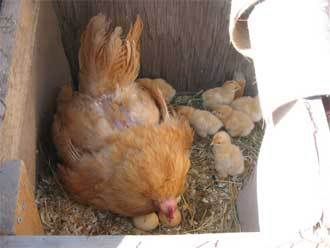 (Mama is missing some feathers on her back due to long toenails on our roosters.)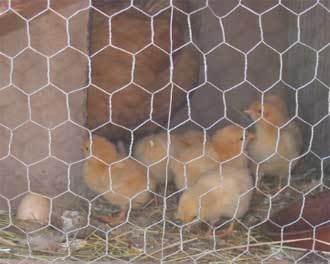 "Hey! What's your problem buddy?"
These are 2 of the 5 'chicks' from our first hatch out this summer.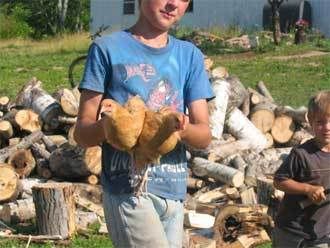 Gardens are doing great, too. Enjoying the fresh produce tremendously!! We got our first ripe tomato today! Actually, the chicken got our
first
ripe tomato yesterday... irritating. (This picture is about a week old, I'm supposed to tell you that the tomato plants especially are much bigger now.)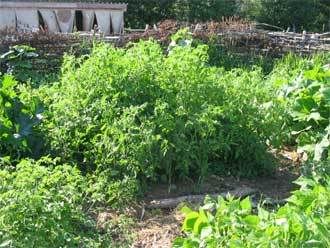 We have been making pickles. Currently, we have 3 half gallon jars going, we already ate a gallon, plus we ate our fill of fresh cukes today. The garlic, onions and dill for the pickles are all coming from the garden, as well.
The corn is looking good.
We've been snacking on fresh peas from the garden just about every day for at least a month, and are starting to harvest beans. Our first harvest was a gallon, and the second, 2 days later, was 1-1/2 gallons.
Mom's been very creative with using all the zucchini that has been coming in, averaging 2-3 day. Now the yellow crooknecks are coming in as well. Plus, there have been plenty of greens, herbs and radishes, and now peppers, too. Broccoli plants are starting to form heads.
We have carrots, potatoes, turnips, beets and Jerusalem artichokes waiting for a fall harvest... maybe enough to last us a couple of months. There are also pumpkin and melon plants growing well out there. What a joy to be watching our labors pay off, and there sure isn't any better food in the world! Thank you for blessing the work of our hands, dear God!!