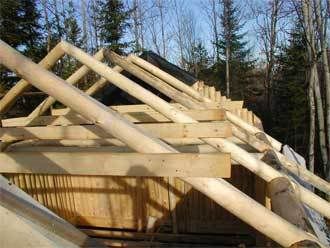 Here's the long overdue cabin update. We put up these rafters last week. A windy, rainy storm prevented further work to be done this week. Today was our first sunny day and, (as it turned out), we got (some of) our winter hay delivered today. Anyway: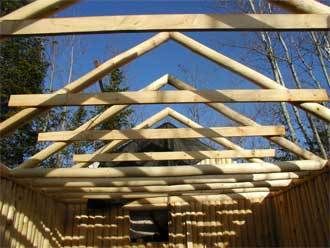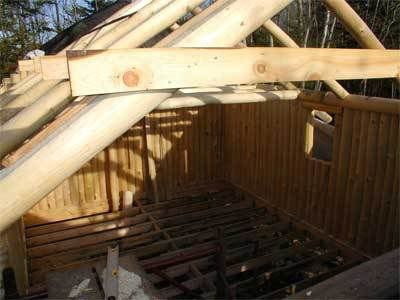 Satisfied I'm sure...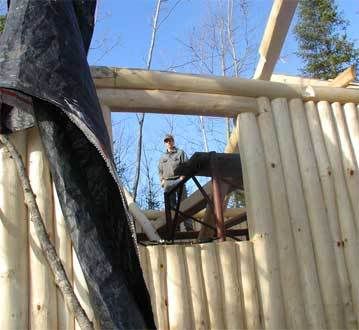 Thanks for stopping by! Enjoy your day.
---Ooo! I have to include this cool panorama that Stephen took of winter hay supply. I know, it's a lot!
but i'nit a cool pic??
---