Hello my lovely readers!
Sorry for the 'rerun' sort of post mimicking
last weekend's
, but I couldn't resist sharing these cute pictures from our sunny Sunday! :o)
This is how this home-bound family (recall that our car is in the shop) decided to entertain themselves on a hot Sunday afternoon: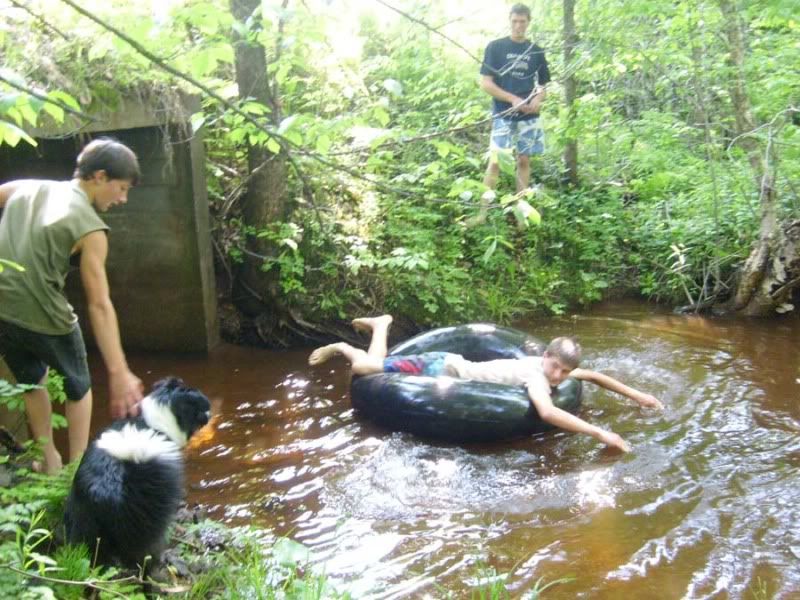 Walking to the river...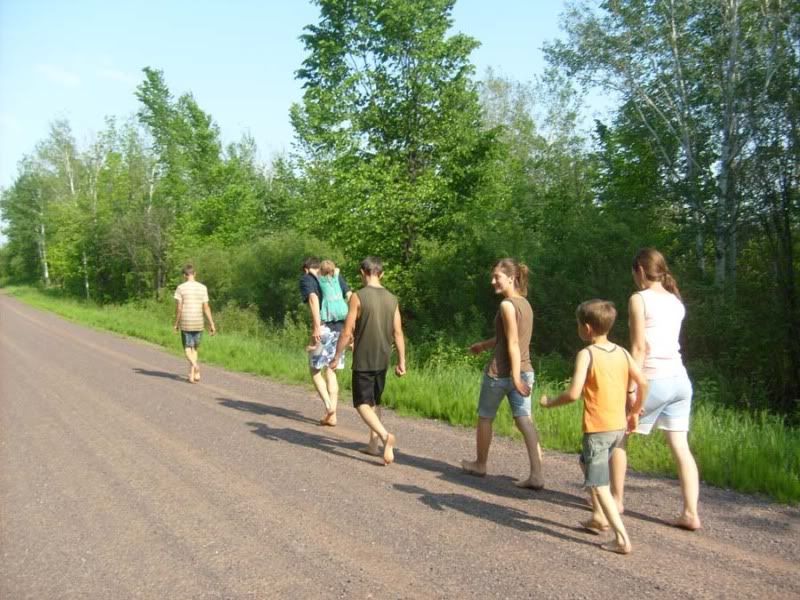 Smallest one gets a lift.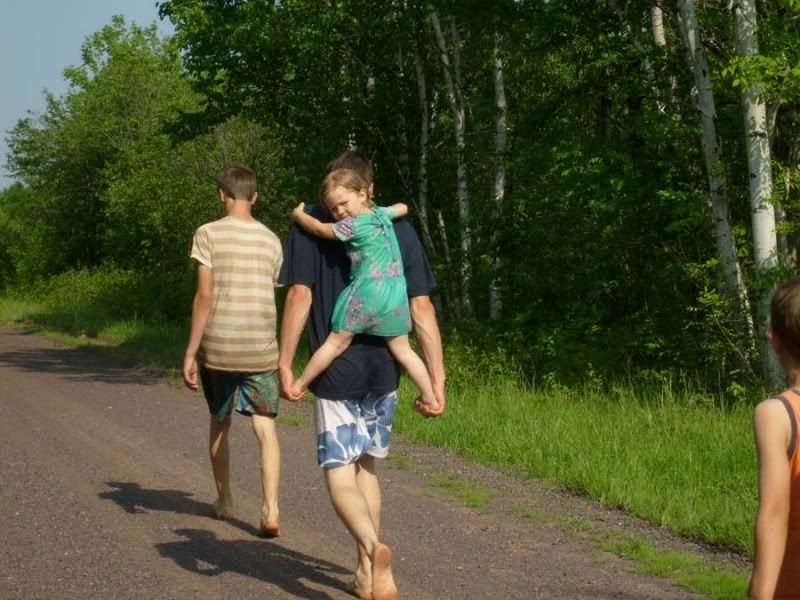 Our version of "Abby Road" ;-) (actually, it was softer barefoot walking in the center)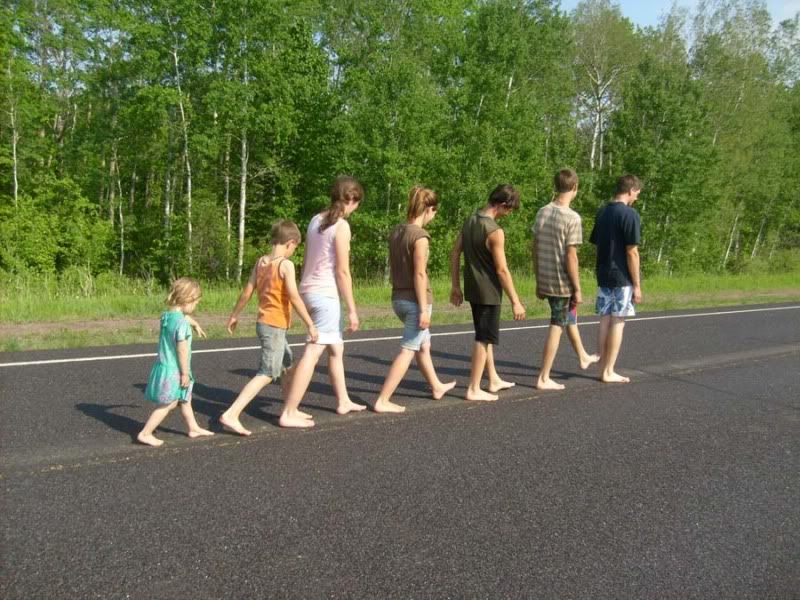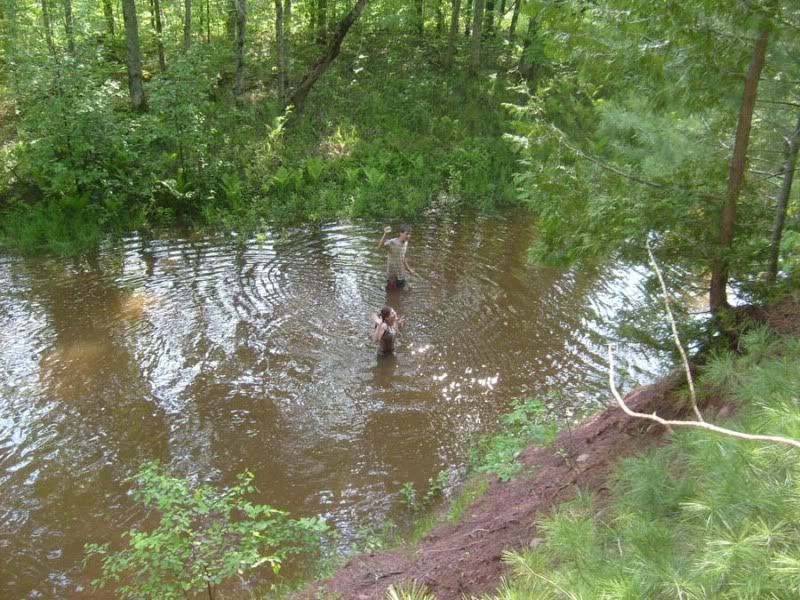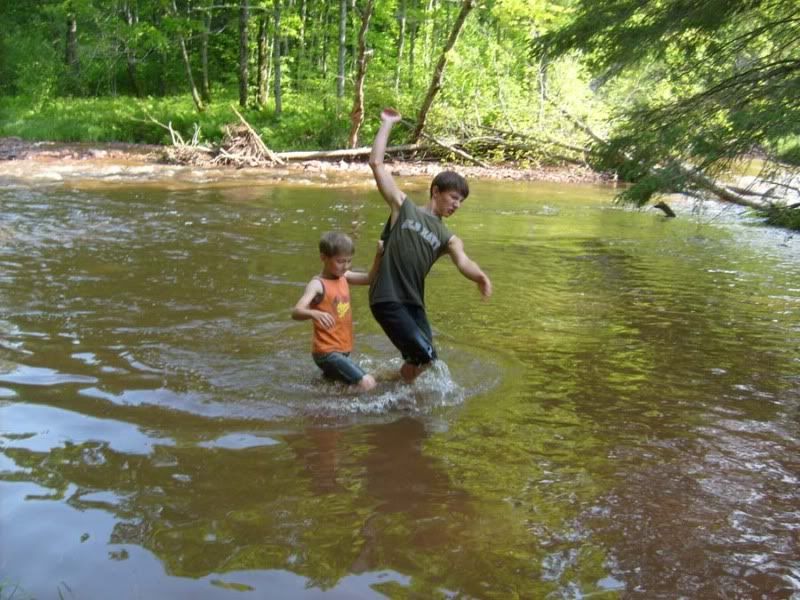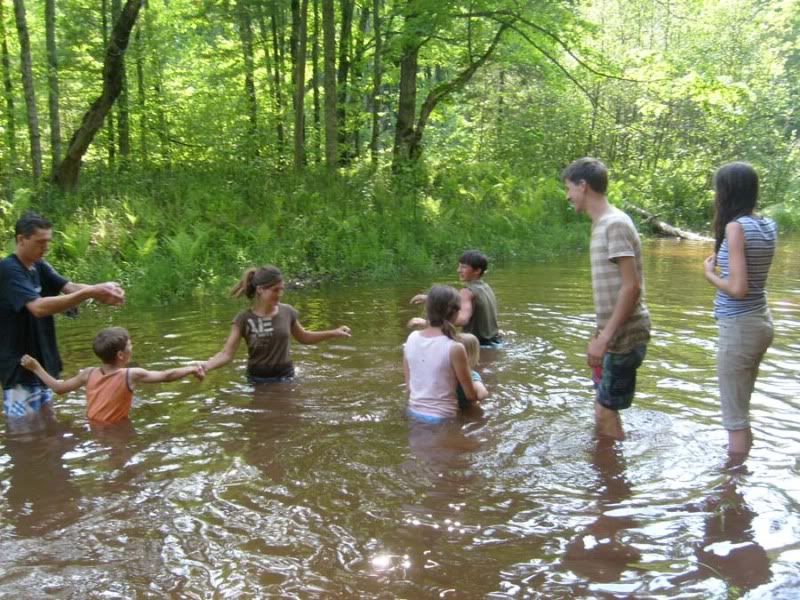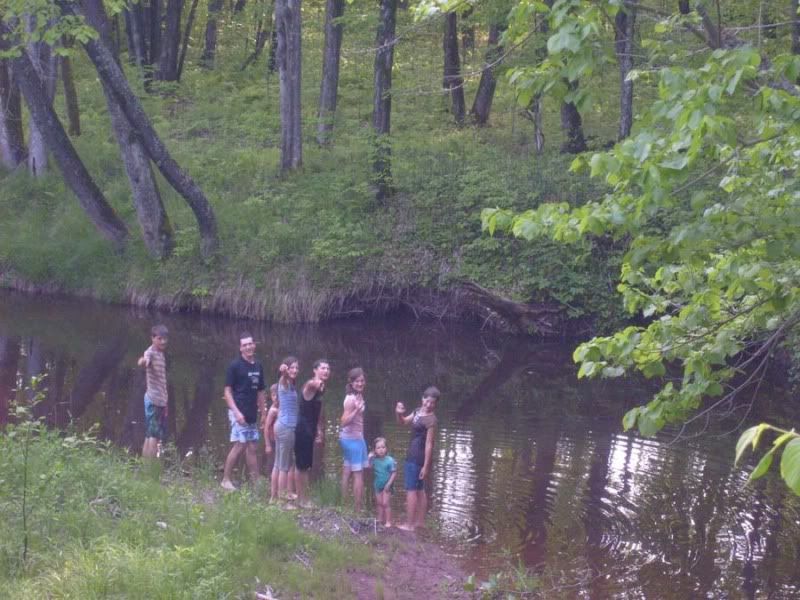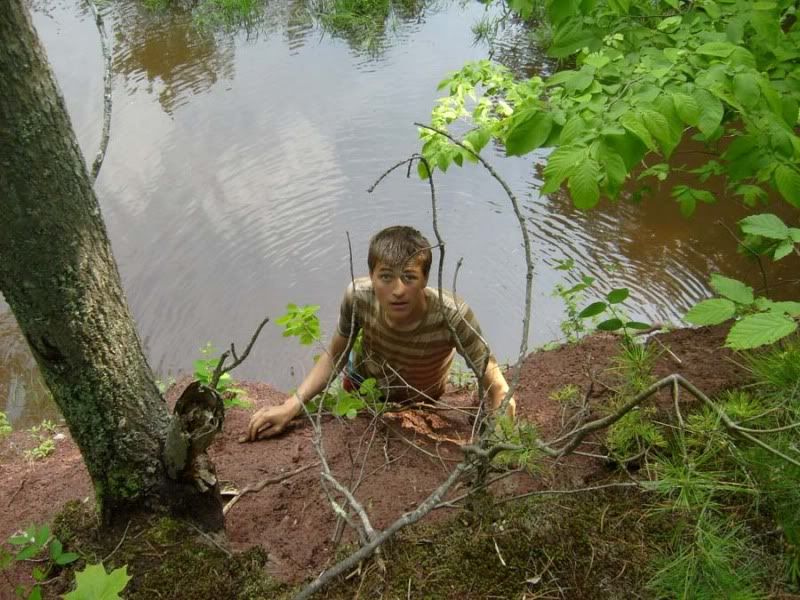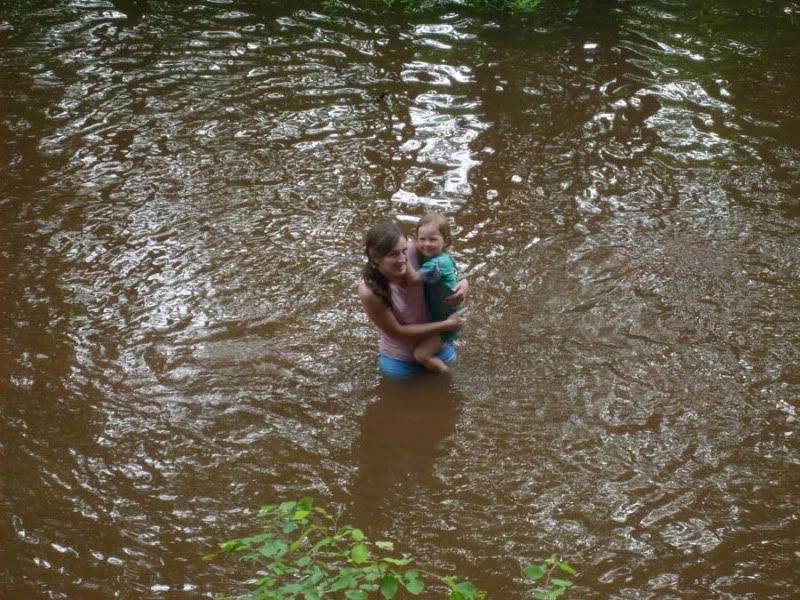 After swim snack; Stephen found the first wild strawberry!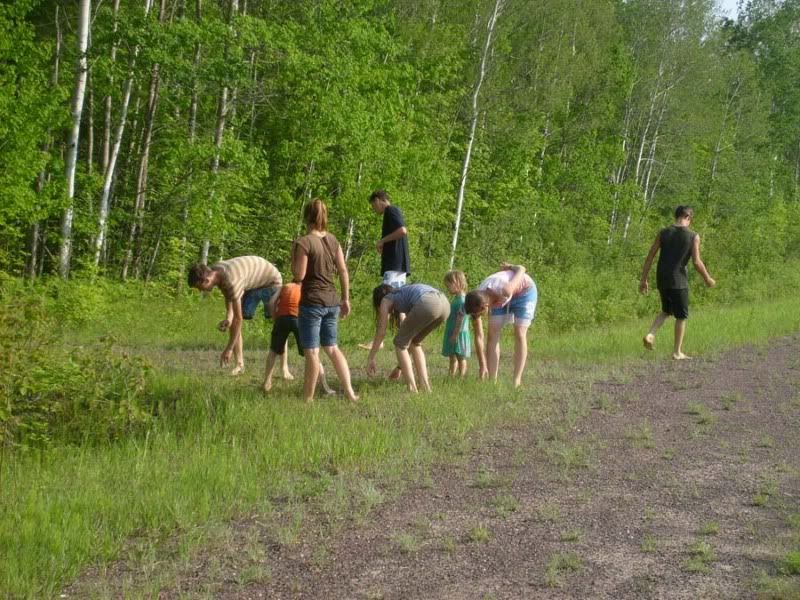 Headin home...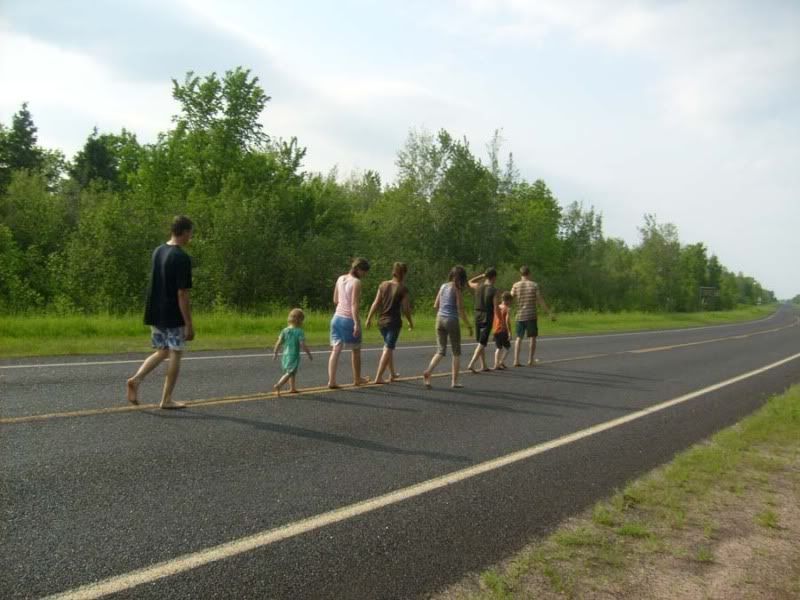 Hope you all had a lovely weekend!
Thanks for visiting :o)