Hey Readers!
I'm going to have to censor this post to the true-blue farmers out there. It may look cute and innocent enough, but it get's nasty!
Well, not yet... yeah, okay, this is cute enough.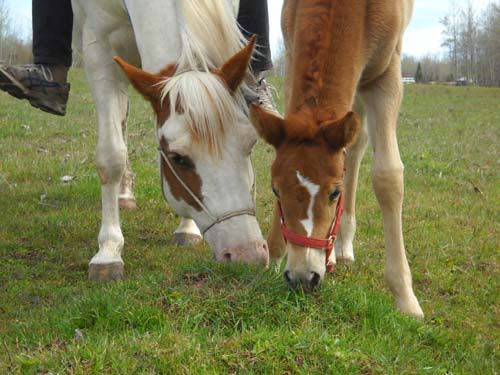 Okay, I guess you can uncover your eyes now. This one is safe enough too.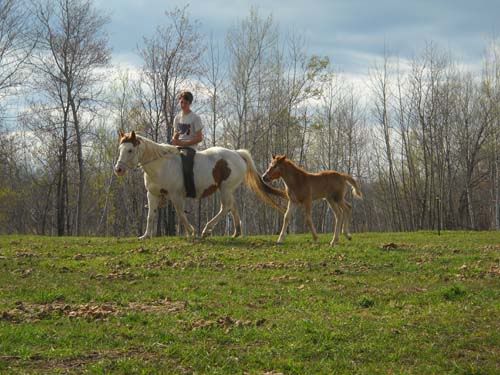 First rides on Momma after baby joined them was fun to watch!

Momma seemed grateful for the baby's opportunity to stretch her legs and rid some excess energy!

Baby would come running back to Momma and Stephen for a quick "hello"...

...and then off again!



Okay... alright, I guess you can look at this one too...
Kids grazin' goats. Safe enough.

Contemplative among the dandelions...

Okay, so this is pretty cute too. :)

Waaahhh!!! City slickers beware!! ;)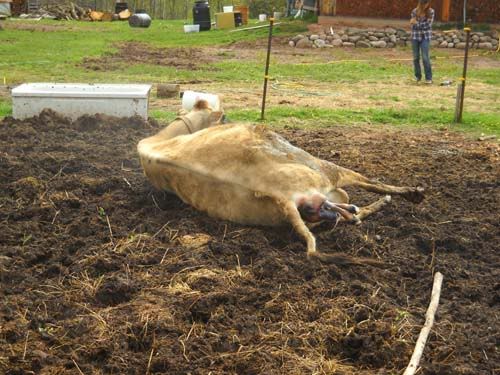 Dat dare is whats called mud. Dat ding hangin' out dare... dat be da baby in da mud.


(Go figure we'd just had her in the clean dry barn and ten minutes after we let her out the milker's announced that she was giving birth!)
Momma cow: "well, is somebody gonna do sometin?!"

Andrew: "fine, I'll clean the face off."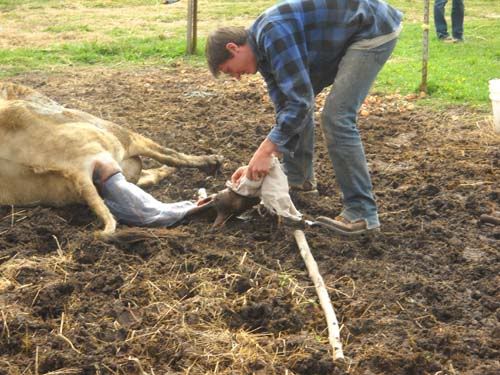 The rest of us: "eeew, we don't wanna get muddy" ;-P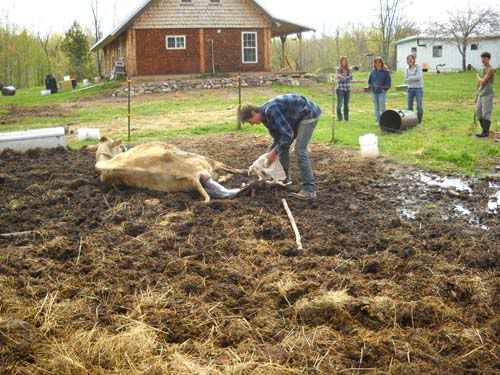 Momma cow: "omg, I just gave birth to a banana!"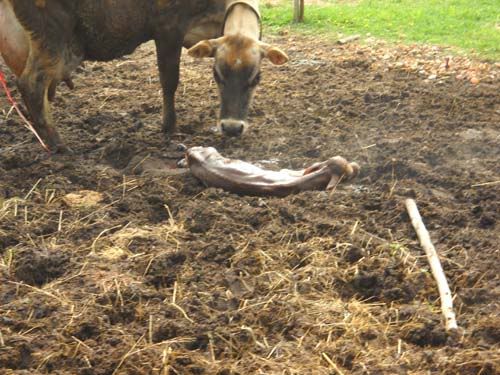 "You guys gonna help clean this thing off, or just watch me do it??"

Us: "we'll... watch."
Susan: "I'll help--I'm good at licking!" Momma: "Okay Susan, you can do the butt."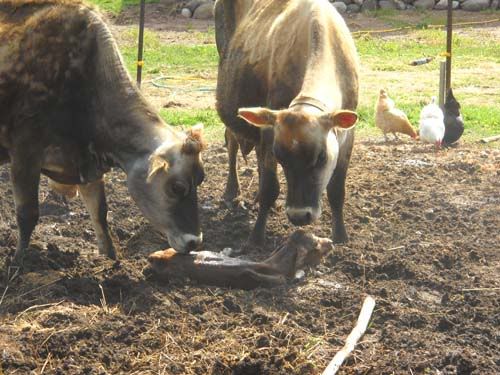 Glory: "I can help too!" Baby cow: "I feel like an ice cream cone..."

Andrew finally rescued baby cow from mud.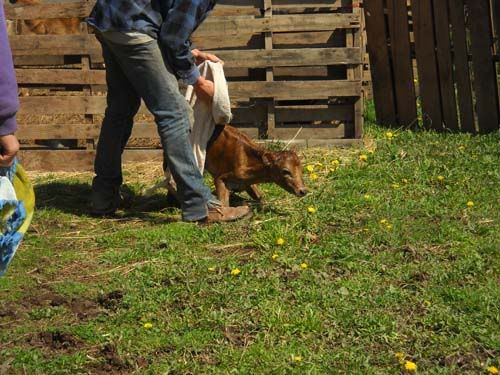 I had to laugh at these 'country kids' from the garden when I overheard them arguing about who would go in there to 'lift the tail and see what we had'. You'd think with the dozens of calves we've had they would get used to it, but the sliminess of a newborn baby still get's em every time! ;)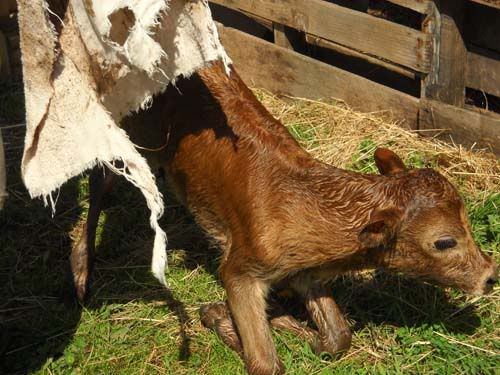 Andrew must have drawn the shortest straw, because he was the one who pronounced her a girl!

Yay! We get to keep it!!

We're thinking of naming her Pansy. What do you think?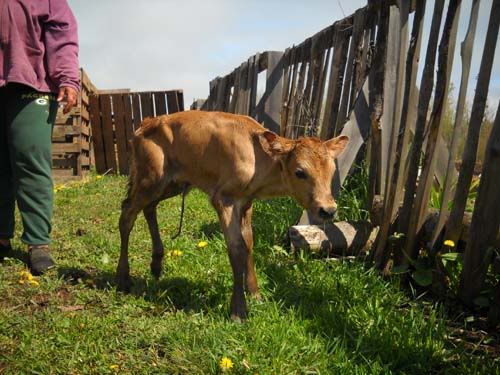 Oh, and trail riding. Lots of horses and kids going out lately!

The younger kids are getting lessons, as well as the younger horses.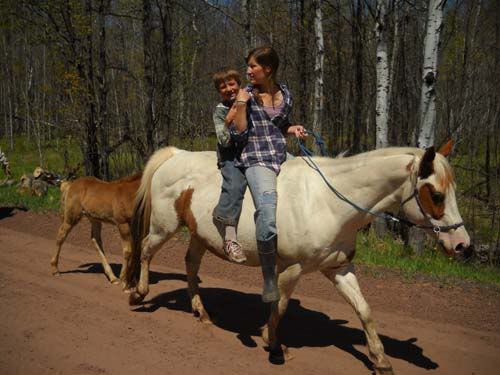 Kyna loooooves trail rides!!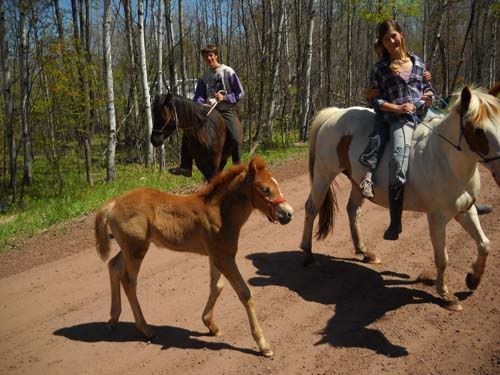 Perla and Stephen enjoyed their first ride out together! It's so exciting to be the first rider on a new horse, and she did perfectly!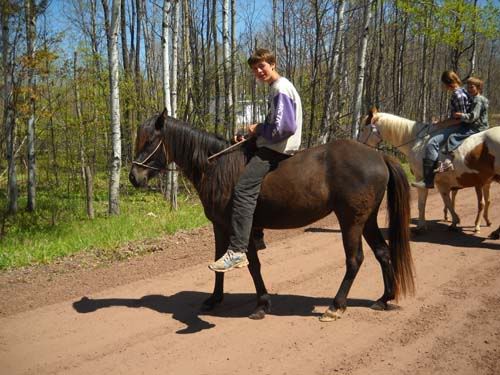 Headin' home. Happy tails!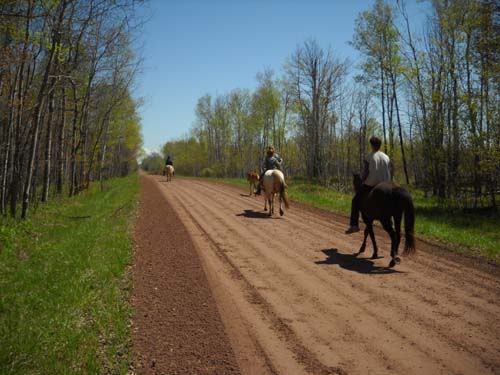 Thanks for readin! Hope I didn't gross you out too badly. ;-) Hey, I warned you! :-)