Please welcome the farm's latest addition: Lena's first little baby!
He
is simply adorable, and being full Icelandic pony, he's tiny!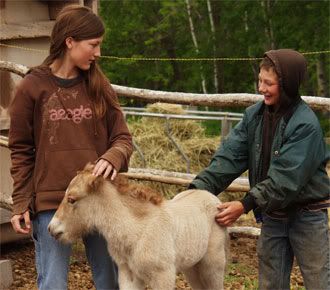 Taking a nap, the picture of sleeping serenity: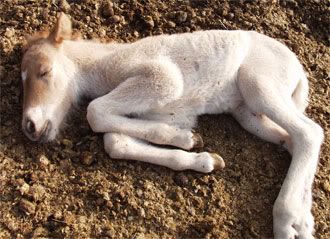 Theresa was awoken around 2:30 last night, and, shining a flashlight out of the window, this little guy was immediately spotted. Theresa walking around as proud as Lena today!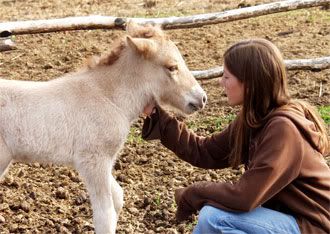 He shares his Mom's dun stripe and multicolored tail.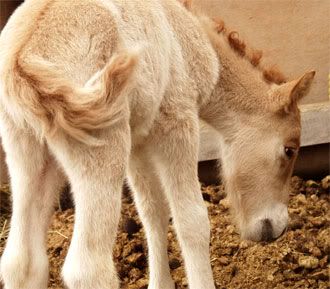 Welcome little buddy!