Mr. Stewart over at
One Log at a Time
is having a painting giveaway and is looking for inspiration on the homesteads. (My regular readers have probably seen most of these pictures already.)
I'm really glad that Stephen took the time out of his evening play to get his camera, big lenses and tripod in order to take a good picture of this midwinter moon.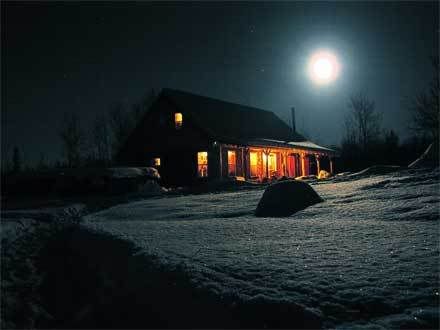 This picture really captures the homeyness that I love so much about our house. There's nothing more comforting at bed time then the memory of Dad and Andrew lifting up the rafters in the hot summer sunshine, that now hold roof that shelters me. Building this house has been the most bonding experience as a family that we could have ever had and it continues to be so as we live out our life inside its walls.
Here's some more pictures (because I can't resist) that have endeared themselves to me for their clarity in portraying this lifestyle. After a hard days' work, when I look up and see the sky so ablaze with color, I feel as though God is reaffirming our efforts of the day. (In case you haven't noticed, I'm partial to sunflowers and sunsets!)
The camera never captures the full exhilaration of the scene, but unfortunately it's the best we have.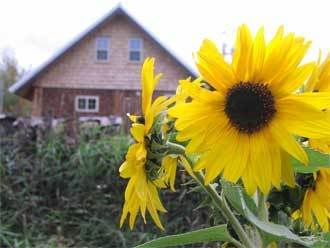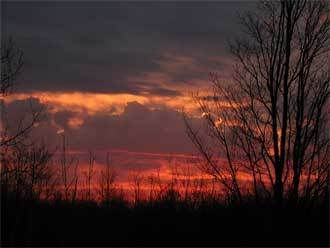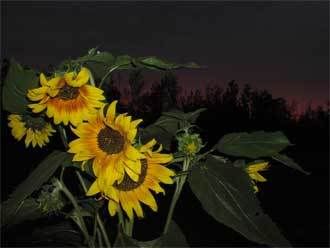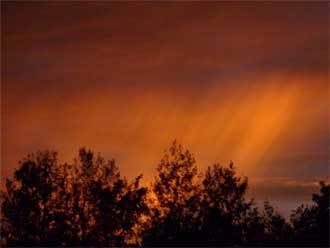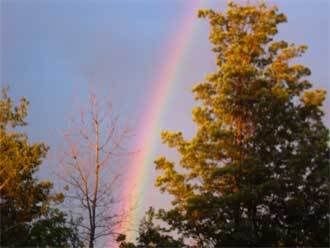 So, I'm not sure if these are necessarily the style you are interested in, Mr. Stewart, but like I said, I couldn't resist. Some might call it camera happy, but I prefer to think of it as 'homestead happy.'