I am playing the ghost of Christmas past today, and digging up a bunch of old family Christmas pictures. I only go back a few years, as the rest are not digital on the computer. But I think the changes are still interesting enough...
Christmas '01 (I know, "whoa...")
(No picture for Christmas '02)
Christmas '03 (Johnny is here now, though he isn't looking...)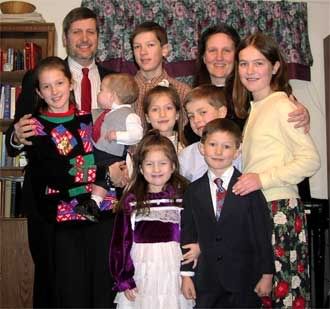 Christmas '04
Christmas '05 (first Christmas in MI!)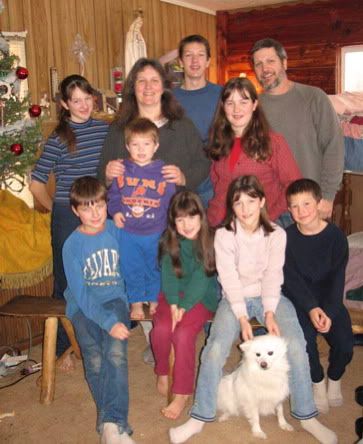 Christmas '06 (Augh! I can't believe we didn't get a family picture this year! Though I noticed we seemed to have a lot of individual pictures, so I put them together in sort of a collage...)
Last Christmas, '07 (our first Christmas in our new house).
Usually, our tradition is a Christmas Eve family picture so the new one probably won't be out until then (and it should include a new family member this year!!
).