This morning, as I enjoyed a delicious breakfast of homemade pancakes, lathered with deep yellow butter, covered in our own sugary sweet pure maple syrup and sprinkled with our just-picked, juicy strawberries, I felt like sharing a little brag. Sometimes it's fun to just sit back and acknowledge the 'fruits' of your labors a little bit, so here it is: After five years, three strawberry plants have finally been turned into this...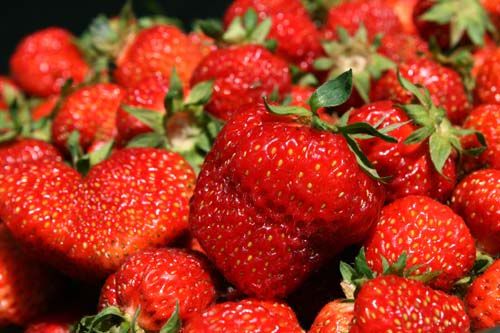 ...by many, many hours of labor, preparing beds, planting out runners, weeding, watering, mulching, weeding, watering, and did I mention weeding and watering? This is the first year we've been able to really enjoy the (literal) fruits of our labors and, mmm, mmm, it's yummy!!
We've been happily picking several gallons a day...
...gobbling up tons of sun-kissed-warm, and freezing whatever we couldn't possibly consume upon first try. ;)
Making some insanely delicious and fairly heavenly tasting treats with them has been making us feel incredibly rich!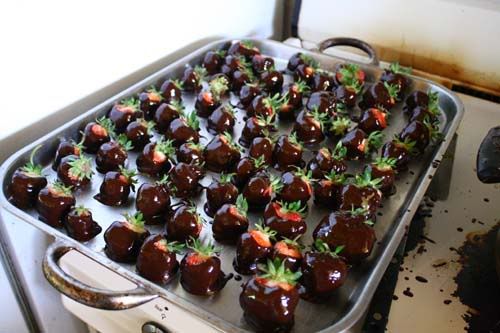 But nothing quite compares to walking out in our backyard on a dewy morning with the rising sun's rays warm on my back and thrilling my taste buds on their sweet, tasty goodness.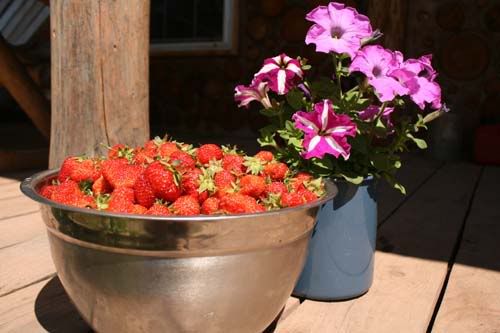 It's definitely dream come true and I feel SO blessed!! :)