The other night found the whole family working out in the garden on various projects of clearing, planting, fertilizing, watering and weeding.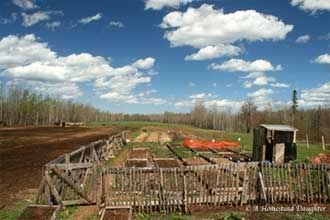 As I was crossing from one end of our half acre garden to the other, I found myself watching our bees (they just came in about a week ago) drifting gently from one spring blossom to another all around me. Despite their continued hard work for their survival, they definitely take time to drift about and smell the flowers.
As I lifted my head and took in my whole family out working around me, I smiled at the similarities I found myself taking in: Annie carrying a shovel out to the back garden with Donna toddling in hand at her side, slowing her pace considerably,
Stephen cutting down brush on the ravine edge with Lizzy and Johnny hauling it out to the garden, Andrew leisurely pruning the grape vines while conversing with 'his girl',
Mom assessing the back garden and where to plant the 'whatevers', Theresa shoveling in the rows, Dad hauling a wheelbarrow of something into the garden, while Michael is hauling a wheelbarrow of something out of the garden.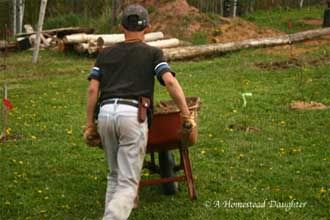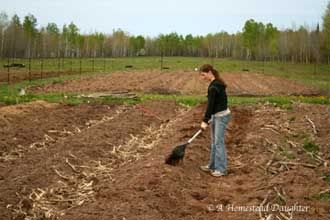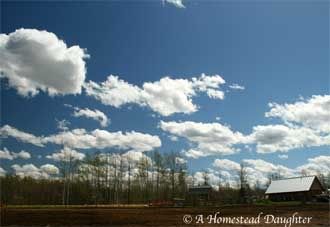 Needless to say, I got a big smile out of the comparison of my family to a hive of little leisurely working bees.
BTW, wondering how the boys got all those cool shots of the bees?
Yup, just like you figured: